"The Rookie" Season 2 "Safety" Preview: Football Is Apparently A Thing
Last week on ABC's The Rookie everyone thought the world was going to end. What does the show have in store for fans this week? Football, apparently. This week's episode, "Safety," will feature Officers West (Titus Makin Jr.) and Bradford (Eric Winter) helping out with a community football league. Eric Weddle and Robert Woods of the Los Angeles Rams, as well as actor Kevin Daniels, will guest star as fellow program volunteers. It is possible that there are a lot of dual LA Rams and The Rookie fans out there, but probably not enough for sweeps level ratings. Don't despair, however, because The Rookie won't leave you hanging without extra drama. John Nolan (Nathan Fillion) and his girlfriend Jessica Russo (Sarah Shahi) will be facing the consequences of their own failed defenses.
Spoilerish content ahead.
Official ABC Episode Synopsis:
""Safety" – John and Jessica's (Sarah Shahi) relationship gets a lot more complicated after she delivers some surprising news. Meanwhile, Officer Bradford and Office West are assigned a community policing project helping out the Watts Rams as volunteer coaches at their fall clinic, along with Rams players Eric Weddle and Robert Woods."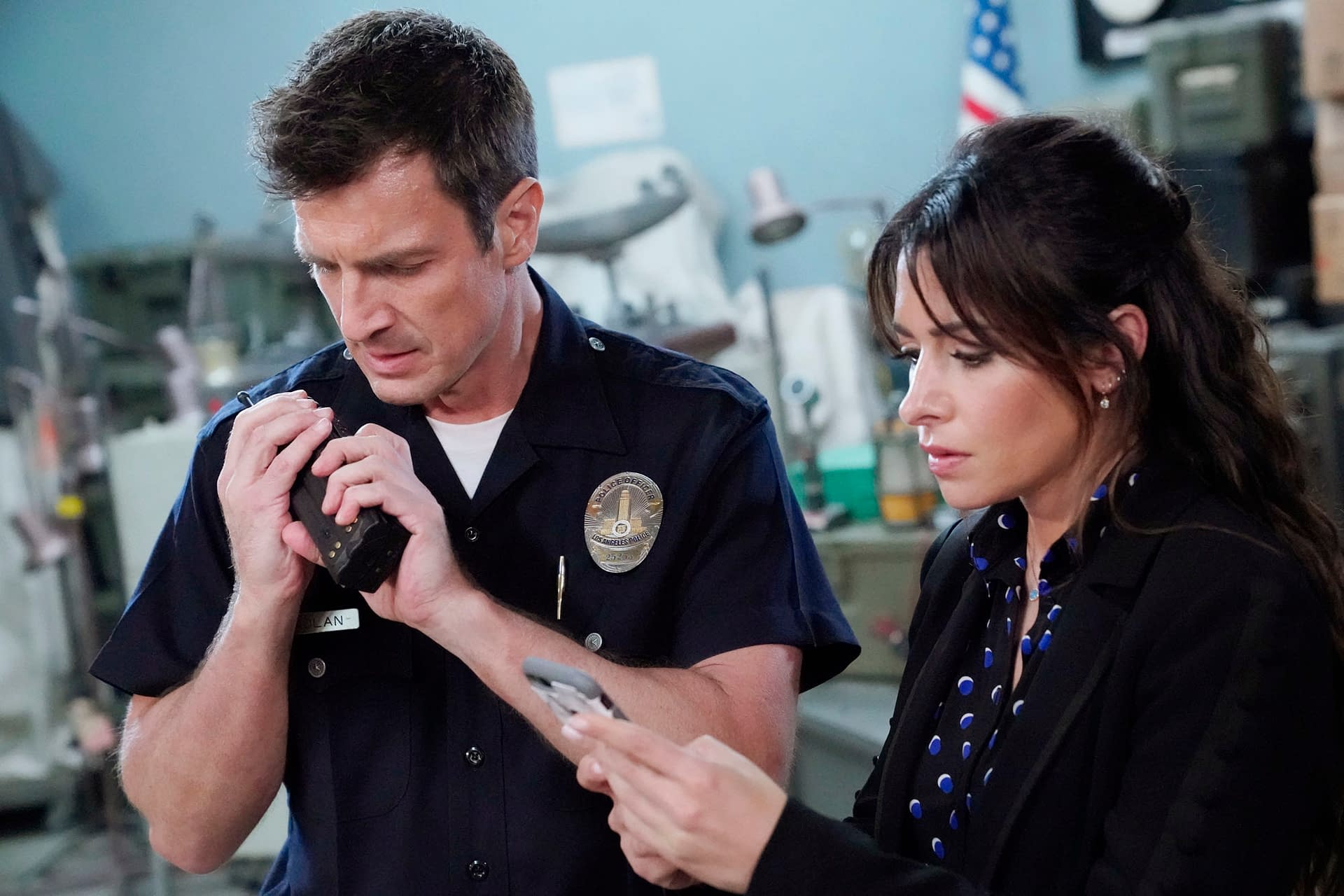 Well, Nolan and Russo have apparently reached the "pregnancy scare" point in their relationship. Th memorable television relationship milestone usually ends in one of two ways. Either the couple come closer together, and decide to have a baby even if the woman is not currently pregnant. Or they realize that they want two different things out of the relationship and break up. Given the fact that Nolan and Russo's relationship has been on life support all season, option two would be much better for the show. First of all, you would think Nolan learned his lesson with his first unplanned child. Second, the relationship has started to get on my nerves. And third, it would be understandable if Russo is not pregnant but decides she wants a baby. And Nolan declares that he is done with that portion of his life. A girl can dream.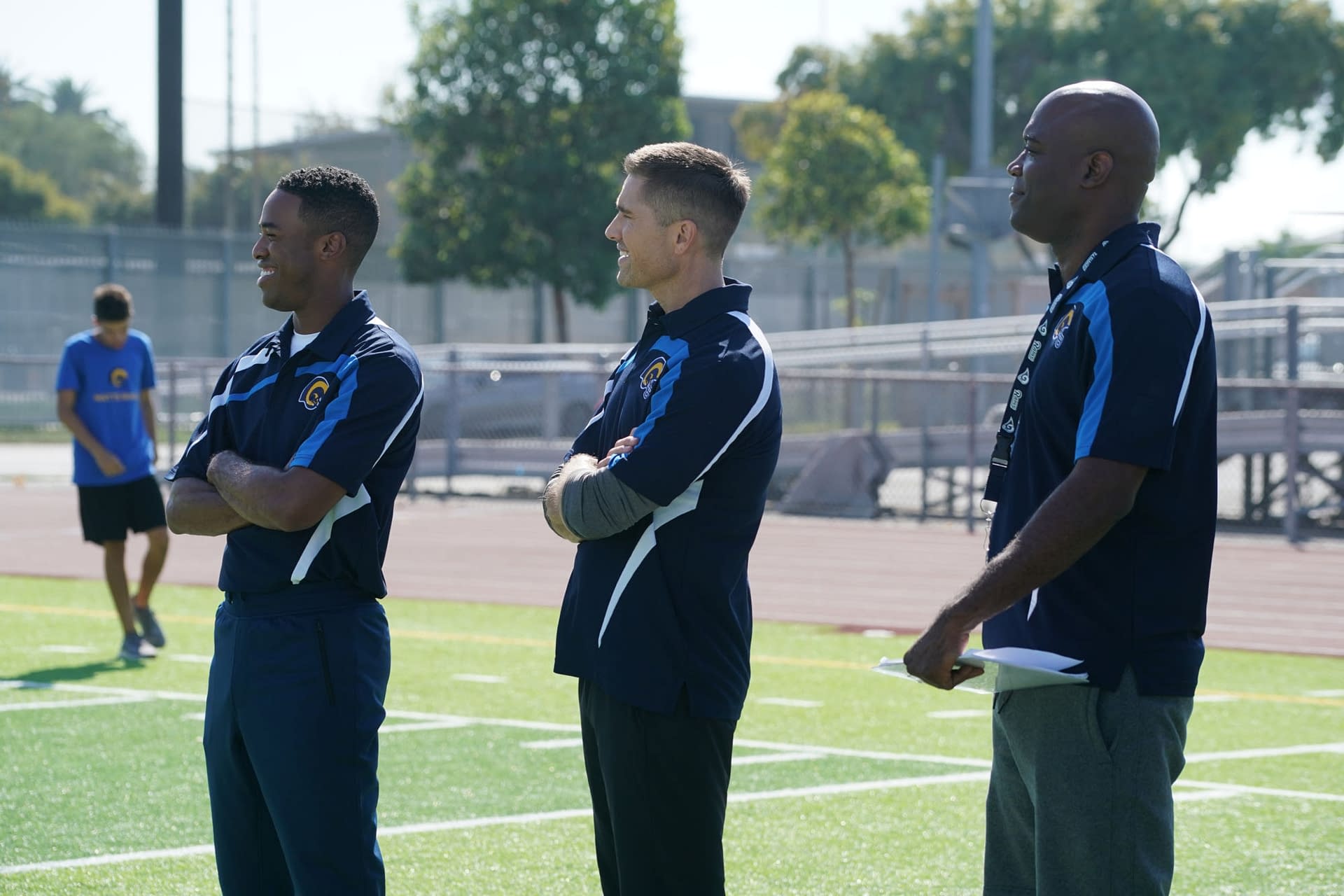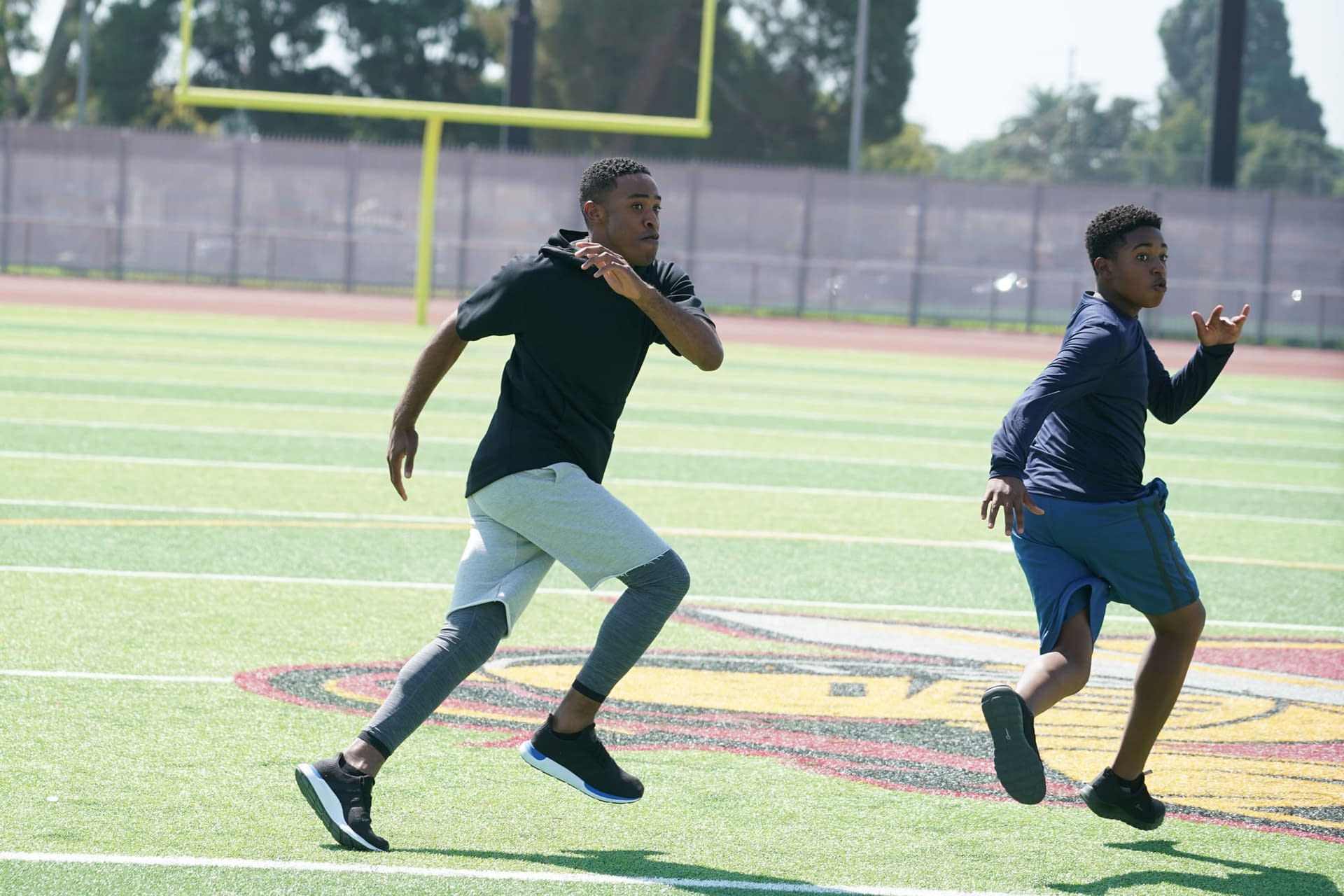 ABC really wants everyone to talk about the football camp plotline. All of the episode images released by the studio are of the cast on the football field. In fact, if you hadn't seen the promo video, you would think this episode was only about football. Despite the numerous football related images, it is unclear if there is anything interesting included in the sports storyline. Do police things happen? Are the officers called on to do more than coach? Will football snap West out of his funk? Or is this just a sweeps stunt to pull in football fans?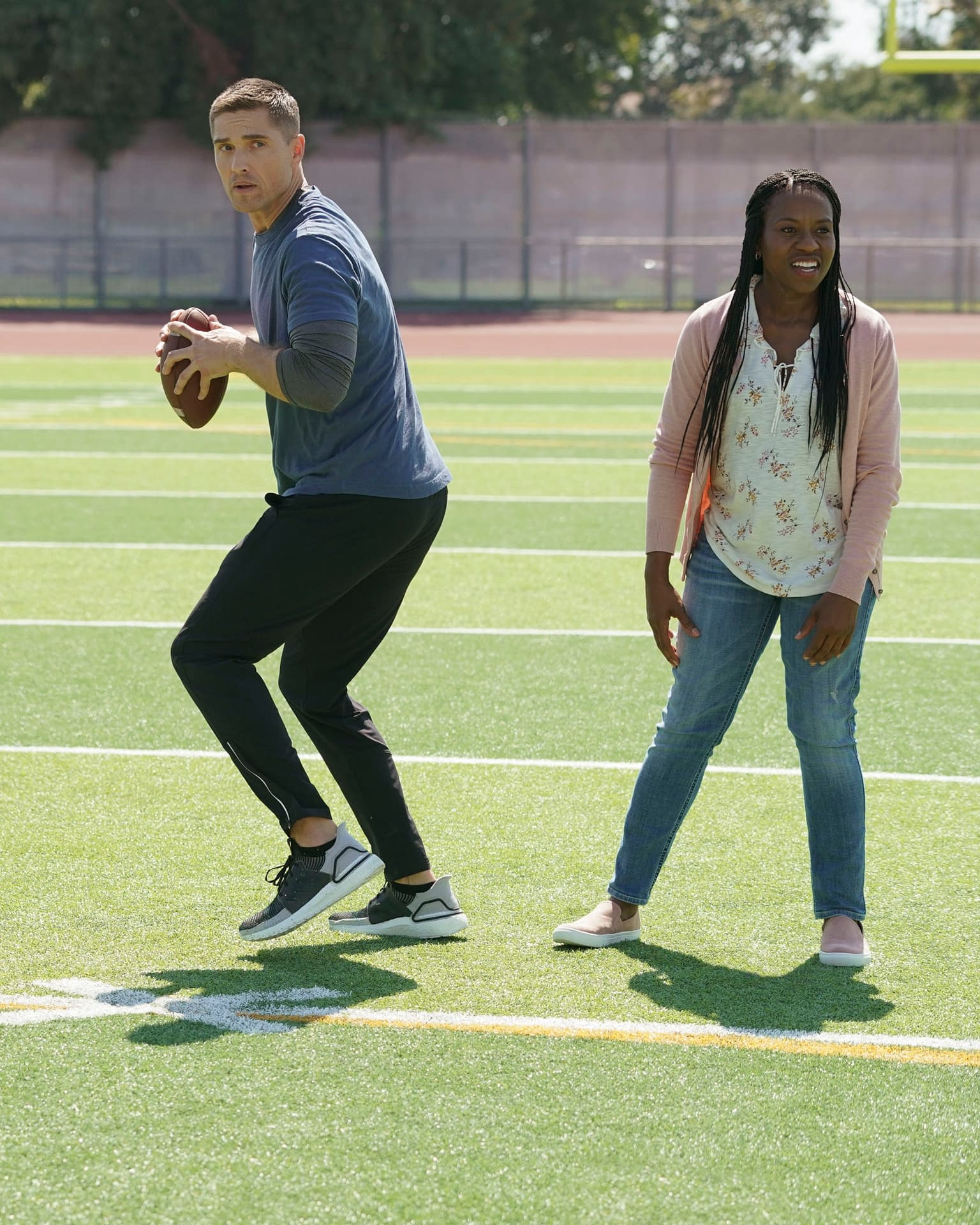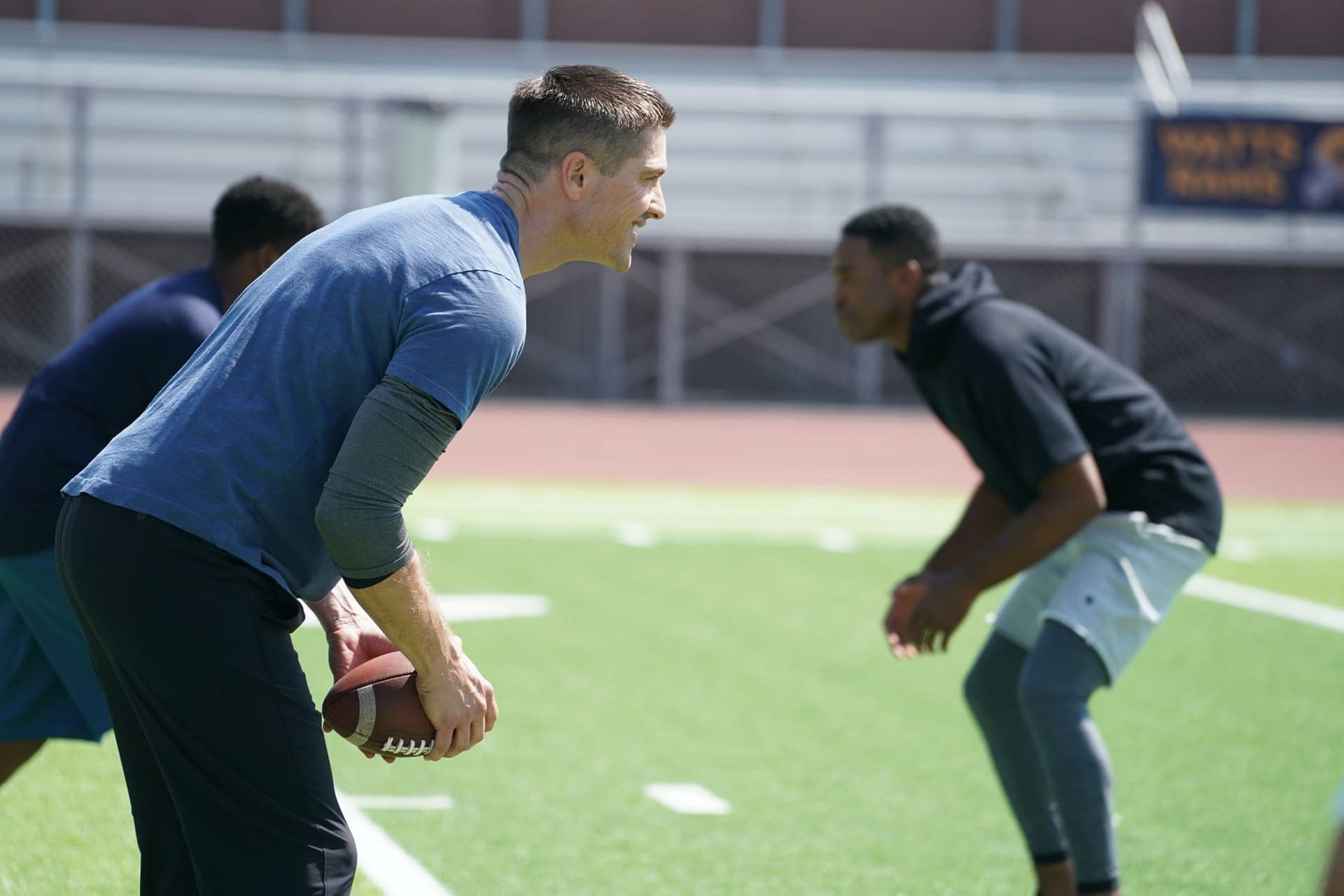 Viewers are likely curious to see how the pregnancy scare plays out, and mildly interested in watching Bradford and West run. However, fans are probably also hoping to see what happened to other characters after the events of "Fallout." It is unclear from the promo, episode description, or released images if fans will get any satisfaction. Wesley's (Shawn Ashmore) recovery, Detective Harper's (Mekia Cox) consequences, and Chen's (Melissa O'Neil) ex-boyfriend drama are not mentioned anywhere. There can't be that much football – right?
All new Season 2 episode of The Rookie, "Safety," premiers Sunday November 11 at 10PM on ABC.