Posted in: ABC, Amazon Studios, BBC, CBS, CW, Fox, HBO, Hulu, Netflix, Showtime, streaming, Trailer, TV, YouTube | Tagged: angel, bleeding cool, buffy the vampire slayer, cable, Criminal Minds, doctor who, ER, evergreen, Grey's Anatomy, house, how i met your mother, streaming, television, The West Wing, tv
---
To The Pain: 10 Television Episodes Guaranteed to Make You Ugly Cry
Never underestimate the healing power of a good cry. Life has a way of piling upon us, with one thing after another going wrong. Busy, stressful days rarely offer us an opportunity to sit down and express our feelings. But every once in a while, we really need to – as I tell my kids – "feel our feelings." Television, movies, and books are where we turn when we need to find the depths of our pain. Seeing beloved characters struggle, die, grieve, and survive helps us connect to similar feelings in our own lives. And finally being able to cry, not just a few tears, but a sobbing, ugly cry might be just what we need to move on. Tears can leave us feeling pleasantly exhausted, exorcised of our internal demons.
Given that 2020 has set a record for dumpster fires, Bleeding Cool figures you might be in need of a good cry. No worries, we are here for you. We have compiled a list of 10 television episodes, as well as numerous honorable mentions, guaranteed to make you sob like a disappointed mother. So pick up some Ben & Jerry's, grab a box of tissues, and scroll on down.
BIG GIANT SPOILER WARNING HERE! Many of these television episodes (and their descriptions) are major show spoilers. Enter at your own risk.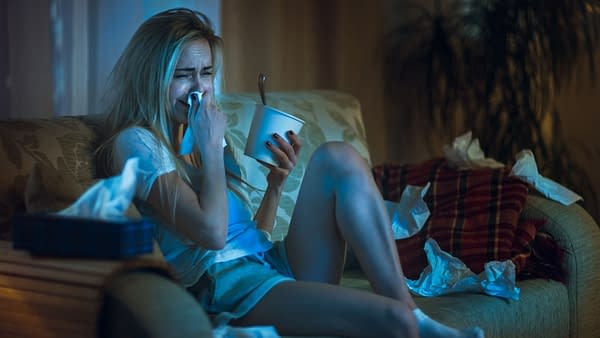 Criminal Minds – "100"
A harrowing, gut-wrenching, disturbing, and heartbreaking episode. Criminal Minds is known for bringing the suspense, drama, and gore, but not the feels. The show's 100th episode has the suspense and the drama, but also the pain. The characteristically stoic Agent Hotchner (Thomas Gibson) is forced to listen as his estranged wife Haley (Meredith Monroe) is brutally murdered. His wife distracts the killer, staying calm, in order to give her young son time to hide from the killer, saving his life. Cue additional sobbing.
Angel- "A Hole In The World"
In Season 5 of Angel, Fred (Amy Acker) really is the heart of the show. At a point when the show is transitioning, and fans are not necessarily thrilled with the results, Fred is the beloved bit of humanity. In "A Hole In The World," the demon Illyria infects Fred, hollowing out her body so Illyria can claim it as her own. Every single person who loves Fred knows she is dying and tries desperately to save her. Wesley (Alexis Denisof), who has just started a romantic relationship with the resident bookworm, finds himself comforting her as she disappears forever. In the end, a cure is found but would kill tens of thousands, so Angel (David Boreanaz) must choose to let Fred die. And, perhaps saddest of all, Illyria continues to walk around every day wearing Fred's face around her grieving friends.
The West Wing- "Two Cathedrals"
Oh, how I miss The West Wing. "Two Cathedrals" is my favorite episode of the show, but also the saddest. A senseless death at the hands of a drunk driver, an absolutely shattering funeral, a political scandal, a historic decision, and a tropical storm. This episode has it all. Even now, almost 19 years later, President Bartlett's (Martin Sheen) heartfelt, Latin filled rant at God makes me cry. As does Charlie's (Dulé Hill) decision to forego a coat in the rain in solidarity with the President. The last five minutes of the show is an amazing combination of music, visual and sound effects, and camera work. Honorable Mention: "In Excelsis Deo"
Futurama – "Jurassic Bark"
The love of a good dog lasts forever. Even if he is waiting for you outside of a pizza place. But losing a dog, even the best dog, is a pain that also stays with you. Phillip (Billy West) thinks that the future holds the answer, cloning. He can have his dog again. However, being a dog's best friend means not cloning him after he lived out his full life without you. A punch to the gut to pet owners everywhere, Phillip puts Seymour's well being above his own desires. In reality, the poor dog had a crappy future after Phillip got frozen. It was a nice thought though. *sob*
How I Met Your Mother – "Last Words"
Throughout the run of How I Met Your Mother, Marshall is one of those happy, shiny people. He comes from a happy family that he loves. After years of toiling in sub-optimal jobs, he works at a job he loves. And he met the love of his life in his first week of college. While he has had disappointments and failures, Marshall lives a largely happy, charmed life. Until his father dies of a heart attack unexpectedly. Suddenly all of Marshall's plans and dreams have changed. In the end, all he has left of his father is the world's most emotional butt dial.
House – "House's Head"/"Wilson's Heart"
To be perfectly honest, I am not a fan of Amber (Anne Dudek). From the beginning, up until her heartbreaking end, I just don't really like her character. But I love Wilson (Robert Sean Leonard), and his unconditional love for both Amber and House (Hugh Laurie). Seeing Wilson worry about Amber, and witness House torturing himself for answers is bad enough. However, watching Wilson wonder if he is strong enough to cut off life support for the woman he loves is absolutely devastating. And then, after it all, he finds a note from her underneath the pillow. Honorable Mention: "Locked In"/"Simple Explanation"
ER – "The Letter"/"On The Beach"
Dr. Mark Greene (Anthony Edwards) was the cornerstone of ER's first eight seasons. I didn't always like where his character went, and I definitely didn't like him with Dr. Corday (Alex Kingston). But he was a part of my weekly television life for eight seasons, and his character was the stalwart father figure on the show. His death, experienced both in the ER by his colleagues and friends, and on the beach by his family, is heartbreaking. There is no one on the show unaffected by his death. And not a dry eye in America when the episode first aired. I still can't listen to that version of "Somewhere Over The Rainbow" without thinking of his death scene. Honorable Mention: "Midnight"
Grey's Anatomy- "Losing My Religion"
One could easily say that all of Grey's Anatomy can be depended upon to make you ugly cry. The show has had quite a few searing, tragic moments. But I chose "Losing My Religion" because Denny's (Jeffrey Dean Morgan) death was the first of those now-stereotypical Grey's television tragedies. With the death of Denny – and Doc the dog – in "Losing My Religion," we all learned what kind of show Grey's was going to be, and that no one was safe. Through the years, the tragedies have remained just as heartbreaking, but somehow not as shocking as this first one. "Chasing Cars" by Snow Patrol will always make me think of Denny. Honorable Mention: "How To Save A Life"
Buffy the Vampire Slayer – "The Body"
This episode is still one of the most realistic depictions of finding a family member dead ever to air on television, right down to the rib-cracking during CPR. Sarah Michelle Gellar's acting is absolutely chilling, and the scene where she tells Dawn (Michelle Trachtenberg) the news still makes my heartbreak. On a show where people have a tendency to come back from death, and where Buffy can fight almost anything, the inevitability of simple, physical death is striking. From a technical standpoint, the camera work and sound work, including the use of silence, in this episode is awe-inspiring. Honorable Mention: "Amends"
Doctor Who – "The End Of Time"
At the beginning of David Tennant's run as The Doctor, he was angry and a bit dark. But through the interactions with his companions, Rose (Billie Piper), Jack (John Barrowman), Martha (Freema Agyeman), Donna (Catherine Tate), and their families, he learned to love his life again. In the end, he was angry that it was his time to leave. He had so much left to give. And he wasn't ready to go. As a longtime fan of the Ten-Rose relationship, this ending is both perfect and painful. Tennant's pushing of boundaries and beautiful emotional range continued right up until the very end. He will always be my Doctor. Honorable Mention: "Doomsday"
---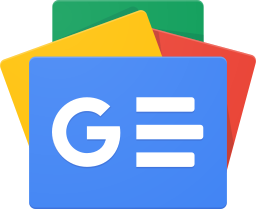 Stay up-to-date and support the site by following Bleeding Cool on Google News today!