"Van Helsing" Stakes Out 5th & Final Season at SYFY
The end is (somewhat) near for SYFY's Van Helsing, with the network confirming that the vampire drama series has been picked up for a fifth and final season. The news comes only days before the show's fourth season finale "The Beholder" – with showrunner Jonathan Lloyd Walker adding adding a tease in the following statement:
"Our Van Helsing clan and their rogue's gallery of accomplices drive towards a final confrontation with Dracula. Will the light defeat the darkness?"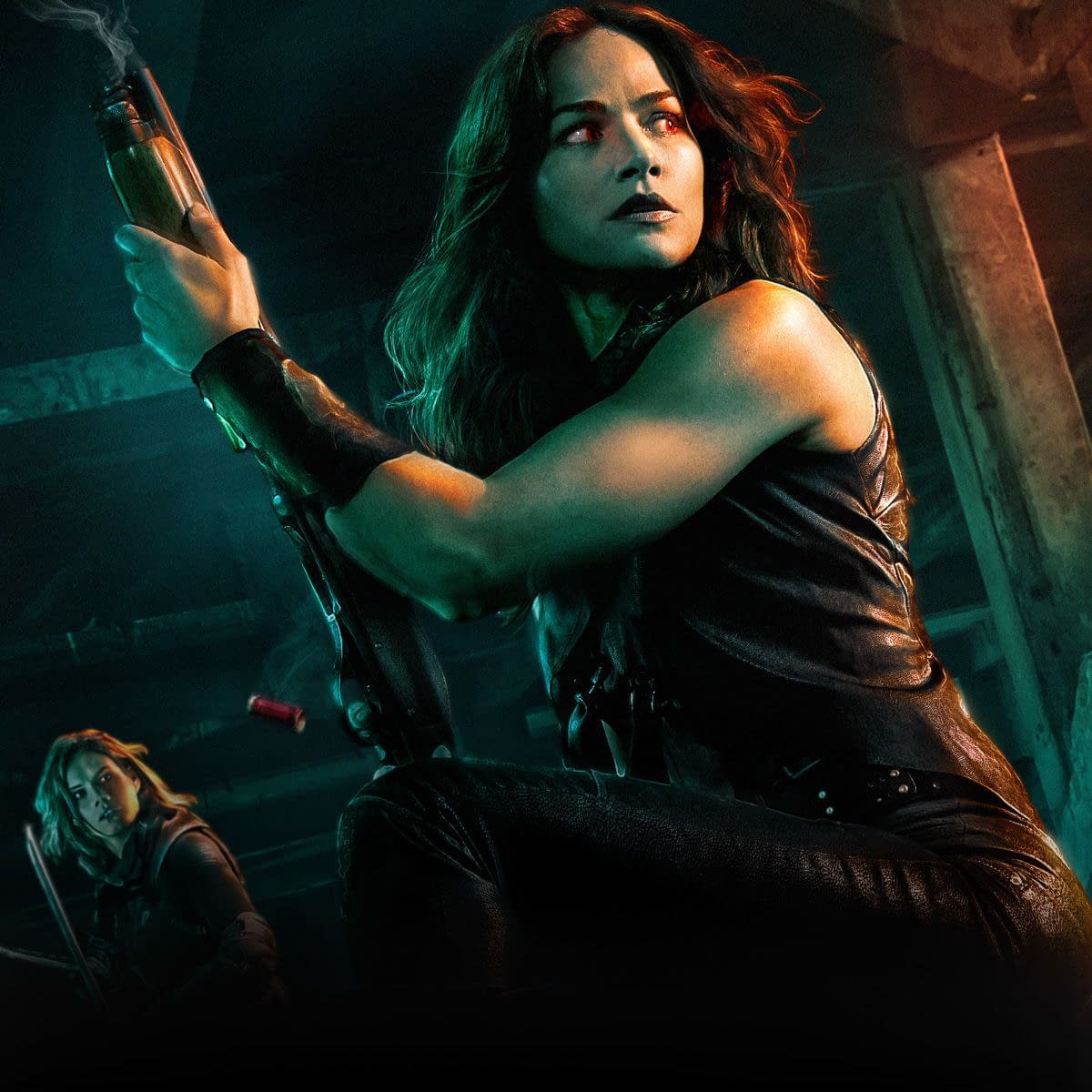 Production on the 13-episode final season is slated to begin early next year for an expected premiere in late 2020.
"We are so proud of Van Helsing and would like to thank SYFY and the amazing fans who embraced this series. We are excited to end the show on its own terms and to give our story, these characters, and our fans the conclusion they so richly deserve."

– Daniel March, Managing Partner, Dynamic Television
This season, the first of four vampire elders has been freed and legend has it that when their four Totems are combined the Dark One will be resurrected. Now it's a race against time as Vanessa and her ragtag group of heroes faces off against the forces of darkness.

Van Helsing is a total re-imagination of a timeless brand, set in a world dominated and controlled by vampires. Season four continues the story of Vanessa Van Helsing and her band of heroes as they fight to reclaim the world after vampires took over during 'The Rising'. The series will delve deeper into the iconic lore of the vampires and their ultimate goals for this world. New villains will rise along with unexpected heroes joining the fight.
SYFY's Van Helsing stars Kelly Overton, Missy Peregrym, Jonathan Scarfe, Christopher Heyerdahl, Vincent Gale, Rukiya Bernard, Trezzo Mahoro, and Aleks Paunovic.
Van Helsing is produced by studio Nomadic Pictures. Chad Oakes and Mike Frislev from Nomadic Pictures, Evan Tyler, Dave Brown, and Zadoc Angell from Echo Lake Entertainment, and Daniel March from Dynamic Television all serve as executive producers.