'Vida' Season 3: STARZ Renews Award-Winning Drama Series
Some great – if not surprising – news for Vida executive producer and showrunner Tanya Saracho (How to Get Away With Murder, Looking, Girls): STARZ COO Jeffrey Hirsch announced on Friday that the STARZ Original series has been picked up for a third season. The second season of the 2019 GLAAD Media Award-winning series premiered on May 23rd, earning 100% on Rotten Tomatoes for its second year in a row.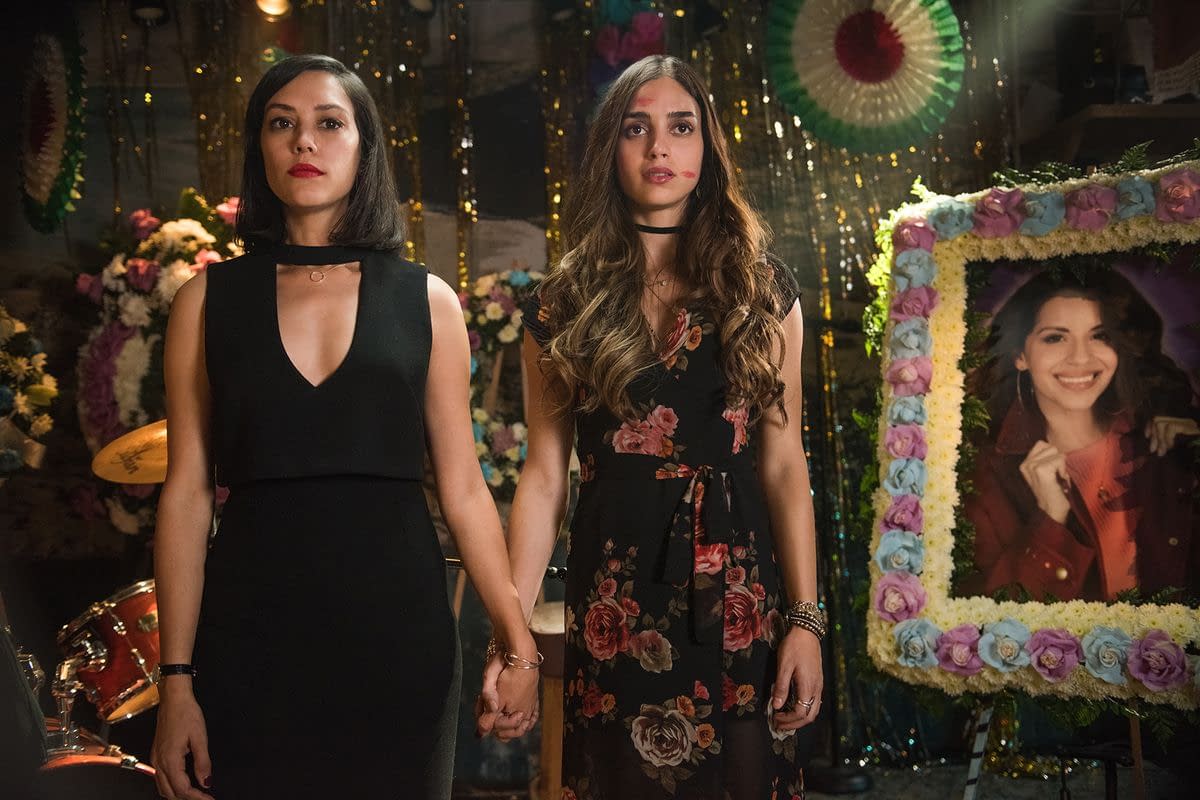 "It is a rarity in television today to have a series earn this level of critical praise for two consecutive seasons and spark cultural conversation in the way that 'Vida' has. We are proud to continue to tell this story with Tanya and the incredible cast and crew she has assembled."

– Jeffrey Hirsch, COO, STARZ
The reason why we wrote "not surprising"? The series has been a juggernaut for the cabler on a number of levels:
● The series' Hispanic audience has grown 56% compared to the same period in Season 1, giving it the highest Hispanic audience composition among premium scripted series in 2019 (Live+3).
● The network's number of Hispanic subscribers has grown 17% since the series premiered in May 2018.
● The number of new customers who watched the second season of Vida on STARZ's app in the first seven days was almost double year-over-year.
The premiere season of "Vida" centered around two Mexican-American sisters from the Eastside of Los Angeles who couldn't be more different or distanced from each other. Circumstances force them to return to their old neighborhood, where they are confronted by the past and surprising truth about their mother's identity. In the series finale, Lyn finally realizes the impact she is having on Johnny's life, and Emma learns the true value of the bar, but is it too late for Eddy?

In the second season of "Vida," Lyn and Emma begin the monumental task of rebuilding their mother's business while navigating financial constraints, competing developers, and the growing anti-gentrification movement. Lyn and Emma must contemplate the relationships in their lives, including their own, and are forced to dig deep to unearth what their mother's legacy means to them.
Vida stars Melissa Barrera (Club de Cuervos, In the Heights, Carmen) as Lyn, Mishel Prada (Fear The Walking Dead: Passage) as Emma, Ser Anzoategui (East Los High) as Eddy, Chelsea Rendon (Bright) as Marisol, Carlos Miranda (The Bling Ring) as Johnny, and Roberta Colindrez (I Love Dic) as Nico.
Saracho executive produces alongside Big Beach TV's Robin Schwartz, Peter Saraf, and Marc Turtletaub with Stephanie Langhoff. Senior Vice President of Original Programming Kathryn Tyus-Adair serves as the STARZ executive in charge.