100-Page World's Greatest Super-Heroes Holiday Special Hits Walmart on Sunday With a Lobdell/Booth/Rapmund Flash Story
As promised, to follow the Swamp Thing Halloween Horror Special, DC Comics are to publish a 100-Page World's Greatest Super-Heroes Holiday Special, exclusively for Walmart, and available in stores from Sunday.
It will include an exclusive The Flash story by the Teen Titans team of Scott Lobdell, Brett Booth and Norm Rapmund called Twas the Riot Before Christmas.
Barry Allen's holiday tradition of giving gifts to the kids at the Central City Home for Wayward Children gets interrupted by a riot at Iron Heights penitentiary featuring some of the Flash's deadliest foes. In restoring order, he receives help from an unexpected source, but will it be in time to spend Christmas with the kids at the home?
It will also include Tom King and David Finch's Bat-Hound story Good Boy, from the 2016 Batman Annual telling the story of how Ace The Bat Hound came to Wayne Manor.
K!llin' Time by Amanda Conner, Jimmy Palmiotti and the late great Darwyn Cooke from the 2014 Harley Quinn Holiday Special.
Harley Quinn decides to deal with aging and finding her first gray hair—by killing Father Time!
Supergirl story All I Want for Christmas by Joe Kelly and Ale Garza, from the 2006 DC Infinite Holiday Special.
a tale of making a little girl's Christmas wish come true by reuniting her with her father after the Maid of Might shows him the importance of not being an absentee parent and gives him a second chance to be a father to his child.
Two stories from the 2016 DC Rebirth Holiday Special, A Light in the Dark, a Batwoman story by Kate Perkins and Paolo Pantalena…
a holiday rescue story involving pie and the story of Hanukkah
and The Epiphany, a Green Lanterns story with Simon Baz and Jessica Cruz by Steve Orlando, Vita Ayala and V. Ken Marion.
to a series of trials by a mysterious alien race where the prize is not just the fate of the world, but something that Earth will always need: Hope
And finally Metropolis Mailbag by Dan Jurgens and Jackson "Butch" Guice from 1992's Superman #22.
As the holidays approach, the Man of Steel finds out that even he has limits when he reads some letters that are addressed to him in the Daily Planet's "Superman room."
World's Greatest Super-Heroes Holiday Special will be $4.99. Until it hits eBay of course.
---
---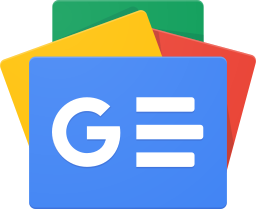 Stay up-to-date and support the site by following Bleeding Cool on Google News today!