Amazing Spider-Man #30 hits stores from Marvel Comics next week, tying into the Absolute Carnage super-mega-crossover event, from Nick Spencer, Ryan Ottley, Cliff Rathburn, Nathan Fairbairn, and Joe Caramagna. We've got a preview below.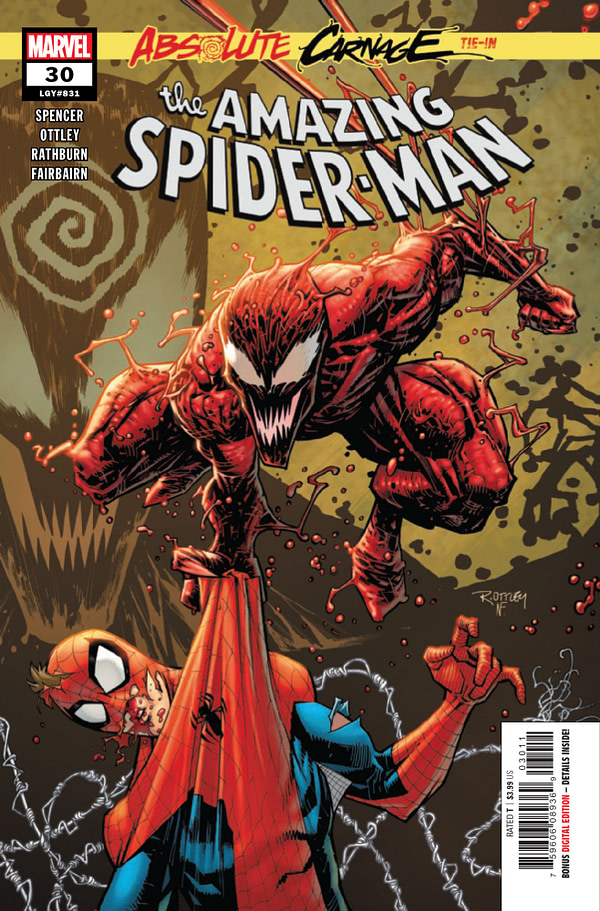 The recap page warns us that this issue could contain spoilers for Absolute Carnage up to #3… but what kind of comic fan are you if you aren't buying all the tie-ins and meticulously reading them in their proper order?!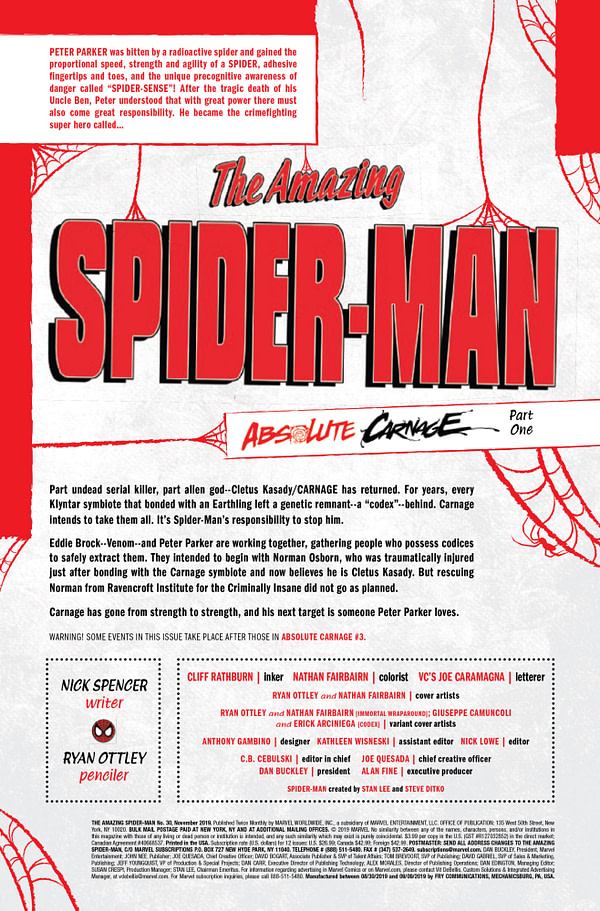 Spencer and Ottley aren't about to let a super-mega-crossover event tie-in completely derail their regular story, so we get a flashback to Mysterio's recent run-in with Kindred at the psychiatrist's office.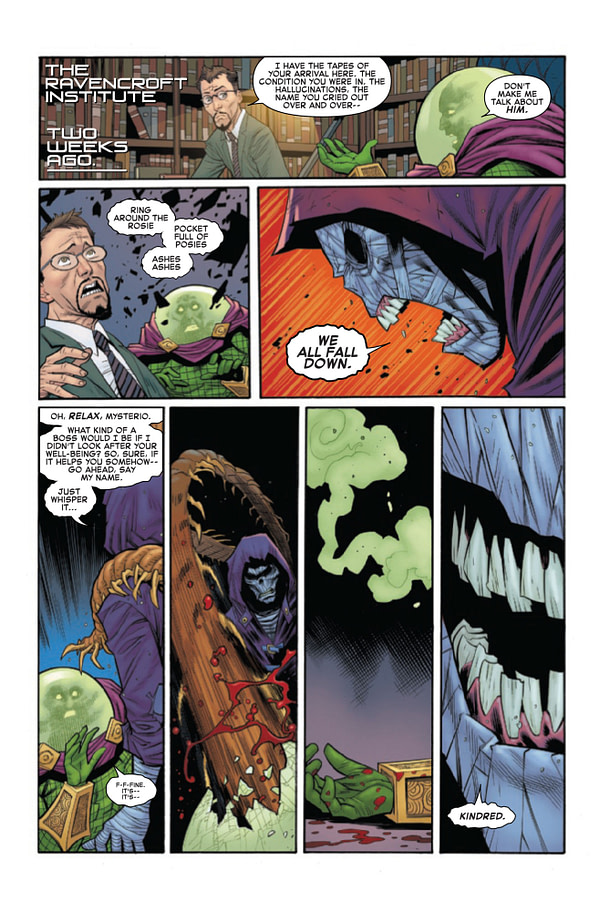 Kindred is back at Ravencroft to pay someone a visit once again.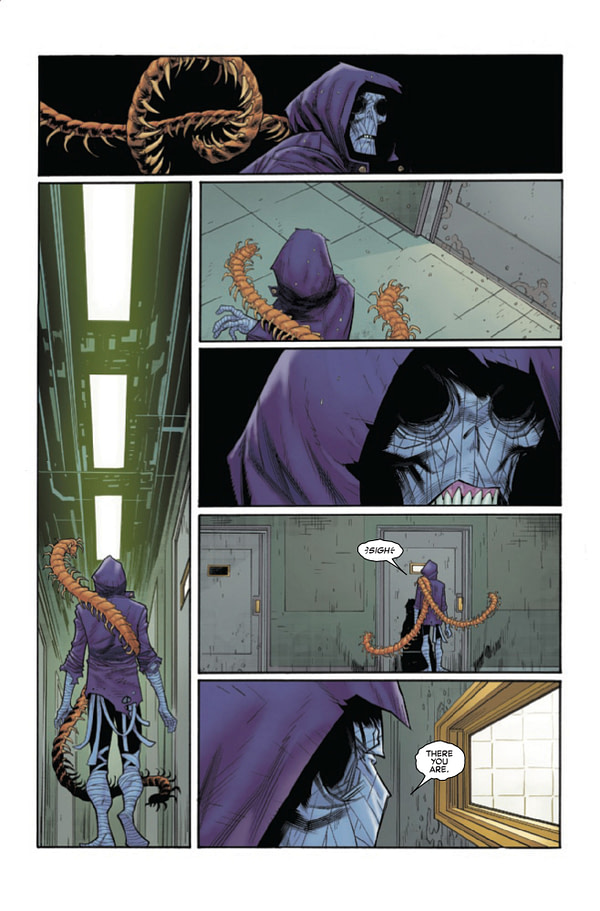 Or perhaps he's just there to gloat.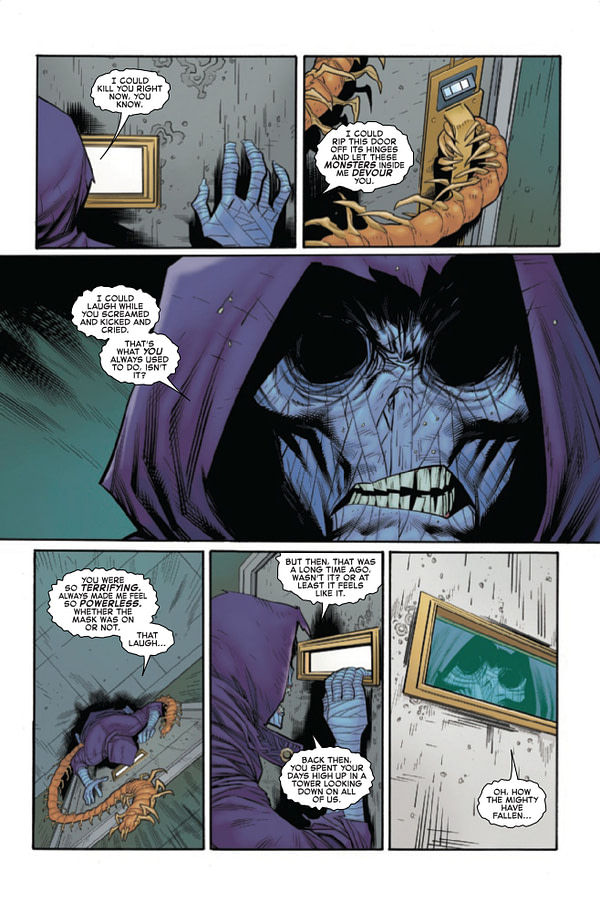 It looks like Kindred may have some plans for Norman Osborn. Hasn't Norman suffered enough lately?!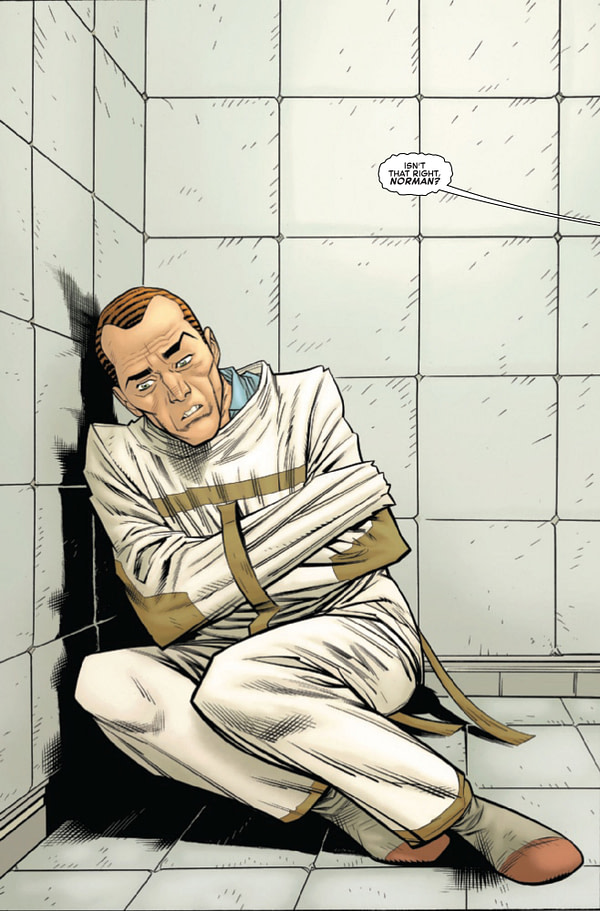 If Kindred torments any more mentally ill criminals, we're going to start to think he might be Batman! Think about it.
To find out if we're right, and see what happens when this tie-in gets "REALLY crazy," you'll have to pick up Amazing Spider-Man #30 on Wednesday.
AMAZING SPIDER-MAN #30 AC
JUL190892
(W) Nick Spencer (A/CA) Ryan Ottley
ABSOLUTE CARNAGE TIE-IN!
• Spider-Man has been a huge part of ABSOLUTE CARNAGE, but this is when his part gets REALLY crazy…
• Only Spider-Man stands between Carnage at his scariest ever and young Dylan Brock.
• There is so much more to it, but WE DO NOT WANT TO SPOIL IT!
Rated T
In Shops: Sep 25, 2019
SRP: $3.99