A Comics Crossover You Missed: Strangers in Paradise and Rachel Rising
Veteran comics artist, writer, and Eisner-winning letterer Terry Moore has been creating and publishing his own titles to acclaim since the 90s. His iconic series, Strangers in Paradise, ran over 100 issues and established Moore as an indie powerhouse through his own label, Abstract Studio. Abstract has gone on to publish Echo, Motor Girl, and the hit horror comic Rachel Rising. In a comics community defined by superhero events and crossovers, then why is no one talking about the most interesting crossover in recent comics history? Terry Moore brings not only Strangers in Paradise and Rachel Rising together in his latest series but all of his titles in the "Terryverse." The series, Five Years, is to be collected in a hardcover omnibus.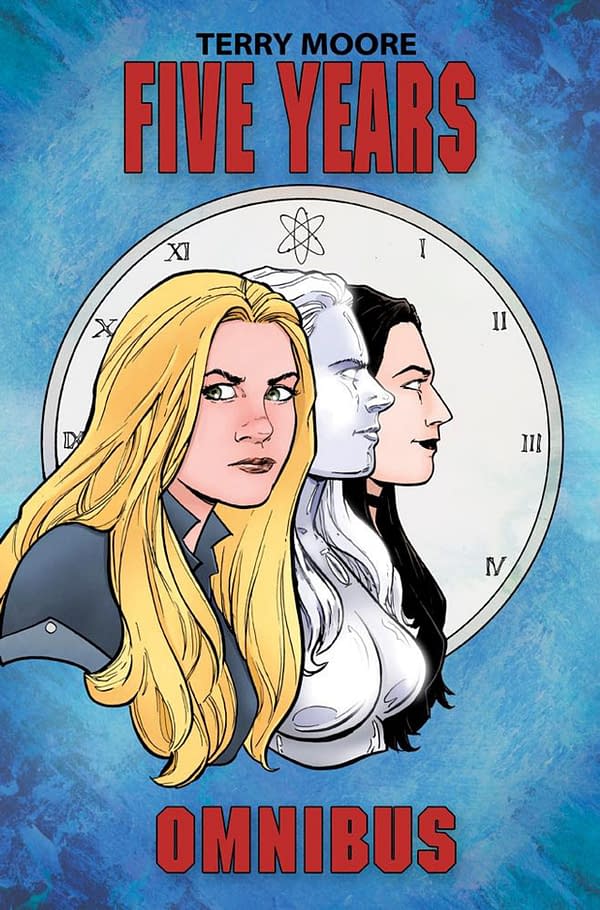 Abstract Studio writes:
Katchoo,Tambi and Zoe are in a fight to save the world and time is running out! This action packed series will keep you on the edge of your seat!

The complete ten issue series is collected in a beautiful 240 page hardcover volume!

Pre orders begin Wednesday, July 15 9:00 a.m. CST

*Pre orders receive a black and white 6 5/8"x10" signed print

*Signed and numbered bookplate

*Limited to 600 copies.

$45.00 plus shipping
The series spins out of Terry Moore's Strangers in Paradise revival, Strangers in Paradise XXV, which brought in Rachel Rising characters Rachel and Jet near the start of the series. The revival, which celebrated the 25th anniversary of the fan-favorite indie series, culminates in the ten-issue, soon-to-be-collected Five Years.
In an
interview
with ComicBook.com, Terry Moore spoke on the future of
Five Years
, the Terryverse, and more:
I'm a very fortunate person to be able to make my own comics and sell them, and I use the comics industry to do that. I don't take it for granted. I think it'd be a mistake for me to say, "Oh, we've got this big, five year plan." Usually when people talk about, "Oh, we've got this big huge multi-year plan," and it's so really complicated, they do three issues and stop. I've seen that happen a lot, so I don't want to do that. I'm just going to dive in. The story is five years, not the real world, so it's all fiction. It'd be swell if I could do Five Years, Four Years, Three Years, Two Years, because that'd be fun.
Comics readers may have been experiencing a years-long event fatigue at the moment, but
Five Years
, the organic marriage of passion projects spanning three decades, feels like something that has never been done before. Since
Strangers in Paradise
began years ago, Terry Moore has established himself as the rare creator whose work, both in writing and art, manages to stay consistent while growing more compelling over the course of decades. He is hosting
pre-orders
for
Five Years
through his
Abstract Studios homepage
this Wednesday.