From the Milkfed newsletter that Kelly Sue DeConnick shares with her husband Matt Fraction, she talks about her books Bitch Planet and Pretty Deadly…
I guess I should talk about some books, huh? BITCH PLANET 5 is at the printer!! FINALLY! Barring some unforeseen disaster, it'll be on shelves 9/9. And we've all saged our houses. The trade will be out the following month — October 7th, I believe — and then we were planning on being back with volume 2 starting in November but Image is suggesting we push a month or two so that we're decidedly ahead, so we can keep this from ever happening again. I hate to do it, but they're not wrong. I'll give you the date for BP6 when we settle on it.

Did you see the Bitch Planet leggings? And you know about the nail wraps, yeah? Okay, cool.
And here it is,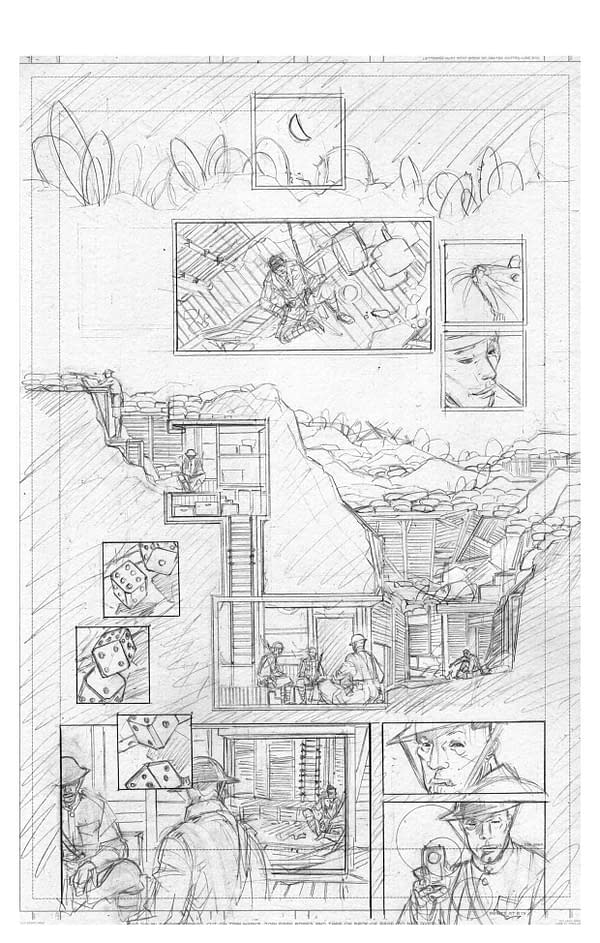 And you can start ordering the second series, thus: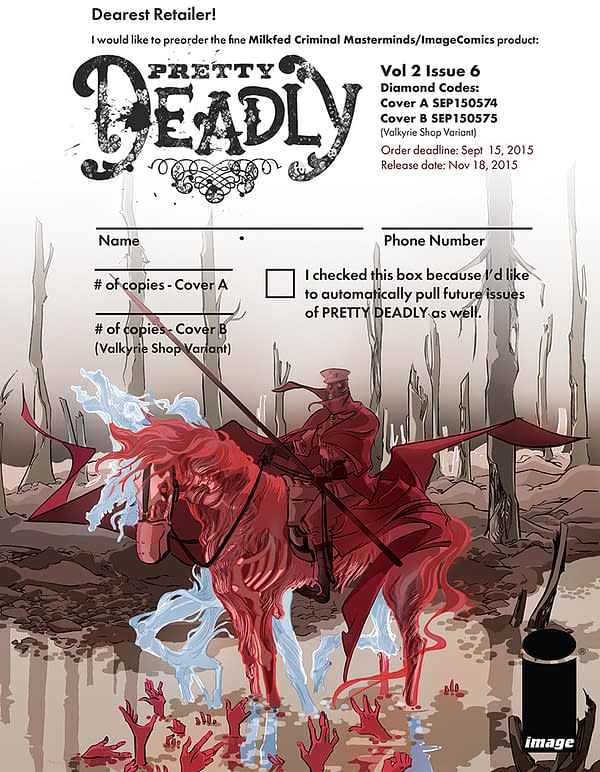 Enjoyed this article? Share it!