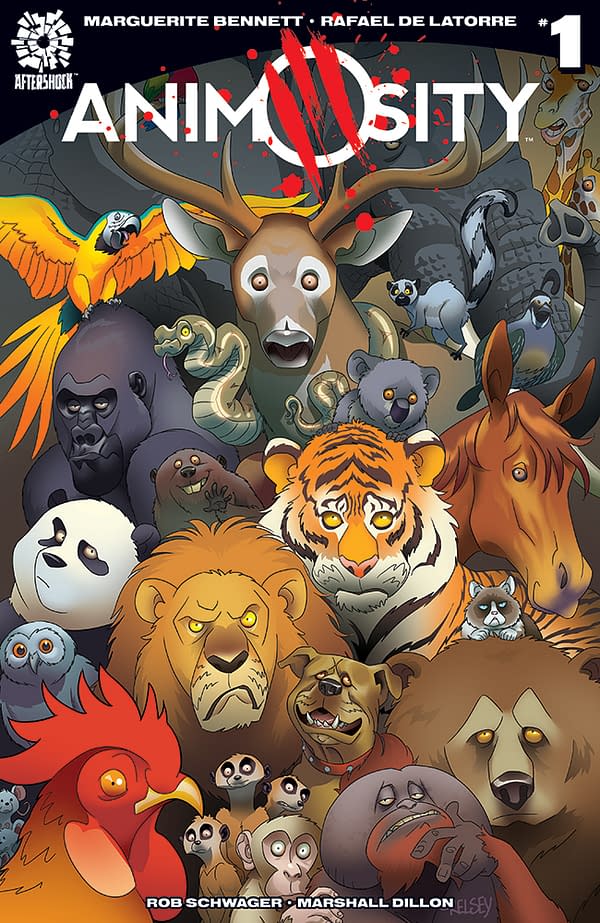 Today, I slow roasted a lamb shoulder over ten hours, with rosemary and garlic. It was delicious.
Not sure it would go down so well with this lot.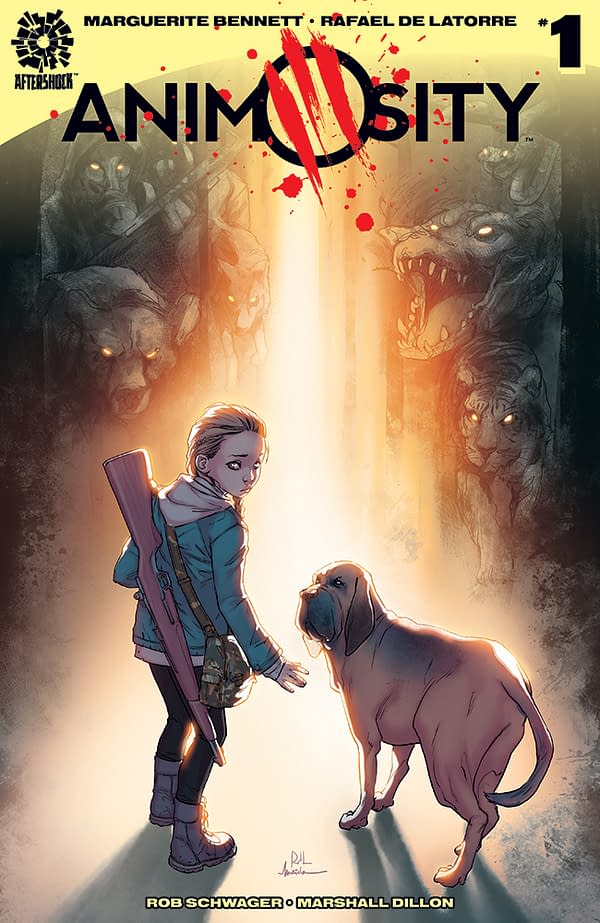 I've rather enjoyed Marguerite Bennett's writing on the Insexts series for Aftershock Comics. Well in August it seems like she has a brand new series launching, with art from Rafael de Latore and Rob Schwager…. Animosity.
One day, the Animals woke up.

They started thinking. They started talking.

They started taking revenge.

Now, a dog and his girl are trying to get away–out of New York City, and all the way to San Francisco, to the only person who might be able to protect and save her.

From the writer of INSEXTS A-FORCE, and BOMBSHELLS and the artist of SUPERZERO, comes a new kind of road trip, a new kind of black comedy, and a new kind of coming-of-age.
ANIMOSITY #1 / $3.99 / 32 pages / Color / on sale 8.3.16
writer: Marguerite Bennett
artist: Rafael de Latore
color: Rob Schwager
cover: Rafael de Latore
1/10 incentive cover: Kelsey Shannon
-Our dedicated AfterShock page: http://aftershockcomics.com/animosity
-Diamond Order Code: JUN161065
-Retailer Final Order Cutoff: 7/1/2016
Enjoyed this article? Share it!