Posted in: Comics | Tagged:
---
Bionic Woman Meets Wonder Woman '77, Written By Andy Mangels, In DC/Dynamite Comics Peter S. Svensson reports for Bleeding Cool
If you grew up in the 70s, there were two TV shows with female leads in amazing action and adventure that grabbed your attention. Wonder Woman, starring Lynda Carter, which ran from 1975 to 1979. The Bionic Woman starring Lindsay Wagner, which ran from 1976 to 1978. (It spun out of the Six Million Dollar Man but was so much cooler.) For the past year, DC has been publishing comics based on that 70s Wonder Woman TV series, while Dynamite Entertainment has the license to release comics based on the 1976 Six Million Dollar series.
For almost 40 years, fans have wished for a team-up between these two heroines. In 2017, they're going to get it. Dynamite Entertainment just announced a crossover miniseries in collaboration with DC Comics where the TV series version of Wonder Woman will meet the original Bionic Woman.
The announcement in today's issue of the New York Times as well as for new Nancy Drew and the Hardy Boys comics, revealed that the crossover will be written by pop culture historian and Wonder Woman expert and fan extraordinare Andy Mangels. Mangels is the world's foremost expert on the 1970s Wonder Woman TV series, appearing in multiple Wonder Woman documentaries and DVD bonus features. When Warner Bros needs to consult someone about the Lynda Carter Wonder Woman series, he's the guy who gets called. While he's written novels and comics (his Star Trek work is worth checking out!), but this will be his first time properly writing a Wonder Woman comic rather than writing articles, introductions or doing interviews about the Amazing Amazon. Mangels is also the original founder of the Women of Wonder charity event (formerly known as Wonder Woman Day), and has written books and recorded many DVD bonus features about the 80s Filmation cartoons. (You know, He-Man, She-Ra, all that jazz.)
Mangels deferred to give a full interview, but did give Bleeding Cool this short statement: " Anyone who know me, or my work for the last 30 years in comics, books, and pop culture, knows that I am an enormous fan of Wonder Woman, and the Bionic Woman. This team-up is something fans have discussed for 40 years, never knowing it could one day come true."
"There is a lot more information to come; at Comic-Con International, I will be on several panels to discuss the series. And then it will be back to work in the Feminum mines, creating a story to live up the the fans' expectations!" No artist has been announced to be drawing this miniseries, set to be released in 2017. Peter S. Svensson will be reporting from San Diego Comic Con, and will also be competing in the Pro/Fan Comics Trivia Match on Sunday.
---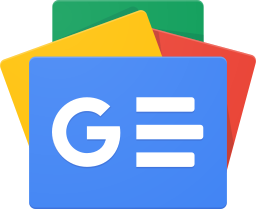 Stay up-to-date and support the site by following Bleeding Cool on Google News today!