Dollar General Store is a 15,000-strong chain of variety stores headquartered in Goodlettsville, Tennessee. One of the most profitable stores operating in rural United States with revenue reaching around $21 billion in 2017. They are common in places that have never even heard of a comic book store.
Which is why it's encouraging that if you are close to a Dollar General store, you can get a Spider-Man: Far From Home comic free with every box of Kellogg's cereal at the Dollar General Store right now. But if you are not a cereal person, you can also buy it straight, and pay two cents at the till. Which, of course, is what some folk are doing en masse, especially if they can get them in decent nick, and flipping them on eBay.
They usually sell from $8-$10 down from a high for twenty bucks are they spread out around the country but one enterprising soul just managed to get $13 for a copy.
And while some may bemoan collectors snapping these up for a quick buck, rather than encouraging literacy in the young whippersnappers which was the intent, don't worry too much. I understand they had a print run of half a million copies… so you shouldn't have to pay more than two cents – or a packet of cornflakes – to get your own copy. If you live in the US, that is…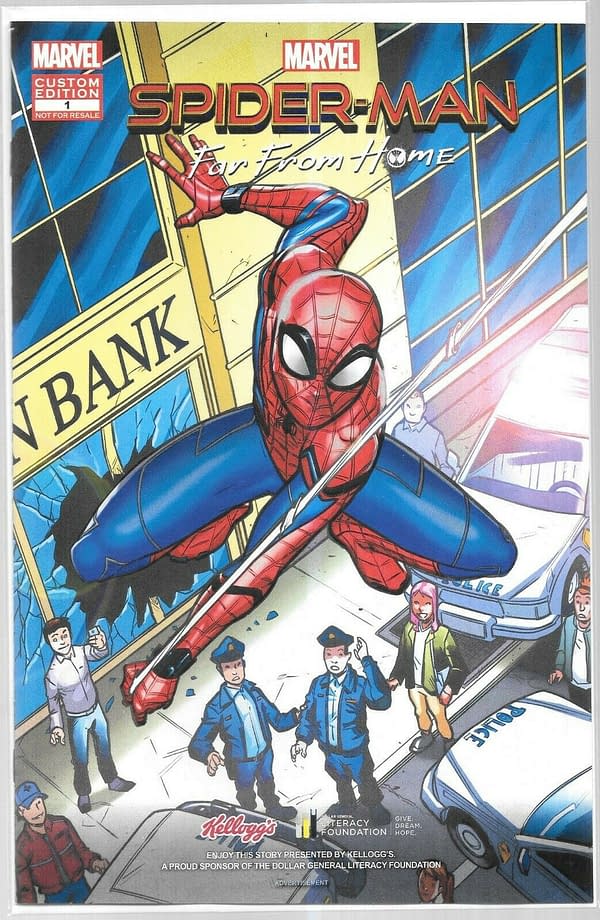 Enjoyed this article? Share it!