Announced in a press release today, the Mockingbird creative team of NY Times Bestselling writer Chelsea Cain and artist Kate Niemczyk are reuniting at Image Comics for a new series called Man-Eaters. The book is Cain's first return to the comics industry she once called "a class action lawsuit waiting to happen" since Mockingbird. Joining them on the creative team are Rachelle Rosenberg, Joe Caramagna, Lia Miternique, and Stella Greenvoss. The comic aims to capture the current cultural zeitgeist, or, as Cain puts it: "Pop culture has a long tradition of manifesting our cultural anxieties as monsters. What scares us most right now? …Women."
Here's what the comic is about, from the press release:
A mutation in Toxoplasmosis causes menstruating women to turn into ferocious killer wildcats—easily provoked and extremely dangerous. As panic spreads and paranoia takes root, the fate of the world rides on the shoulders of one twelve-year-old girl. Part Cat People, part The Handmaid's Tale, all pro-feline agenda.

MAN-EATERS—Cain's first comic since Mockingbird lit up Twitter and made international headlines—is produced for Image comics by Ministry of Trouble, a production company founded by Cain and Miternique in 2017 with the mission of making trouble.
And Niemczyk elaborated on exactly what readers can expect: "Only Chelsea would have me draw a tampon wearing a cape."
Does this qualify as a feminist agenda? Look for Man-Eaters #1 in stores on September 26, along with a glitter variant cover.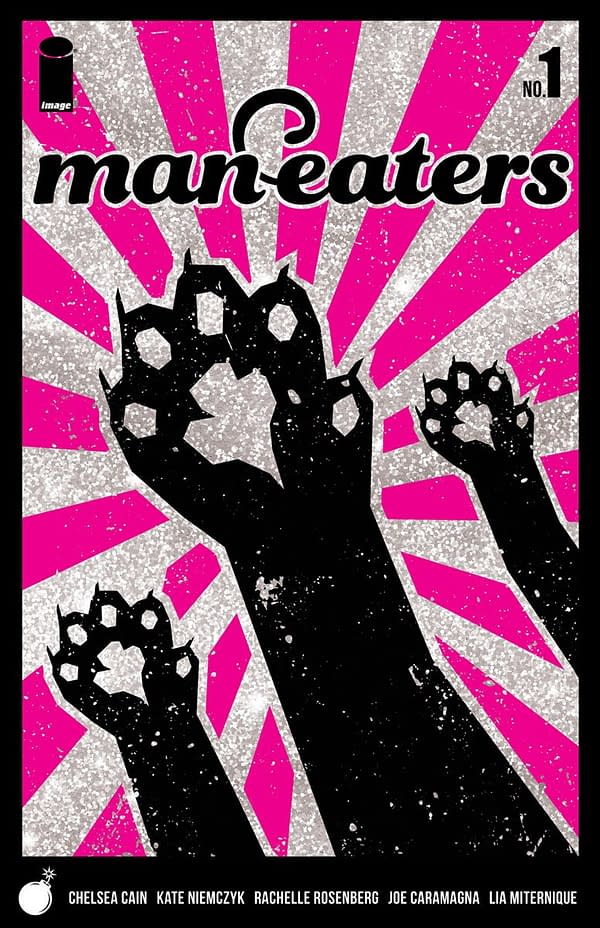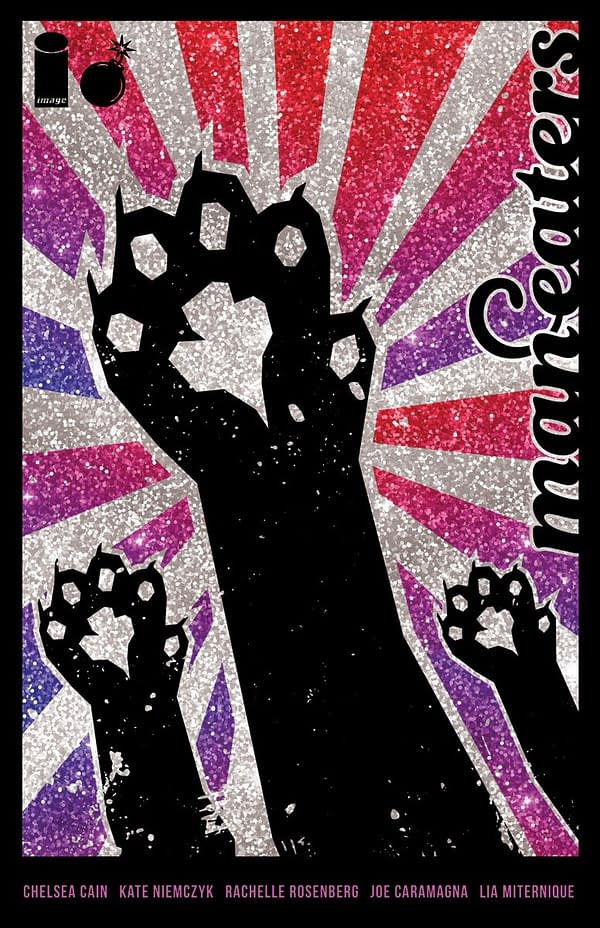 Enjoyed this article? Share it!