D Ward and Ruwans Launch From Keenspot in October 2019 Solicits (UPDATE, Now With Added Ben Templesmith)
Two launches from Keenspot Entertainment in October, new series D Ward by Billy Parker and Alex Smith, about a psychiatric ward with real demons – and Ruwans by Hank Hobby and Alam P. Sandoval about a boxer turned bouncer suffering from trauma…
Well, it makes a change from the Trump and Liefeld parodies, certainly. Both out in October. Solicits below…
D WARD #1 CVR A (MR) AUG192046
(W) Billy Parker (A/CA) Alex Smith
As a child, Zander Wylie experienced a horrific event which led him to a career in psychology. Starting his new job working with an old friend, the patients and inmates of the hospital will change his life forever. Personal demons can be more real than you think… meet the inhabitants of The D Ward.
In Shops: Oct 30, 2019
SRP: $4.99
D WARD #1 CVR B (MR) D WARD #1 CVR C BLANK SKETCH CVR (MR)
D WARD #1 CVR D FREE 5 COPY TEMPLESMITH INCV CVR (MR)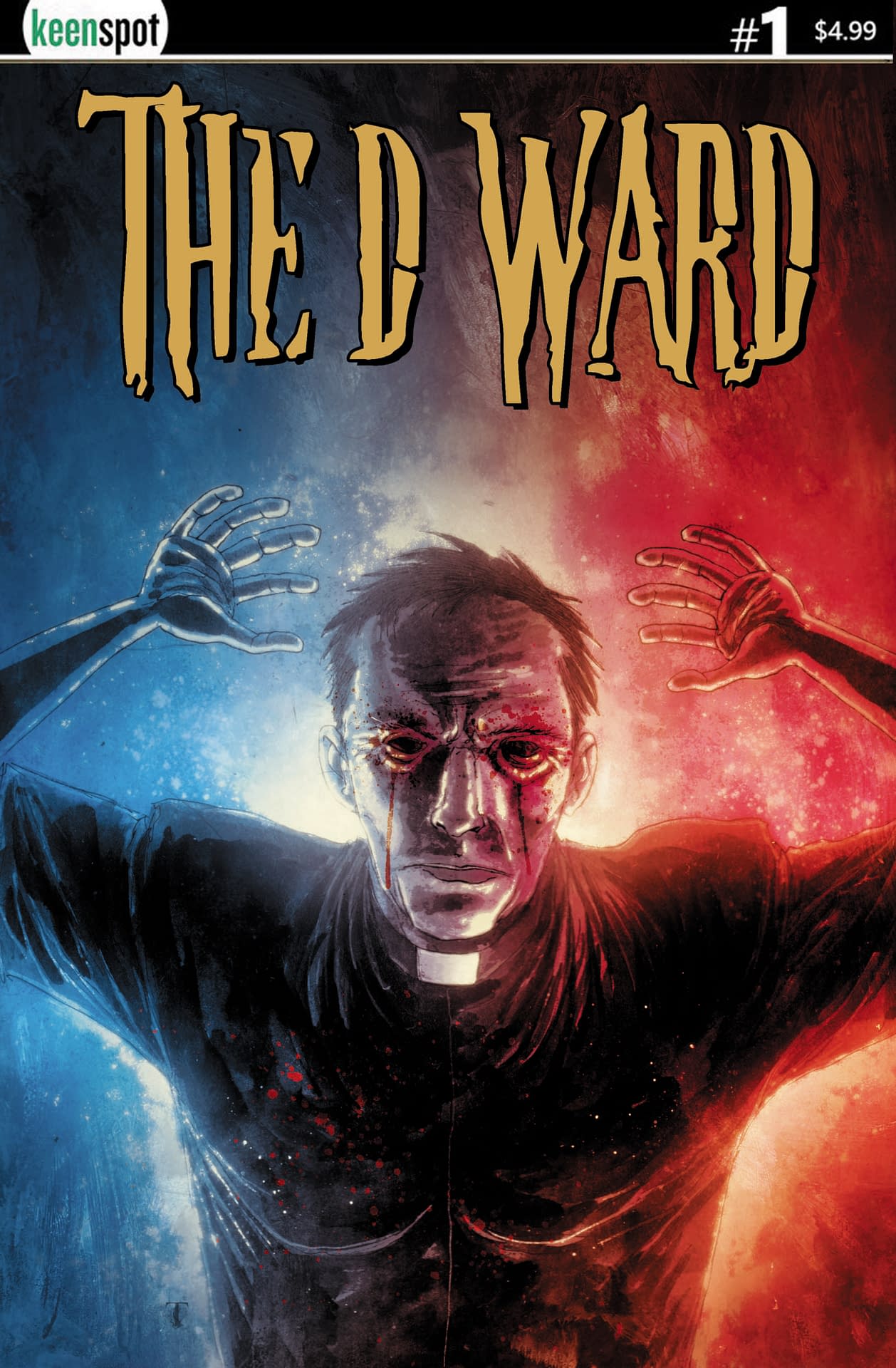 RUWANS #1 CVR A AUG192050
(W) Hank Hobby (A/CA) Alam P. Sandoval
Theo Jones, a former championship boxer turned bouncer in the wake of a tragedy outside the ring, is a grieving and guilt-ridden man at the end of his rope. Following a series of traumatic events, Theo awakens in a peculiar place unlike any he's seen before.
In Shops: Oct 30, 2019
SRP: $4.99
RUWANS #1 CVR B RUWANS #1 CVR C
RUWANS #1 CVR D RUWANS #1 FREE 5 COPY BLANK SKETCH INCV CVR