We mentioned yesterday that today's Teen Titans Special #1 published today by DC Comics might be a thing. And it is for a number of reasons, defining and redefining familiar figures with a few show-stopping moments along the way.
And one includes a certain Damian Wayne. Son of Batman and Talia Ghul, the current Robin, he certainly is a bit of a handful. Brought up by Talia and his grandfather Ra's al Ghul, that included his Year of Blood in which he learned how to kill without conscience, and even come close to wiping out entire species, following in his grandfather's footsteps. It is something he has tried to make reparations for after becoming the ward of his father, Bruce Wayne.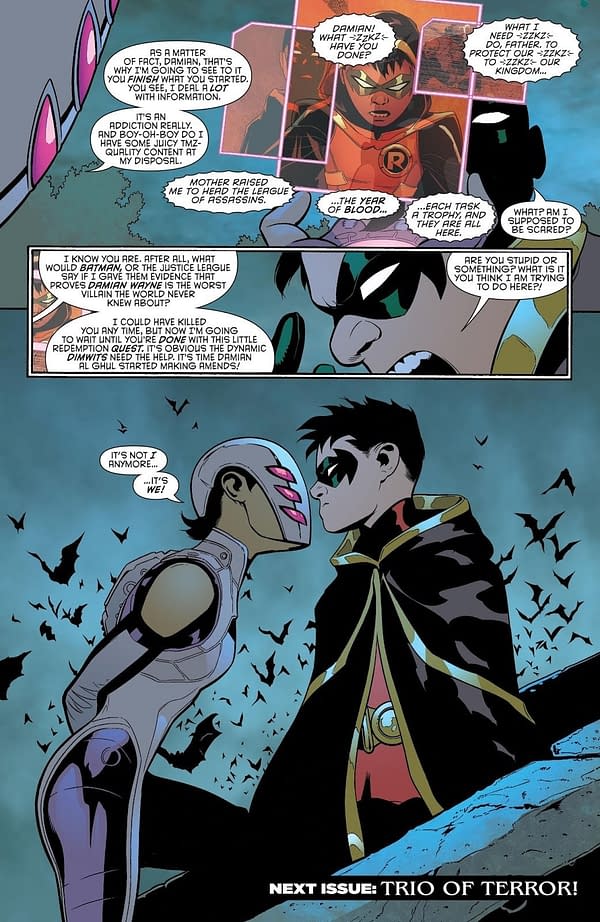 Of course, it didn't run that smoothly and he first offered his father when he first moved in, a gift, in the way that a cat may bring a half-eaten bat, splayed on the dining room floor in hope of winning their owner's approval.
In Damian Wayne's case that was the head of The Spook.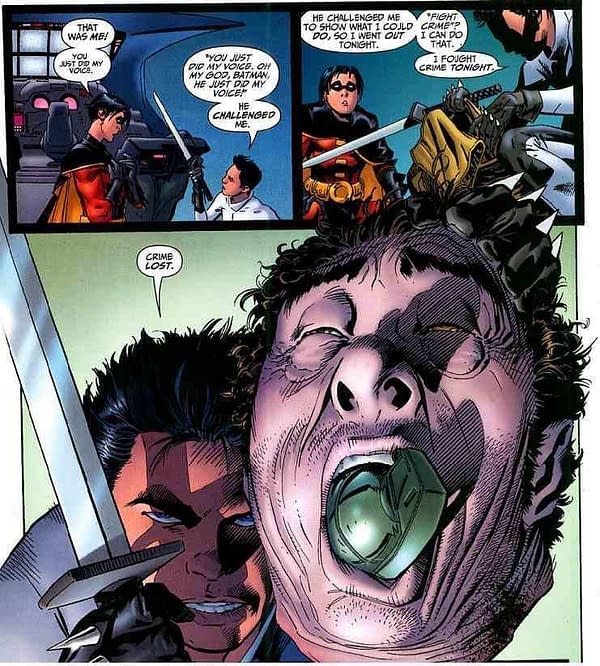 He also killed Morgan Ducard who, as Nobody, was killing members of Batman, Incorporated and tried to turn Damian against Bruce, showing Damian that Batman's no-kill policy was wrong. Damian agreed — and killed Ducard.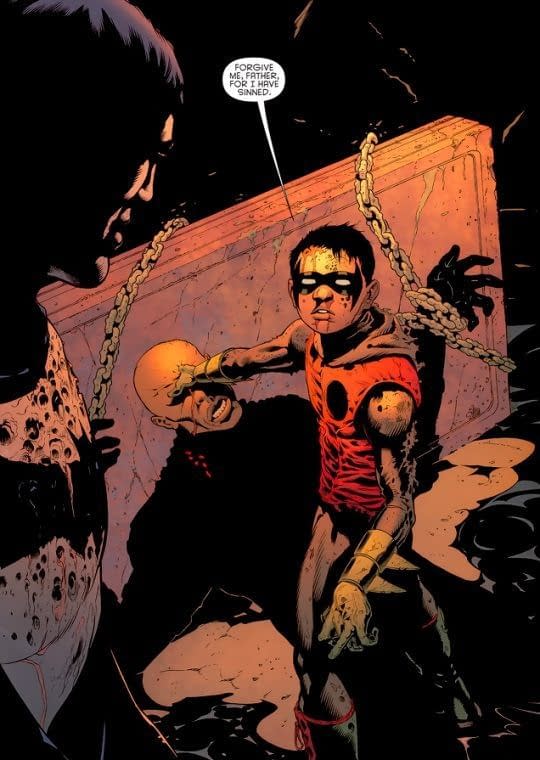 Bruce considered bringing an end to their Batman and Robin relationship over that. Things have gotten a little better since. Allegedly. But in Teen Titans Special #1? Damian appears to revert to form.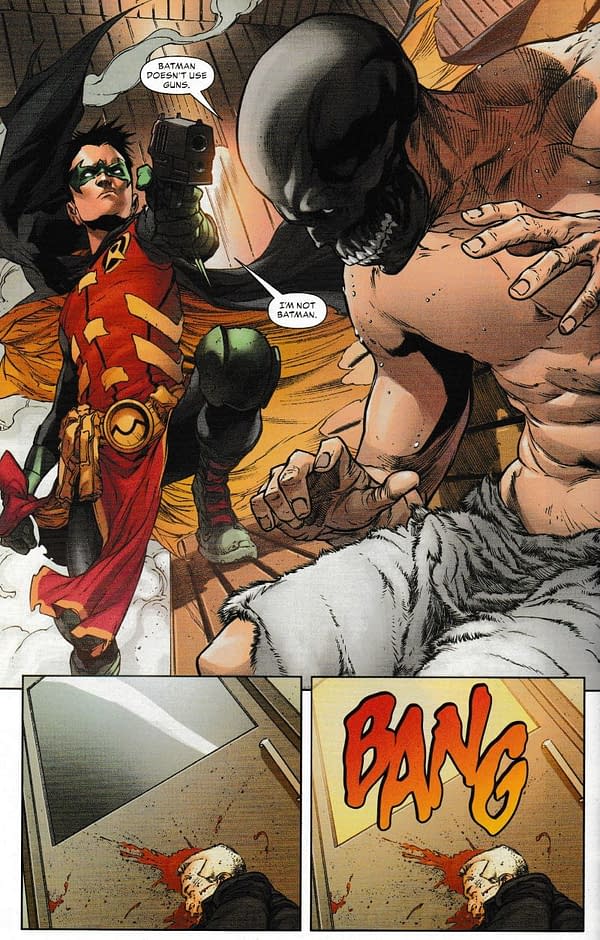 First kill as a teenager? That's always a special one… and the statues of the guards outside also look rather grim.
TEEN TITANS #20
(W) Adam Glass (A/CA) Bernard Chang
Batman has no idea what he's doing. Superman? Not a clue. Wonder Woman? Whatever. Damian Wayne is Robin, and he's done with the bleeding-heart approach favored by the heroes of the senior circuit. New plan of action: recruit a new Teen Titans. Kid Flash, Red Arrow and newbies Roundhouse, D'jinn and…wait, Lobo has a daughter? That'll end well. And then build something in secret deep beneath the new Teen Titans HQ. Secret from his teammates, secret from even Batman. It's a secret that will change the way you look at Robin forever! In Shops: Jul 25, 2018
SRP: $3.99
Enjoyed this article? Share it!