Dan Slott Builds The Road to Iron Man 2020 in Tony Stark: Iron Man #10 (Spoilers)
In the last issue of Tony Stark: Iron Man #9, five weeks ago, we learnt that a certain someone was working with Sunset Bain of Bain Electronics.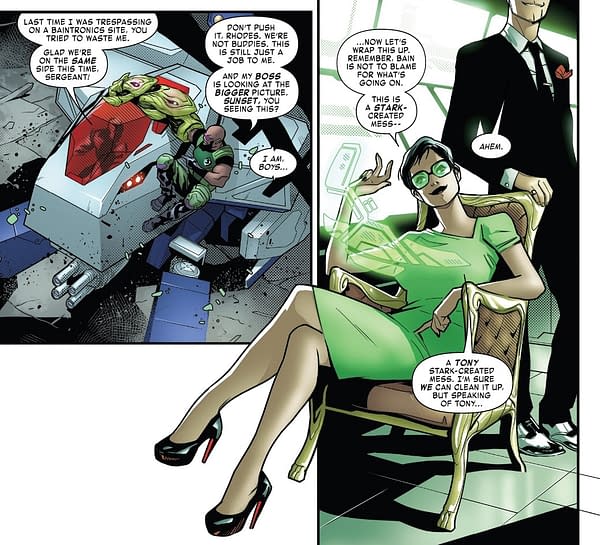 Sunset Bain, created by Tom DeFalco and Steve Ditko is a high tech arms dealer and designer, in charge of Baintronics, a rival to Stark Industries. She has also used the identity of Madame Menace, selling technology to super-criminals and worked with Hydra during the Secret Empire story,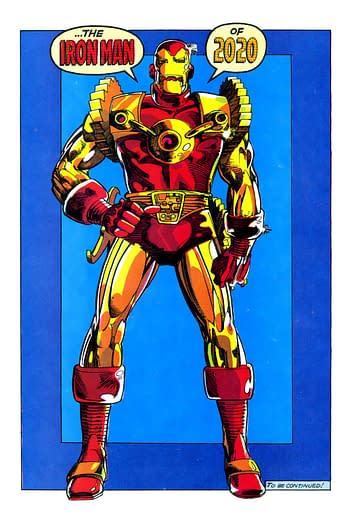 In the DeFalco/Herb Trimpe/Barry Windsor Smith series Machine Man 2020, an older Sunset was Machine Man's adversary, still the head of Baintronics, and working with Arno Stark, Iron Man 2020, the great-nephew of Tony Stark.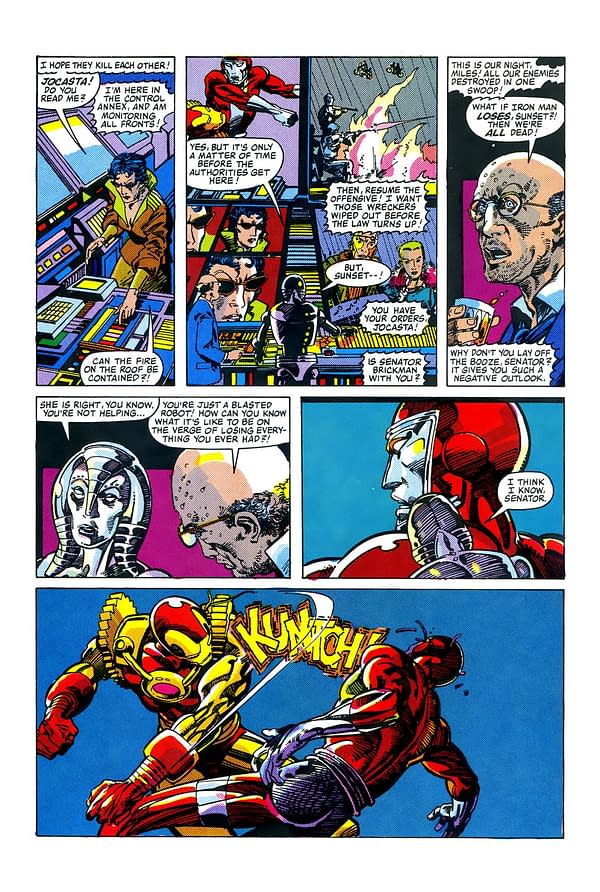 In the more recent Iron Man comics, as well as Jocasta and Machine Man becoming regular members of the cast, Arno Stark has been reintroduced, as the long-lost son of Howard and Maria Stark – as opposed to Tony Stark being adopted.
And it is 2019. We have previously been given this teaser.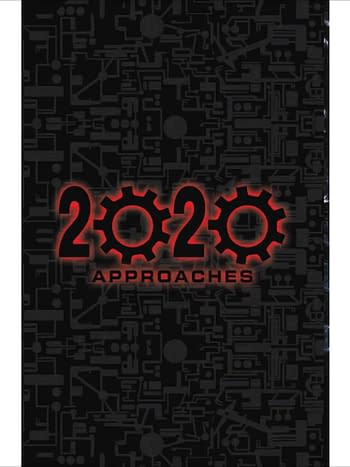 And the Arno Stark/Sunset Bain relationship it seems has begun anew, and may be rather involved with the Controller's takeover of Stark's eScape game, currently threatening the population of the planet. In today's Tony Stark: Iron Man #10, he gains access into Stark's eSpace files…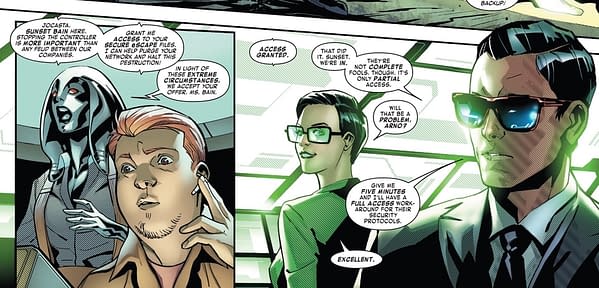 It's revealed they may have been creating hacked versions of the eSpace tech that caused all the problems…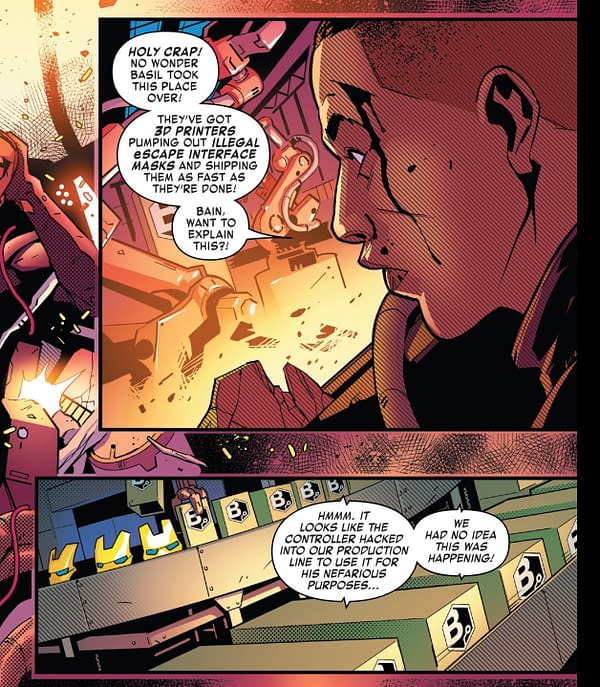 But getting access to see what's going on. As Tony Stark seizes back control of his identity and future… even the version of him designed by Whilce Portacio for Rob Liefeld and Jim Lee's Heroes Reborn for Marvel all those years ago. Pipe vents and all. But also another familiar suit…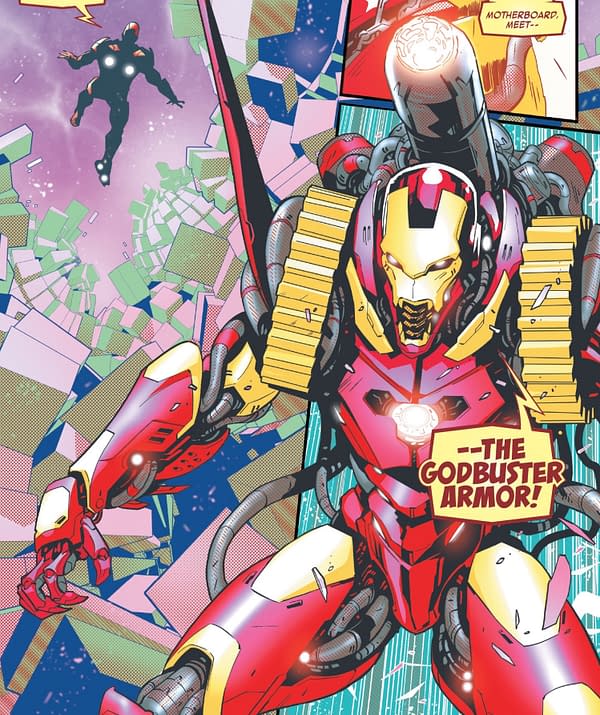 Complete with some very familiar shoulder cogs. And fighting the Motherboard, a tech version of Maria Stark… a revelation that Arno gets to see.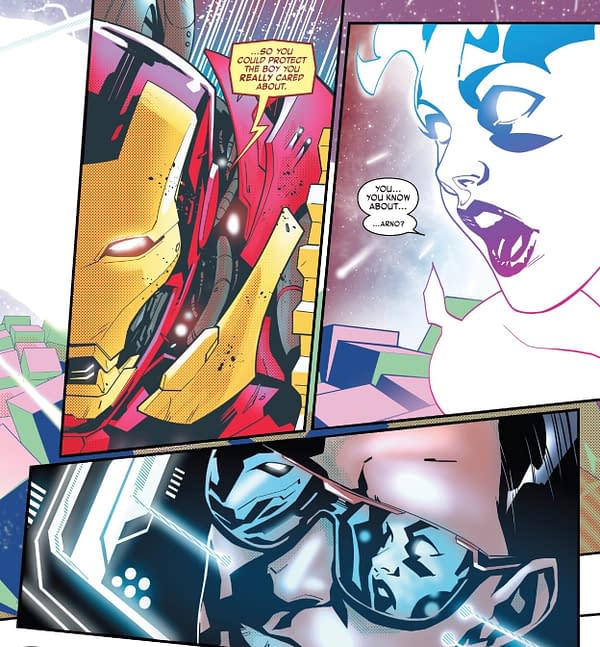 Will Arono rebuild what he has seen? Continue to work with Sunset Bain and seize Stark Industries for himself? And what of Jocasta and her relationship with Sunset Bain? And a Machine Man – will he still be scrapped?
2020 is less than seven months away…
TONY STARK IRON MAN #10
(W) Dan Slott (A) Valerio Schiti (CA) Alexander Lozano
"STARK REALITIES" continues with "THE IMPOSSIBLE ARMOR"!
Iron Man isn't a suit. It's an idea born from the mind of Tony Stark. And in a place where thought and reality are one and the same, a place where Tony's imagination is unchecked, what kind of terrifying, all-powerful Iron Man armor will be born?!
Rated T+In Shops: Apr 17, 2019
SRP: $3.99