Five Struggles That The New DC Timeline Will Have Incorporating Doomsday Clock in 2020
When it was announced and first published, Doomsday Clock, the unauthorised sequel to Watchmen by Gary Frank and Geoff Johns, was intended to portray the near future of the DC Comics Universe. Set up by Geoff Johns in DC Rebirth, it also played into his storylines in Justice League and Action Comics. But then, Johns was Chief Creative Officer of DC Comics. And then… he wasn't. And the best-laid plans of bulldogs and men fell apart a little.
Scott Snyder's words to Newsarama stated that 'Doomsday Clock really is its own wonderful, incredible story. The kind of light connection between them is just that, what Geoff and I talked about was because Doomsday Clock is kind of running at its own pace and in its own kind of continuity, what I didn't want to do was bring the JSA back before he had a chance to reintroduce them as a concept in issue #10. I think that's similar with other characters that he's going to be using in Doomsday Clock as well. So there's a nod to each other in that regard. I wanted him to be able to have the JSA as an idea, and have that first appearance in Doomsday Clock. But in terms of the continuities linking up, Doomsday Clock is a very special and inspirational book. We're all amazed, I think, at how good it is. But its effects are relatively self-contained to itself.'
After publication, however, the interview was amended to removed comments stating that Doomsday Clock was in its own continuity and self-contained, now adding 'Hopefully fans will be happy with the way things are revealed to have bigger connections later on.'
Well, we've now had Doomsday Clock #12 – and a few things to tend to stick out.
There is no sign of the Superman Theory taking place or being propagated by Luthor – or anyone. Oh and Luthor is no longer a nine-foot Martian human apex predator hybrid. Though that latter aspect is probably the most malleable. But will Luthor really be able to go back to the way he was, as top manipulative businessman pushing the Superman Theory that the government is involved in the secret creation of all superheroes, even if it is a version of events that gets rewritten and pushed back into the Third or Second Generation of the DC Comics timeline?
Alfred Pennyworth is dead in the Batman comics, killed by Bane, a state that seems to sticking for the foreseeable future. In Doomsday Clock, he is alive and well.
Superman's secret identity is gone in the Superman comics, another state of events that is intended to the way things are for the foreseeable future, but in Doomsday Clock, no one but the usual suspects know that Superman and Clark Kent are one and the same.
Dick Grayson is Nightwing again, and not Ric Grayson, Okay, this is one that looks like it will be reversed very soon. Probably shouldn't have included that one.
Oh and yes, Superman's parents are alive again and present in the DC Universe in the present day. Matt Fraction has teased this may be tackled in Heroes and other Superman titles... but will it?
Man, someone's going to have to use a very big hammer indeed… and if all these changes are still untackled, why did they have to dust Saturn Girl in Doomsday Clock? Nothing else seems to have been affected by the DC Universe titles. But keeping Doomsday Clock and the DC Universe separate in continuity is harder considering that the return of Thomas Wayne and Jor-El to the DC Universe was tied to Dr Manhattan. As well as whatever went down with the Mobius Chair, the death of Pandora, the formation of the New 52, the return of Wally West and so much more.
---
---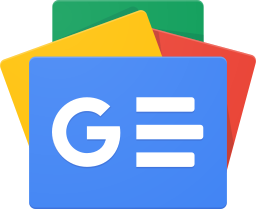 Stay up-to-date and support the site by following Bleeding Cool on Google News today!