The final issue of DCeased is to be published later in the month. And it turns out readers will get a little more than they were expecting. Solicited as a 32-page title, usually indicating 20 pages of content, it will now be a 48-page title, indicating more like 28 pages of content. And still for $3.99 – or $4.99 for the cardstock variant cover.
It's not the only DC Comics title undergoing page changes this week.
Aquaman Vol 2: Amnesty HC was solicited as containing Aquaman #48 to #53 and Aquaman Annual #2, $29.99 for 216 pages. Instead it will not just contain Aquaman #48 to #52, a slim 144 pages for $24.99.
The Justice League By Scott Snyder Deluxe Edition Book One HC has also seen a page count decrease from 408 pages to 400 pages. You probably won't miss that. And by way of recompense, the Watchmen Companion HC has increased from 272 pages to 280.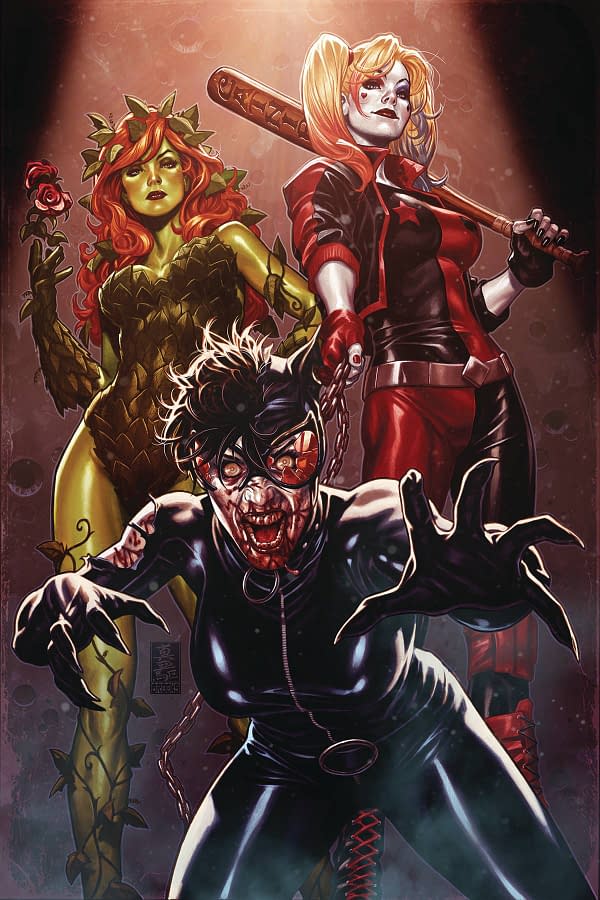 Enjoyed this article? Share it!