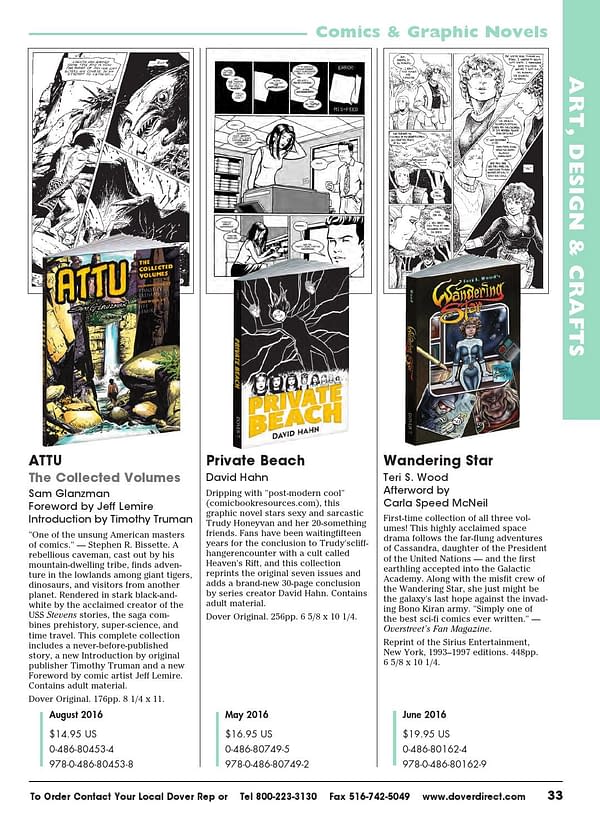 Currently David Haun is best known for his work on Batman '66 Meets the Man From UNCLE from DC Comics and some noughties fans will remember his art from Bite Club from Vertigo.
But I remember him from Fun And Perils In The Trudyverse from Anarctic Press – which was basically an attempt from Antarctic to get a replacement for Strangers In Paradise – but it felt a very different book. It was relaunched from Slave Labor Graphics soon after as Private Beach and deservedly nominated for an Eisner.
And now it is being reprinted and republished by Dover Books – who are also doing similar to Wandering Star by Teri S Wood. Another nineties indie title, the sci-fi series was originally self published then picked up by Sirius. Very much a Saga of its time, it was silly and serious, huge in scope but intimate and now it's being collected, all 21 issues of it.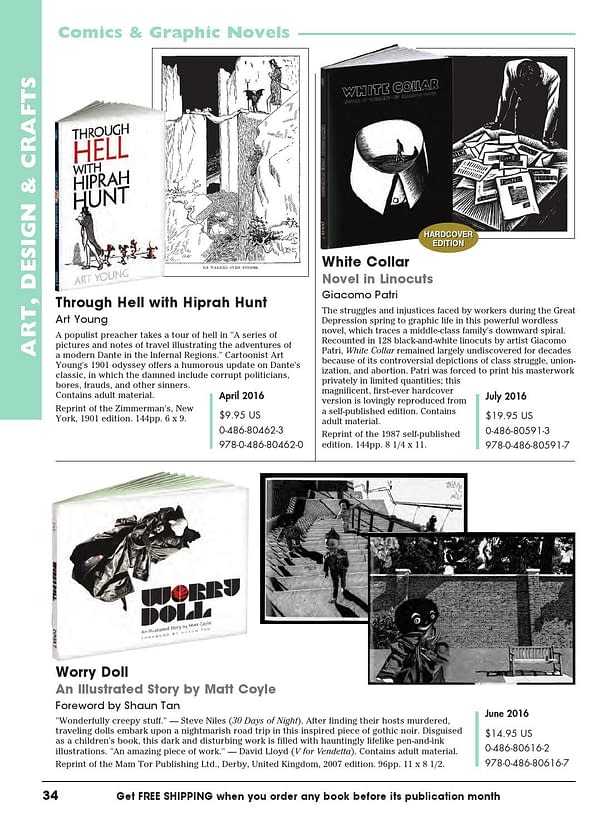 And they're just two of a number of interesting titles from the publisher in upcoming months, to follow their collections of The Bozz Chronicles, Through The Habitrails, Puma Blues and A Sailor's Story… it's like they are comic book archaeologists…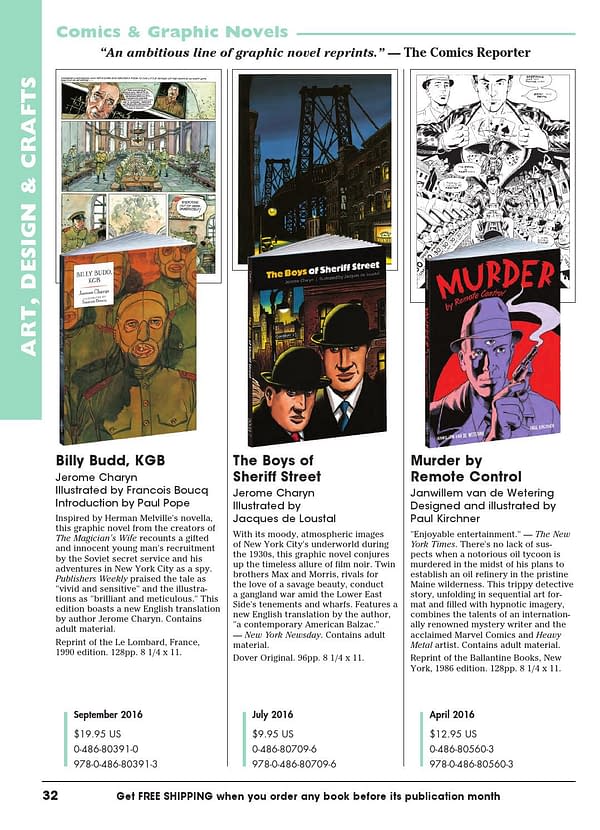 What's next? Ragmop? Exit? Cereal Killings?
Enjoyed this article? Share it!