Fabulous HOXPOX Vision of Mister Sinister Severely Challenged in Dead Man Logan #11 [Preview]
Dead Man Logan #11 is in stores next week from Marvel Comics, by Ed Brisson and Mike Henderson, providing a counterpoint for this week's Powers of X #4. We've got a preview below.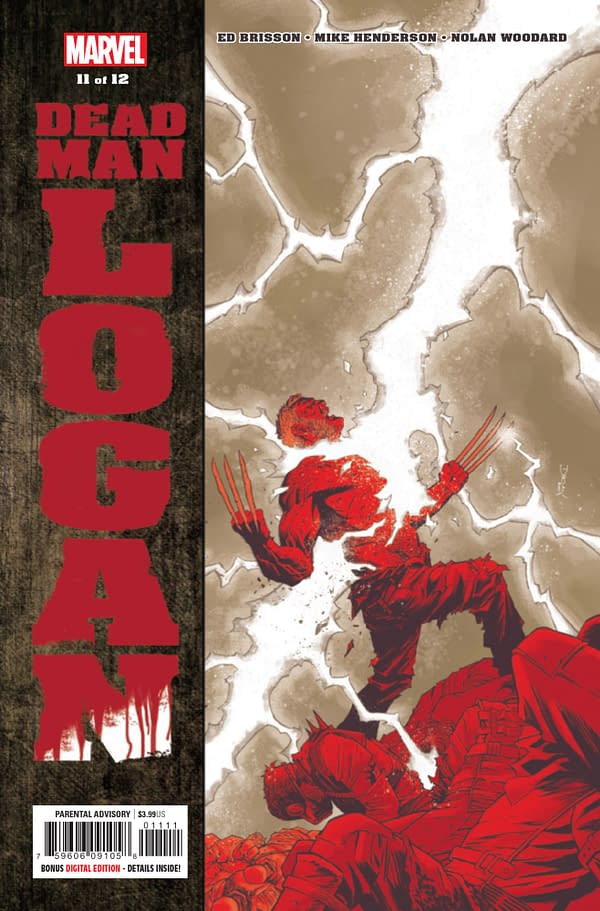 If you haven't been following along, Marvel decided to kill off Old Man Logan when they original Wolverine was coming back, but in true Wolverine fashion, he couldn't just die, so they gave him a 12-issue death maxi-series which brought him back to the Wastelands so that he could die very slowly without interfering with Jonathan Hickman's plans.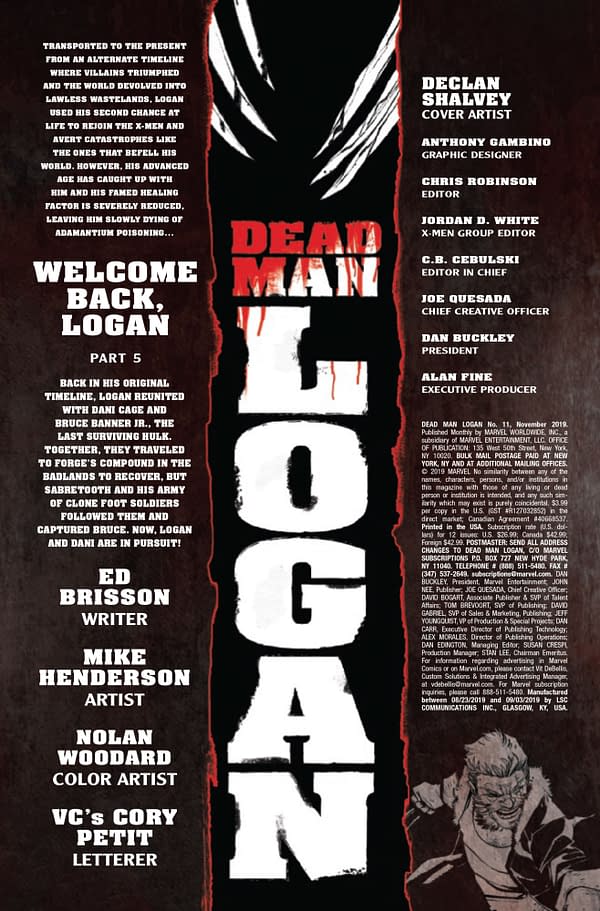 In the previous issue, Sabretooth captured Bruce Banner Jr., leaving Wolverine and Dani Cage to track him down.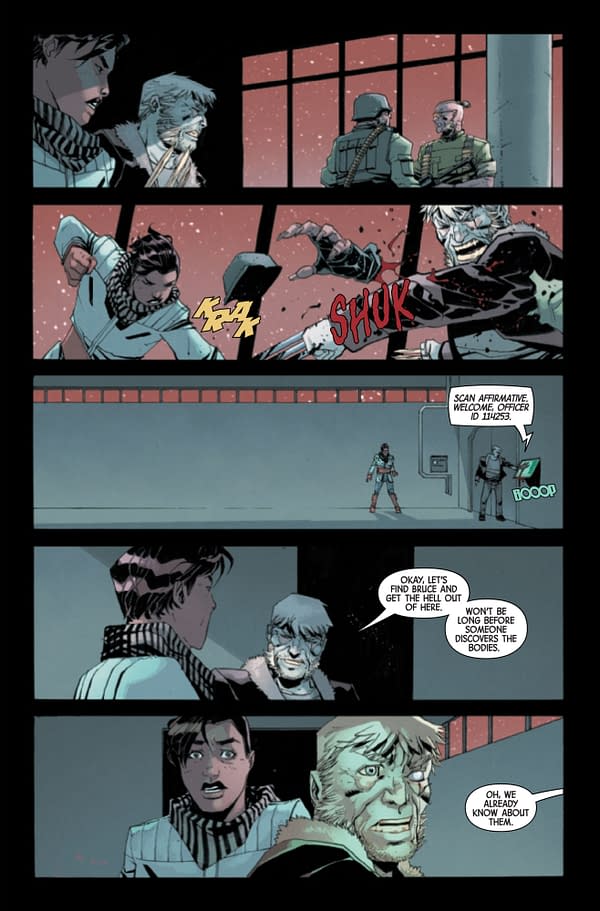 But when they get there, they find something they weren't expecting, the Weapon X program, still alive and kicking…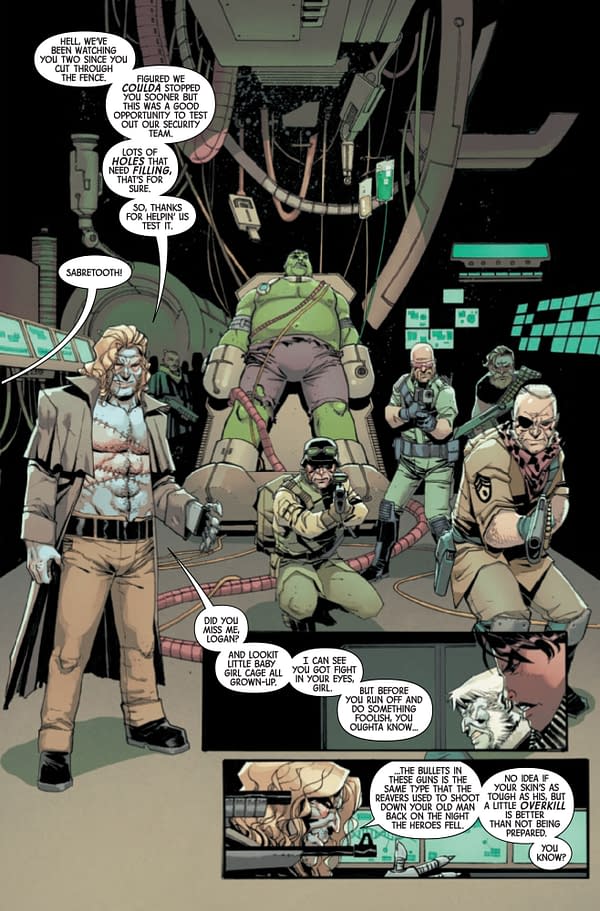 …and a very compelling reason why they should walk away, unless they want Bruce Jr. to die.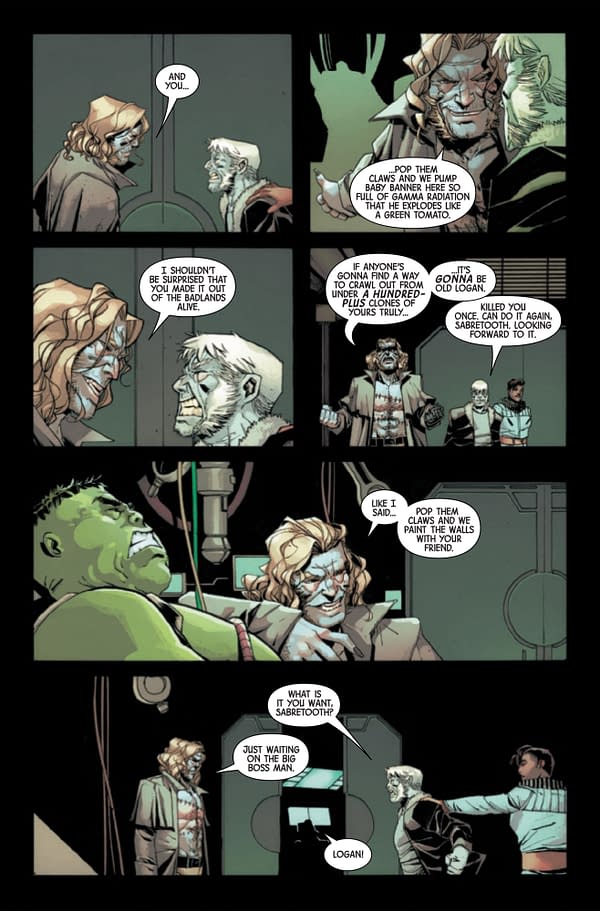 But it's the next page that offers the biggest surprise of the issue, as this lame duck remnant of a relaunched X-Men continuity hits back at the HOXPOX that destroyed the ResurrXion era. In Powers of X #4, we met a Mister Sinister at the height of his campy glam prowess, but it's a very different Sinister we meet here in Dead Man Logan #11, one who has… kind of let himself go.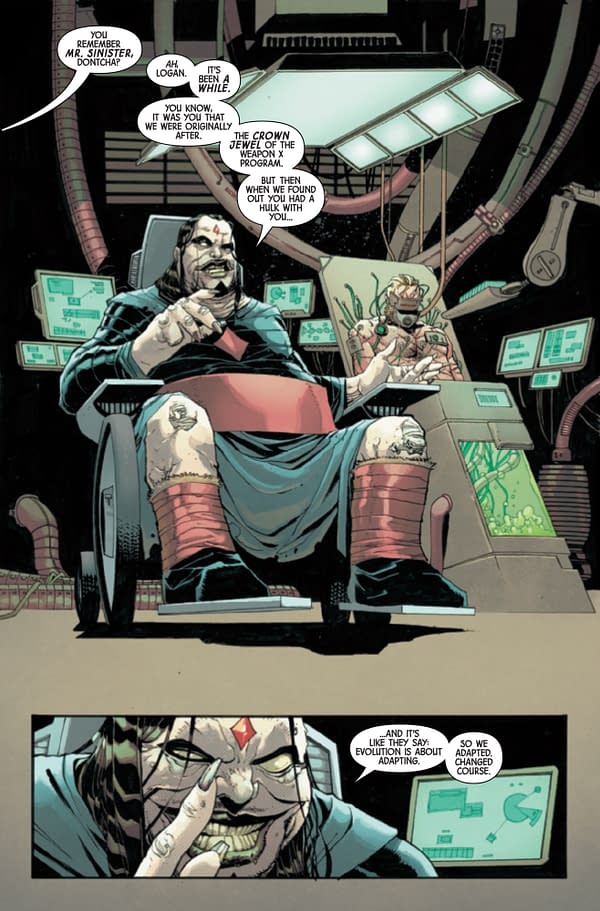 The Sinister we deserve, perhaps, but not the one we need right now. Dead Man Logan #11 is in stores on Wednesday, the penultimate issue before the old bastard finally kicks off.
DEAD MAN LOGAN #11 (OF 12)
JUL191057
(W) Ed Brisson (A) Mike Henderson (CA) Declan Shalvey
THE PENULTIMATE ENTRY IN DEAD MAN LOGAN'S STORY!
You think you know, but you have NO IDEA what's coming. Follow the series that has critics raving:
"A shockingly well-constructed farewell" – Comic Watch
"Violent fun" – Comics: The Gathering
"A masterpiece" – YouDon'tReadComics.com
Parental Advisory
In Shops: Sep 18, 2019
SRP: $3.99