Ever since the great Batman Damned incident of 2018, censors at the venerable Comics Code Authority have been desperately scanning through every comic for hints of an illicit penis making it past comic book publisher's editorial departments. But with this week's Vampirella #7, those censors may be totally outmatched, as the titular Vampirella visits a nude beach with Benny the Witch and artist Giovanni Timpano has gone all-out with the backgrounds, creating a veritable "Where's Waldo of Dicks" (feel free to use that as a pull quote for the TPB, Dynamite) as even the first page alone features a dozen opportunities for an errant penis to slip past attempts at clever concealment.
Dynamite has been kind enough to provide Bleeding Cool with some preview pages from the issue, which hits stores tomorrow, and we invite our readers to help out the censors and scan these pages for exposed dicks. And if we can't find one, we'll have to pick up the full issue tomorrow and look again, because there's no way we believe Timpano, that sly dog, didn't slip at least one in here… somewhere. Scandal awaits!
VAMPIRELLA #7 CVR A CONNER
NOV191056
(W) Christopher Priest (A) Ergun Gunduz (CA) Amanda Conner
"Beach Blanket Bloodfest!" While vacationing in the Caribbean with Benny the Witch, Vampirella enters the surreal world of a Voodoo Vampire King who becomes obsessed with winning her as his bride. Meanwhile, Victory, Vampirella's estranged lover, was left behind in Los Angeles. Now she's impersonating Vampirella for her own amusement, unaware that a newly forged team of Vampirella's enemies closing in for the kill! Featuring guest-artist Giovanni Timpano (Shadow Batman, Port of Earth).
In Shops: Jan 22, 2020
SRP: $3.99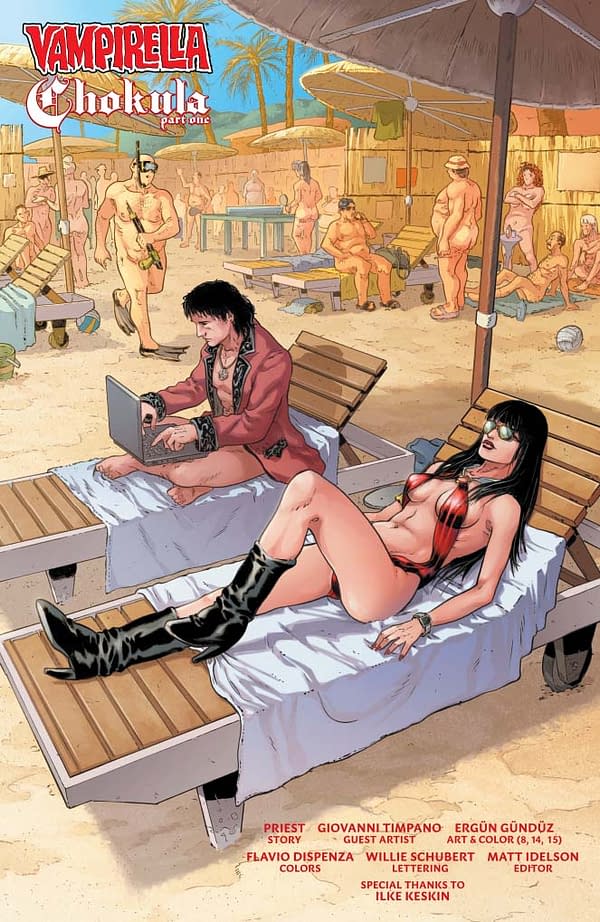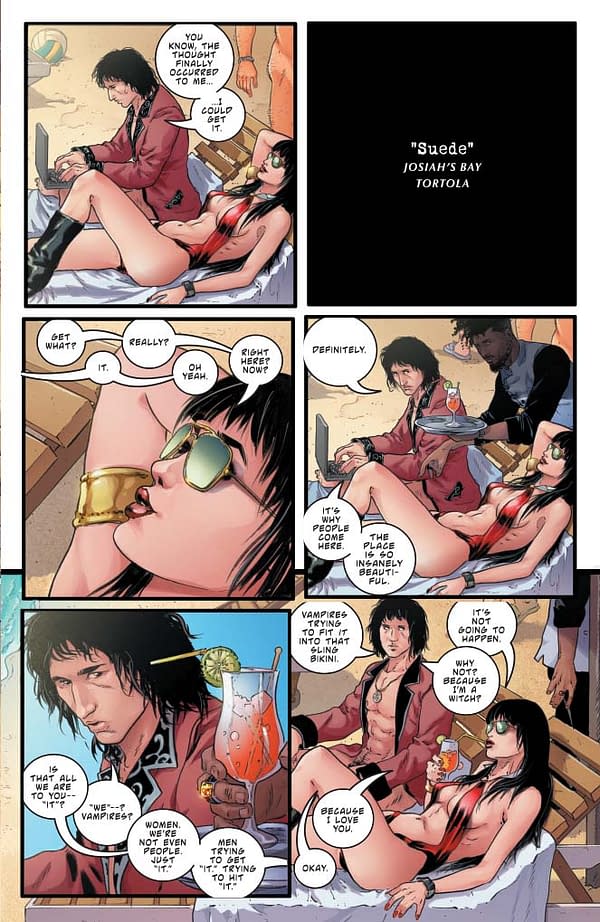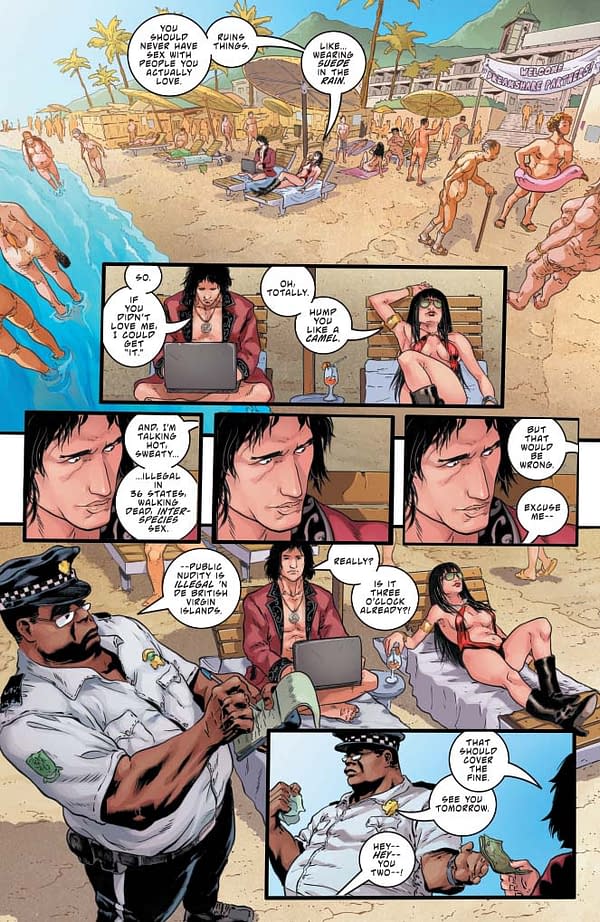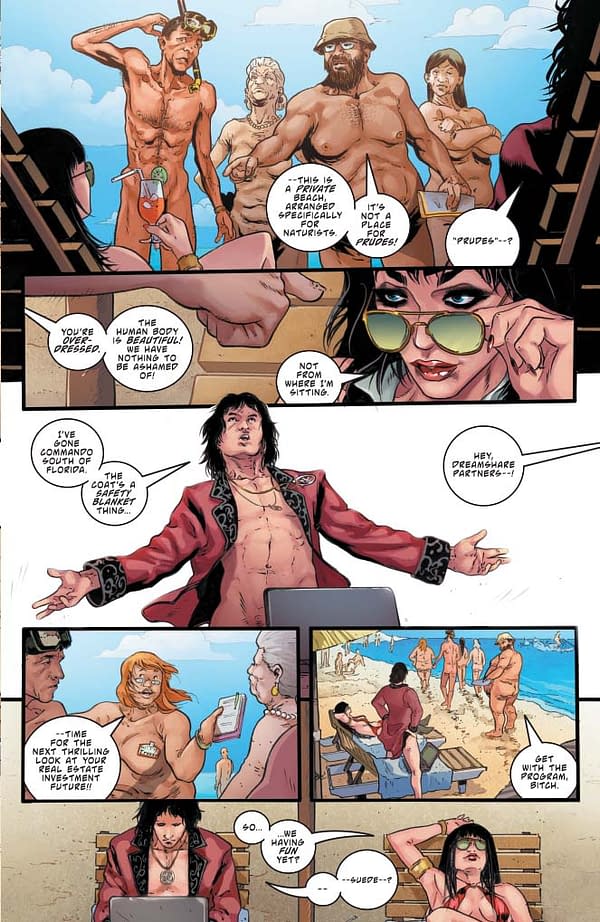 Enjoyed this article? Share it!