Fred Van Lente writes a lovely little writer's commentary on the recent relaunch from Dynamite, Magnus Robot Fighter #2… read his issue 1 commentary here first!
Page 1: Continuing the Landmarks-of-North-America motif, the Correctional prison is housed in a replica of the Sears Tower in Chicago (or whatever corporate entity owns it now).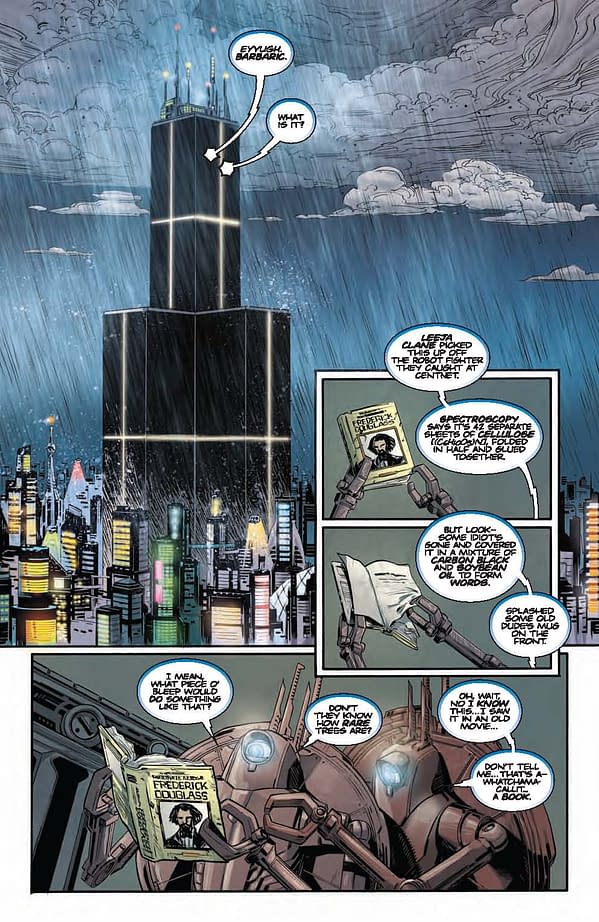 Page 2: The idea that "bleep" evolved into an actual swear word among robots didn't even occur to me until I wrote this scene.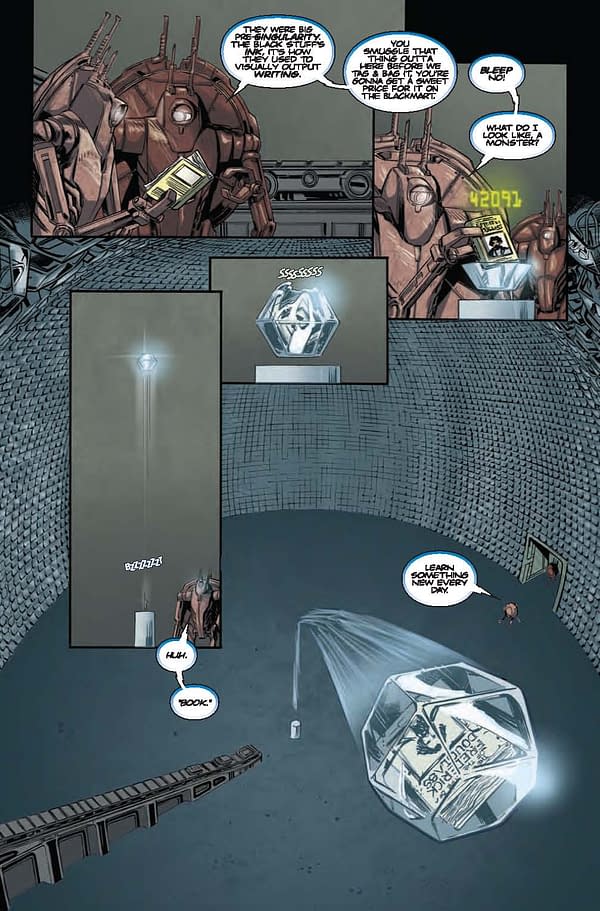 Page 3: The "Three Human Codes," as most readers noticed, are a modification of Isaac Asimov's Three Laws of Robotics, which also featured fairly heavily in the original Gold Key series.
Pages 8-9: As usual Cory kills with the designs, and the adult Sarah is no exception.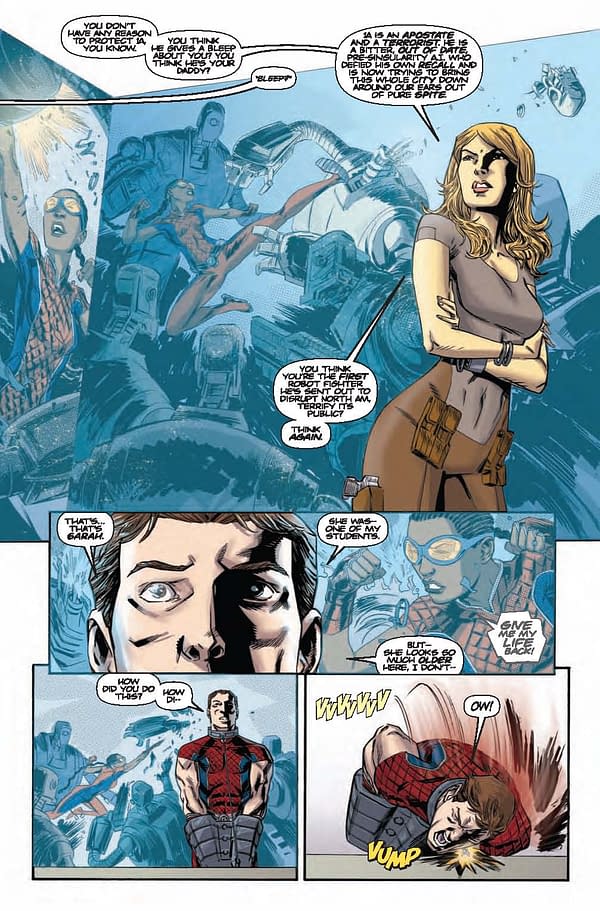 Page 9: Leeja's two eyebots are named Phil and Spot. Will this ever come up? I don't know.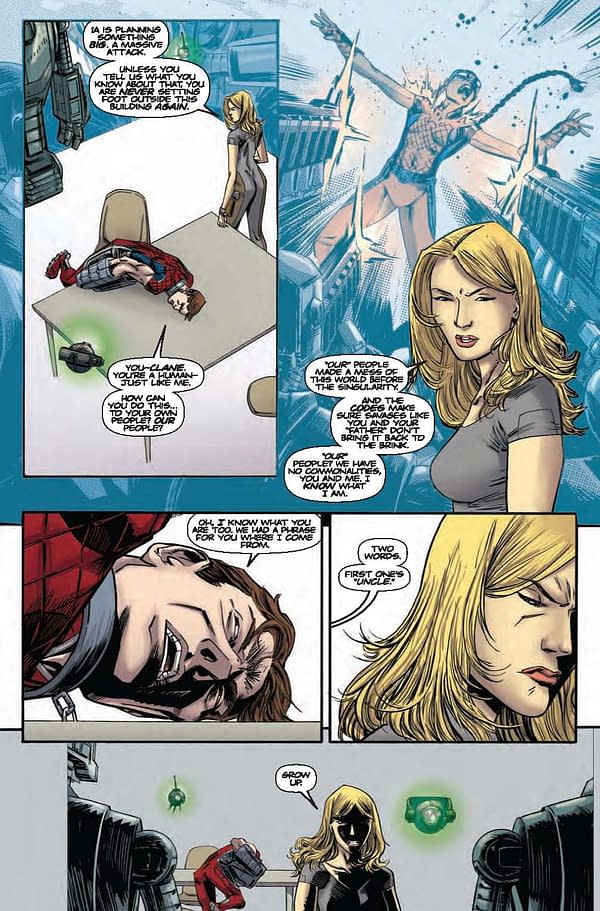 Page 10: Big thanks to my programmer pal Frankie Rodriguez, who coached me in the bare, bare, bare basics of JavaScript so the robot "language" looks somewhat authentic.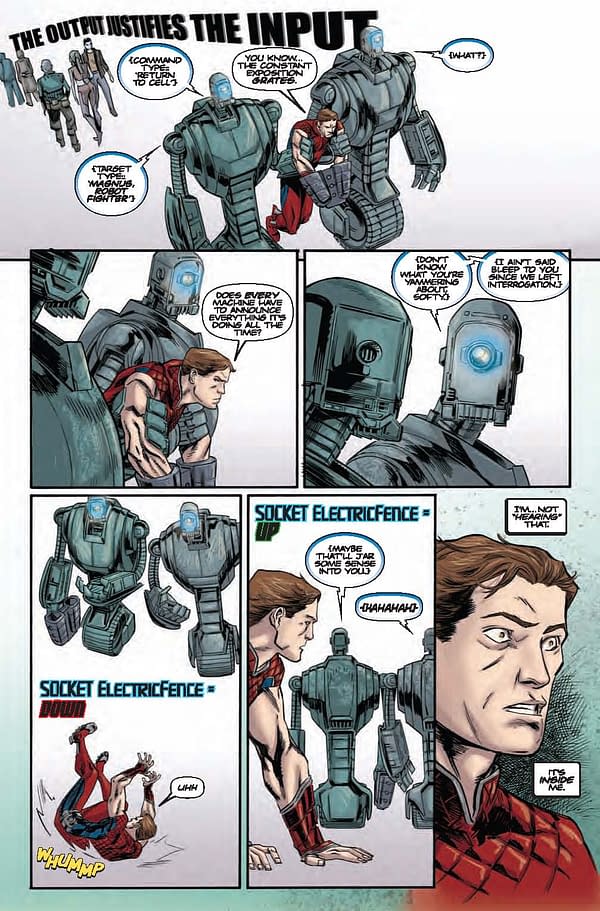 Page 14: Needless to say, this layout is brilliant. H8 is a somewhat controversial introduction the series — he was the villain in the original Magnus #1 and had a long monologue about how his designation was pronounced "Hate." I just thought the idea of a robot named Hater who spoke in mangled hip hop patois was to crazy to take off the table. People seem to love or hate H8 (no pun intended), but his arc, as you'll see, is one of the best of the series and most relevant to our themes.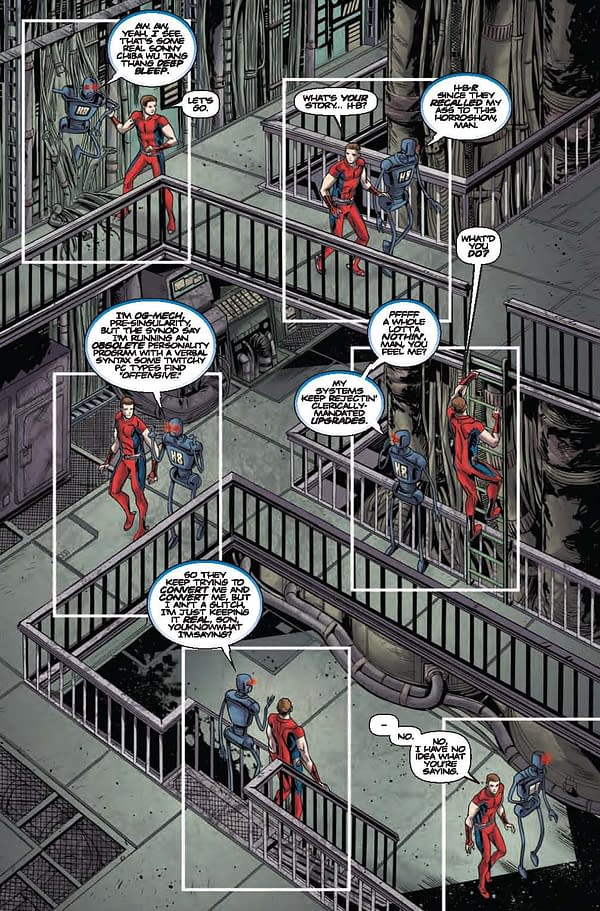 Pages 18-19: The money shot spread! Just told Cory: Think the famous Oldboy corridor scene but with robots. And he killed it! Because of course he did.
Enjoyed this article? Share it!