Free Tea At San Diego Comic Con – And A Free Comic Too
What could be more welcoming for a British person at San Diego Comic Con than free tea?
Okay, I have a feeling that this is the rather evil concoction known as "iced tea" rather than boiling (not just hot) water poured over tea leaves with a drop of milk, but any port in a storm.
At Comic Con today, Crown Publishing (Booth #1516) will be giving away free bottles of Honest Tea, with an exclusive Comic Con label and a preview of their Misson In A Bottle graphic novel by Seth Goldman, Barry Nalebuff and Sungyoon Choi that tells the history of Honest Tea, and how they created the business and inspired their drinkers.
All I want to know is, where's their kettle?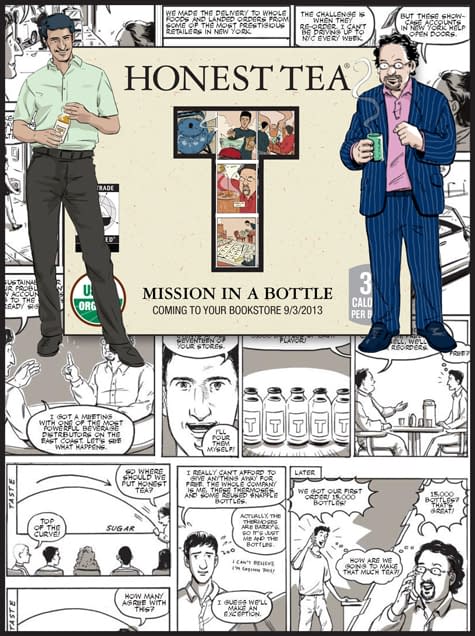 For more information check out the Mission In A Bottle Website (http://missioninabottle.net) or download the first chapter here.