How Today's Titans Hunt, Action Comics And Lois And Clark Lead Into DC Rebirth (Spoilers)
Today's Action Comics continues Superman dealing with, and preparing for, his upcoming death. And how others are reacting to it.
But we also get to see Supergirl's relationship to the DEO – a body that in DC Rebirth she will be an agent for. Today we get the details of why. She is reliant on the DEO – that's the Department of Extranormal Operations – for keeping her powers going.
Where in Lois And Clark, not only do we see Jonathan Kent developing his powers and having "the talk" with mummy and daddy…. But we also get a vision of the future. Is this all just for next issue? Or will this be the future of Action Comics, from writer Dan Jurgens, in the DC Rebirth?
While the finale of today's Titans Hunt #7 we have teh return of Malcolm Duncan, last seen in the first issue of this series as a musical composer – but classically known as the DC hero Vox – or The Guardian – or Hornblower – or The Herald – preparing the way for the person who always remembers the continuity as it is erased… The Psycho Pirate is back. Could he be the one who reveals all the lost memories of past continuities to the people of the DC Universe? Although…
https://twitter.com/Tim3robin/status/722748584513445889
Dammit. It could be. I just though they were going a little more literal with the imagery.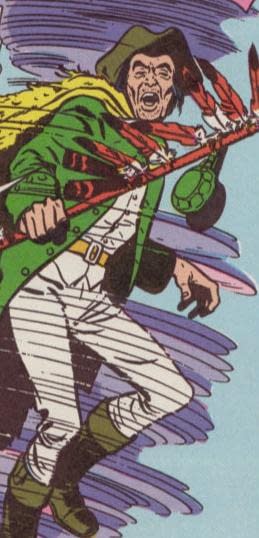 Lois And Clark #7, Titants Hunt #7 and Action Comics #51 are published today by DC Comics.