Another night, another few teasers for A4: Empyre reaching back into Marvel's cosmic past. We had the Celestial Madonna, yesterday…
A CELESTIAL UNION
The Celestial Madonna heralded the Celestial Messiah…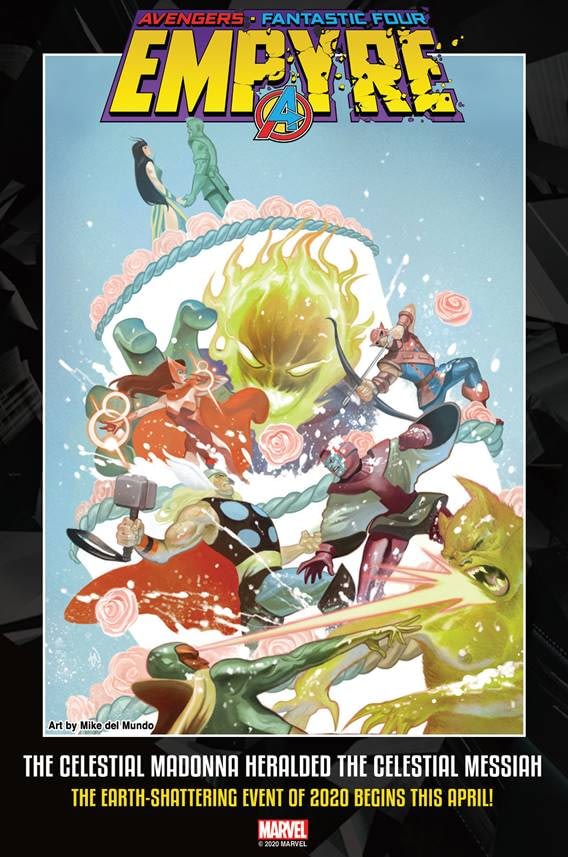 …now we have the aftermath of the Kree/Skrull War…
AN UNHOLY ALLIANCE
The Aftermath of the Kree-Skrull War led to an unholy alliance…
And for Hulkling… and his parents, the Skrull Emperor's daughter Princess Anelle and Kree warrior Captain Mar-Vell, it's all rather Saga-like.
A DESTINY FULFILLED
THE SAGA OF A YOUNG AVENGER SET THE FINAL STAGE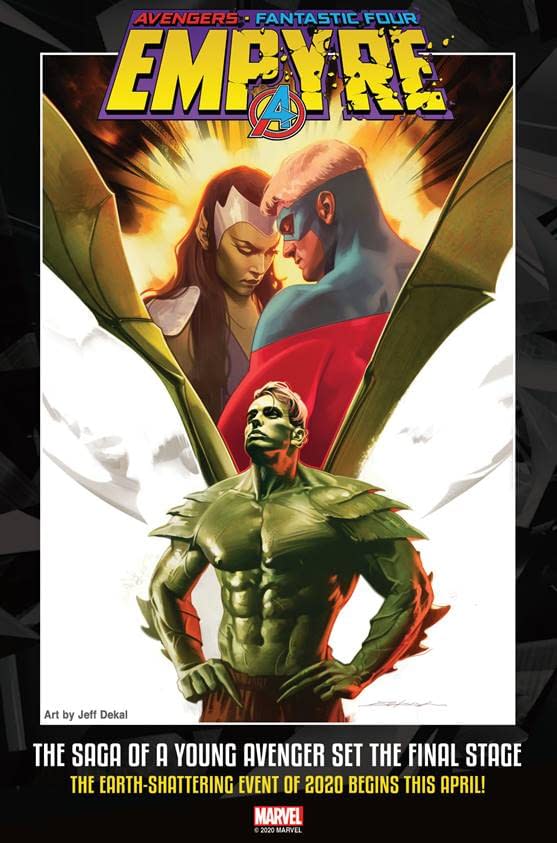 A CONFLICT MILLENNIA IN THE MAKING
The Kree-Skrull War was just the beginning…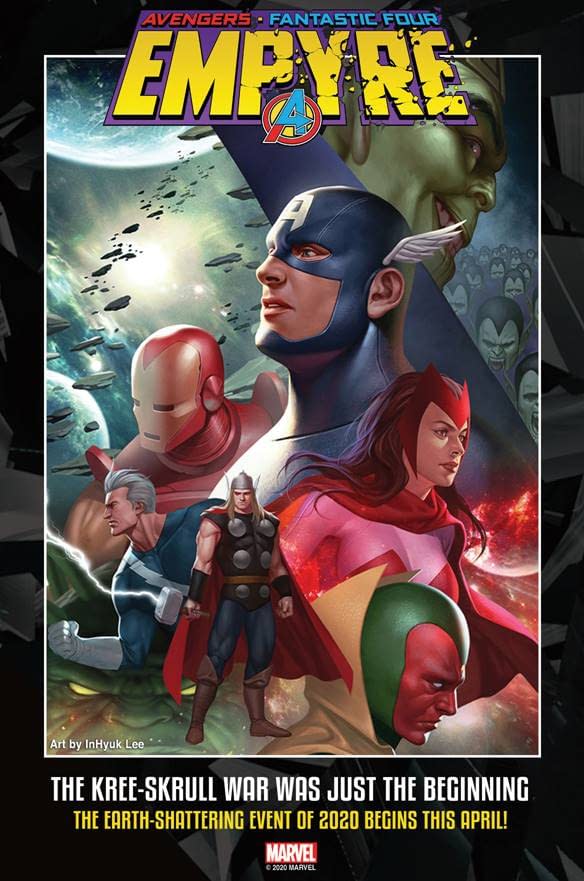 Looks like you all have a lot of reading to do.
Enjoyed this article? Share it!