Kurt Busiek and Alex Ross to Create New X-Men Marvels Comic for 25th Anniversary
David Pierce and Brian Lake are reporting for Bleeding Cool from the Diamond Retailer Breakfast being held in Chicago right now, just before the C2E2 convention from ReedPOP kicks off. And there are statistics, announcements and analysis aplenty.
Including the news that Kurt Busiek and Alex Ross are reuniting to create a brand new Marvels story for the comic's 25th Anniversary. The comic is already getting a number of reprints and promotional specuals this year, looks like it now has another one.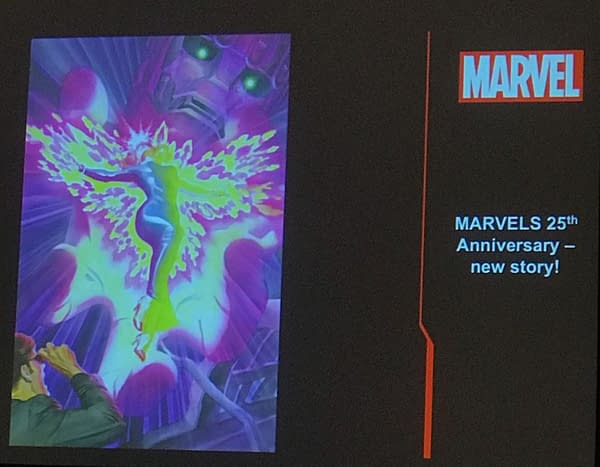 A one-shot title, it is intended as anextension of the original Marvels series, and as such, all future Marvels collections will include it. And the story will focus on the X-Men.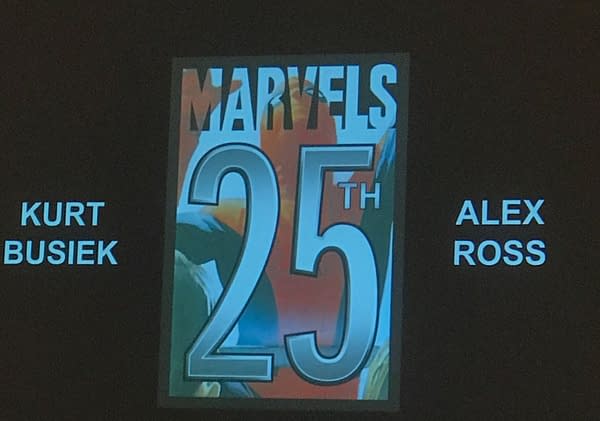 More, much more, spilling out, Keep an eye on Bleeding Cool today…