Bleeding Cool has been looking at the legal trademark fights that Marvel Comics has been going through to defend their Wakanda trademark, after the success of the Black Panther movie.
We looked at the blockchain digital currency Wacoinda, which has now abandoned its claim to the trademark. Marvel is asking the courts to revoke the claim that Wakandan Wine Fest was being registered as a trademark as 'fair use', while T'Challa Beer has abandoned its attempt to trademark.
Other abandoned, suspended or refused trademark attempts include Wakanda Realty Group, Republic Of Wakanda Row W, Wakanda Kon, Wakana Technology Initiative, Wakanda Coffee, Made In Wakanda, and Crown Of Wakanda.
Well, the latest is for Wakanda Tea, registered by Atlantis Mega Media for 'tea; tea bags; tea for infusions; tea pods; tea-based beverages; green tea; instant tea; matcha; mixes for making tea; mixes in the nature of concentrates, syrups or powders used in the preparation of tea-based beverages; rooibos tea; tea-based iced beverages; ginger tea; kombucha tea; herbal tea; sauces; coffee; coffee-based beverages; instant coffee; cocoa; dry tea powder; cookies; biscuits; bread; cakes; pastry and confectionery made of sugar.'
Marvel is specifically contesting every single one of those categories.
Unless a resolution can be found or the case abandoned, the court dates for Wakanda Tea will be at the end of the year, with a decision made in 2020.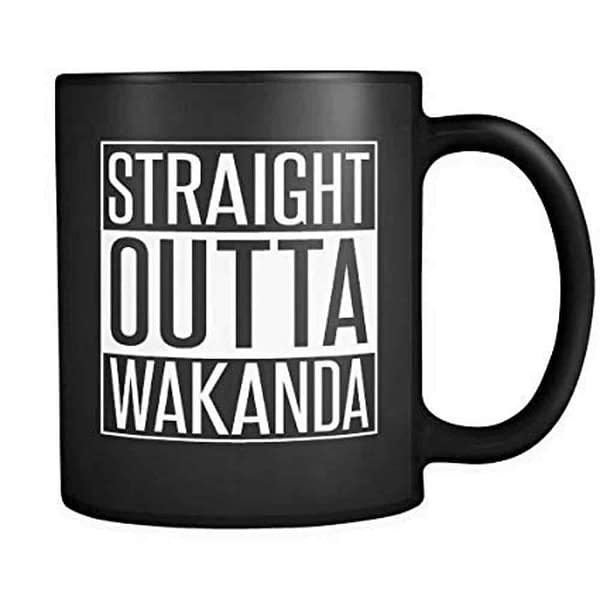 Enjoyed this article? Share it!