Marvel has released a lot of super-mega-crossover events over the years, and every single one has rocked the Marvel Comics universe to its foundation, leaving nothing ever the same again. But this Summer, Marvel may be embarking on their most ambitious universe-shattering event when they crossover into the world of cookbooks with Marvel Eat the Universe: The Official Cookbook.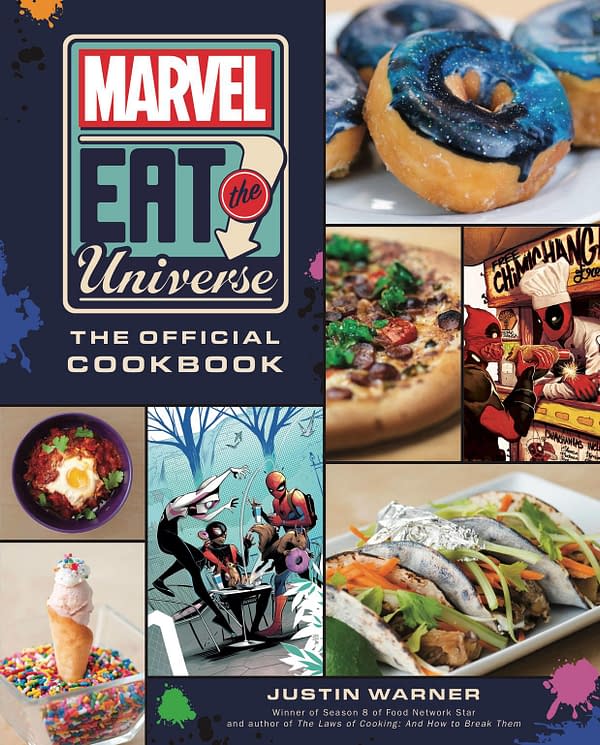 No, it's not Galactus's plan for munching down on planets. It's a cookbook based on the Marvel podcast of the same name, featuring recipes by its host, Chef Justin Warner.
This ultimate compendium of recipes will feature dishes that span a variety of skill levels, including Storm's Tournedos, Dazzler's Glittering Pizza Bagels, Green Goblin Pumpkin Bombs, and more. With sixty recipes inspired by Marvel Comics' rich history, Marvel Eat the Universe: The Official Cookbook offers something delicious for fans from every corner of the multiverse.
And if you can't wait for the cookbook to be released this July, Marvel has revealed two recipes you can make right now. One, a fried chicken and egg dish that celebrates the relationship between Jean Grey and Cable by eating a chicken along with one of its eggs, which is kind of gross now that they've called attention to it…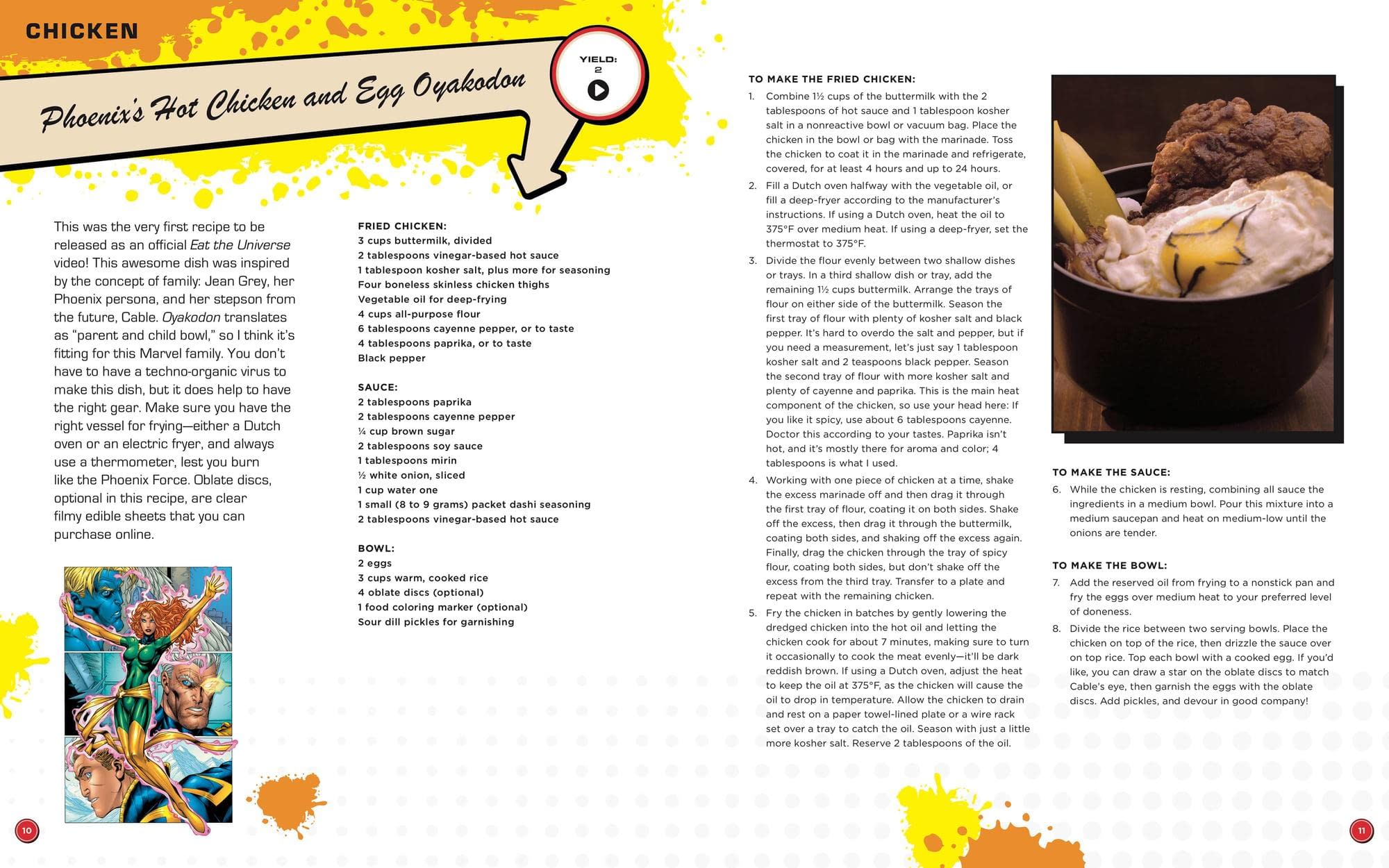 …And the other donuts inspired by Nova.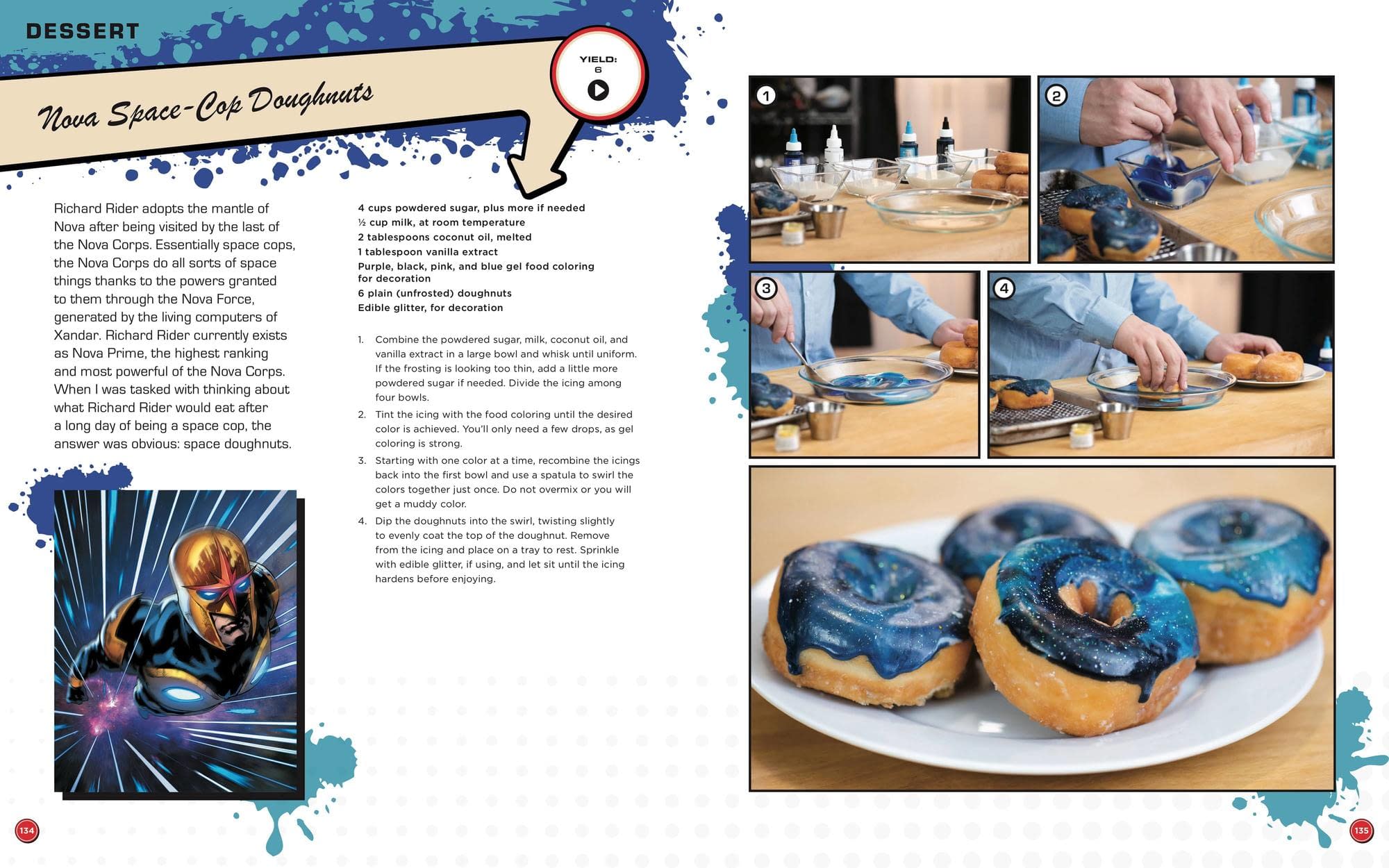 Will the cooking universe ever be the same after this book hits stores on July 28th? We doubt it.
Enjoyed this article? Share it!