Following the series of comic book one shots earlier this year and the debut of the Marvel Rising: Secret Warriors animated film in September, Marvel has announced a new 5-issue Marvel Rising mini-series by Nilah Magruder and Roberto Di Salvo to hit stores in March.
More info:
This March, a titanic team-up arrives in the form of an all-new adventure with the unbeatable duo of Kamala Khan and Doreen Green! But even heroes need a little help sometimes! Join Ms. Marvel and Squirrel Girl along with Spider-Man Miles Morales, Dante Pertuz (a.k.a. Inferno), America Chavez, and Daisy Johnson (a.k.a. Quake) for an all-new action packed adventure this March in MARVEL RISING #1!

Written by Dwayne McDuffie Award winning writer Nilah Magruder, best known for her web comic M.F.K. and Marvel's A Year of Marvels, and featuring art by Roberto Di Salvo (Marvel Zombies, Marvel Adventures Spider-Man) with covers by rising star Audrey Mok (Josie and the Pussycats, Archie), the brand new story follows Kamala and Doreen as they attempt to stop sorceress Morgan le Fay from turning New Jersey…into New Camelot! Don't miss the return of the team-up that Comicbook.com has called "a charming adventure full of humor, inspired battles, and delightful visuals" – a team-up that has captured the hearts of comic readers around the world, and one that is now returning for an all-new Marvel Universe adventure!
The first issue hits stores in March.
MARVEL RISING #1 (of 5)
Written by NILAH MAGRUDER
Art by ROBERTO DI SALVO
Cover by AUDRY MOK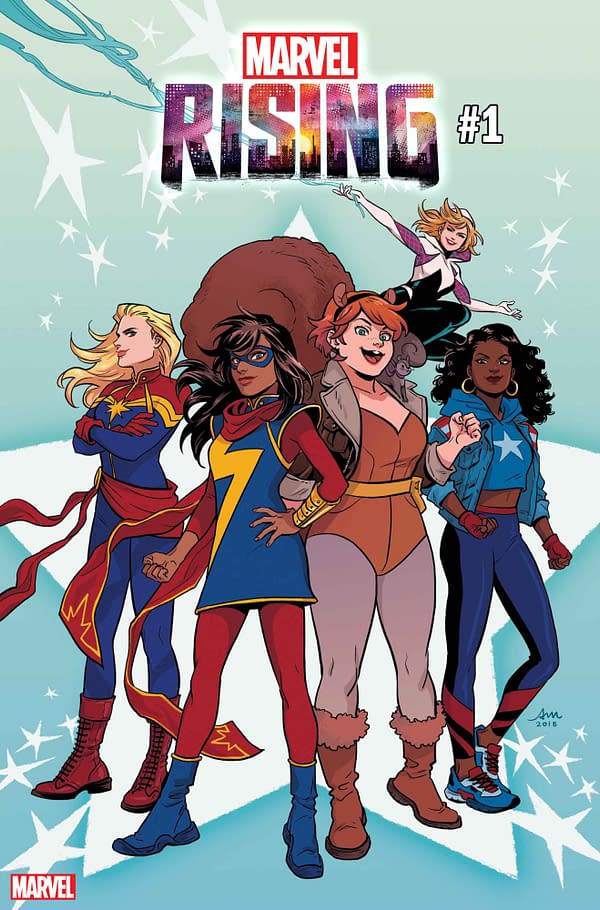 Enjoyed this article? Share it!