In other Marvel printing news, Marvel Comics are taking Star Wars #3 back for a second printing, while Star Wars: The Rise Of Kylo Ren #1 goes to an impressive fourth printing – may the fourth be with you?
Marvel Comics is also sending Thor #2 back for a third printing, and both Amazing Spider-Man #40 and The Magnificent Ms Marvel #13 for second printings, all for the 8th of April. They are also putting Captain America By Ta-Nehisi Coates HC Vol 1 and the Wolverine Omnibus Vol 1 back to new printings as well.
No covers for any of these yet but we do have one from Marvel from last week…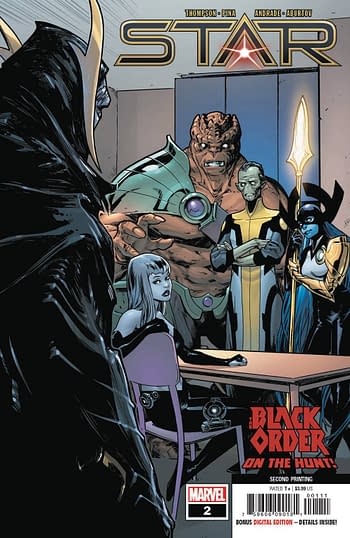 Enjoyed this article? Share it!