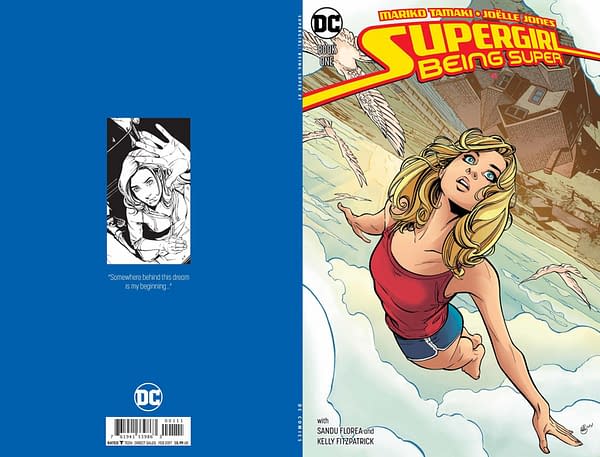 The legend of Supergirl is that of a young woman who left Kryptonian society and travelled to Earth, not as a Superbaby, but someone who already knew her world, before she had to adapt to another.
Not any more.
As significantly previewed in the Los Angeles Times, we get a look at Mariko Tamaki and Joelle Jones' Supergirl: Being Super, beginning publication this week. With the story of a Supergirl with no knowledge of her heritage at all. Tamali saying "I wanted to write a story about someone finding their way to their identity… I wanted Kara's connection to her past to evolve as the story went along, so I set it up that she had little to no conscious memory of it when we start."
Enjoyed this article? Share it!