The Joys of Yellow Journalism: Tim Sale Talks Keys To Success At Hartford Comic Con
By Shawn Perry
Although I was feeling a bit yellow at the time, partly because I was dressed in a banana suit, over the weekend I worked up the courage to approach one of my all-time favorite artists at Hartford Comic-Con, Tim Sale, and was very glad that I did because he opened up with me on a number of fascinating topics. Over the weekend I had the pleasure of meeting with a number of fascinating comic book artists and writers at Hartford Comic-Con. Getting to write about them is one of the many benefits of working with Bleeding Cool, which incidentally, is an opportunity I would strongly recommend to anyone looking for an outlet to express their passion as well as learn more about the industry.
As I discussed in my earlier coverage, I am consistently amazed by how open and approachable the creators are at cons and this weekend was no exception. There really is no other place where a fan can engage with world-renown artists while dressed-up as a banana. One could certainly try, but I suspect if a banana showed up to a movie premiere or a major press event asking to get a word with one of the stars they would probably get laughed at much less enjoy an engaging discussion with a legendary artist like Tim Sale (Daredevil: Yellow, Superman for All Seasons and Batman: The Long Halloween). Sale had completed an excellent panel where he discussed his experience working on NBC's Heroes as well as his long-time collaboration with Jeph Loeb. Since I was feeling a bit yellow at the time, at first I was embarrassed to approach one of my all-time favorite artists – but after a little coaxing from my friends I was sure glad I did because Sale opened up on a number of topics, including; what keeps him motivated as an artist.
Well I don't have story ideas, I don't have character ideas so it really does come down to the enjoyment of the blank page becoming something. It's about collaboration with a writer and finding the right one. It was luck to get with Jeph, I was very fortunate, but Jeph is pretty much not going to be writing comics anymore as I understand it so that's a new frontier for me. Darwyn Cooke may be someone I want to work with, speaking of the New Frontier. Personally, just getting the chance to meet someone who had a hand in making so many of the stories that have touched and inspired me over the years would have been enough, but Sale was very open and went on to discuss what he thinks his strengths are as an artist as well as what he seeks in a future collaborator.
I talk to writers now that things are winding down with Jeph and want to lay the ground work to find something new. I'm sure it will be creator-owned, possibly for image since they're on fire right now. But it's about telling a story and being inspired by it in the art and its not easy to find writers that want to tell stories that way. I like action okay but I think I'm better at quieter drama, mood and things like that…exaggeration for effect but also slower build up and then when the action happens it really happens. Darwyn [Cooke] I know can tell stories in many, many ways but there are other writers that can do that too. The important thing is to find somebody that enjoys working with me and that I enjoy working with and that we can bring out the best in each other.
Sale went on to share more about his future aspirations as well as what his favorite collaboration was with Loeb. You can watch the full interview below.
[youtube]https://www.youtube.com/watch?v=BZCXnaiDkWc[/youtube]
All in all, it took some courage to ask for his time, but once I did I found Sale to be a very friendly and engaging person. Moreover, it really made my weekend to talk an artist whose work I have admired for so many years. It is an experience I will remember for a long time and can happen for any banana with the courage to go for it at Comic Con.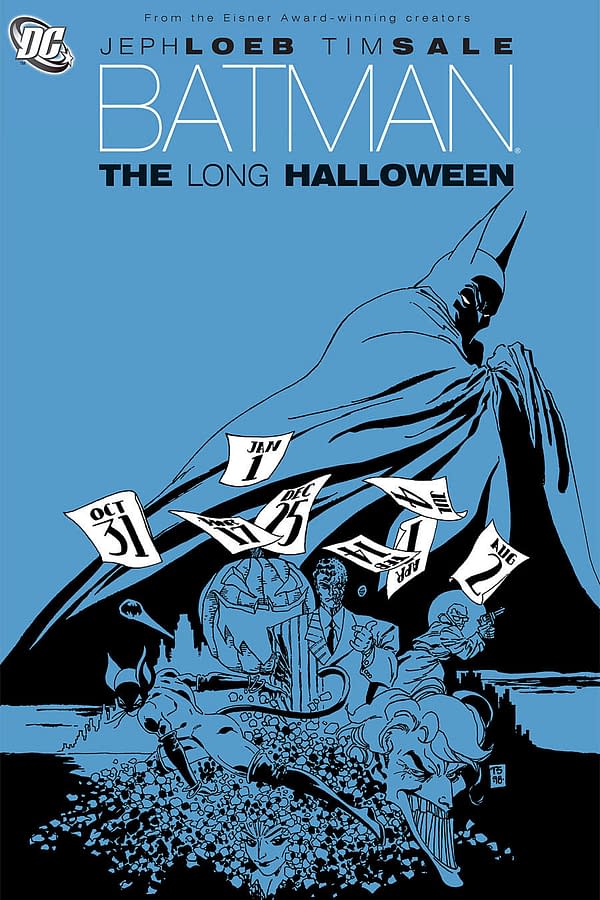 So to anyone out there who loves comics and is considering what I wrote here I implore you to buy a ticket to the next con and carpe diem…or better yet: Go Bananas!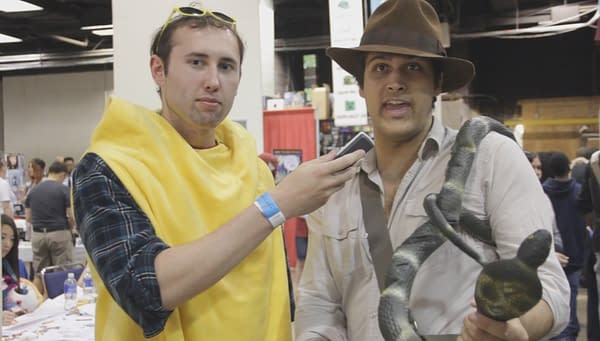 Shawn Perry is a comic book, television and film enthusiast striving to be here now. He currently resides in East Hartford, Connecticut. Tweet him @thesperry, follow his blog at http://shawnsthoughtsonstuff.blogspot.com/ and email him at Shawn.Perry88@gmail.com whenever you'd like.