Posted in: Recent Updates | Tagged:
---
The Mass Amazon Cancellation Rending Of Garments And Putting On Of Sackcloth
The internet is in mourning. People who had already received notices saying that their multiple orders of Omnibuses from Amazon had been reduced to one copy, and had shrugged it off, pleased at least that they got one copy at such a great price, are now discovering that their entire order have being removed. And their pain is tangible…
On Twitter we get:
slim: my Amazon order just got deleted with no emails at all. Lame.

jmstump: It appears Amazon didn't cancel my order, they just removed 9 other books from it and decided not to let me know. That seems wrong.

steampunkwilly Hey @amazon, you just cancel orders now without any notification? Awesome service!

colonelmarbles: I just got the email from Amazon.com "we've had to cancel your order. I realize this is disappointing news". goddamn right.

andydiggle: Still waiting to see if my Amazon Glitch Sale purchases slipped through the net…
The V:
O-Qua Tangin Wann: I just noticed I got the disappearing order with no notification, and a gift certificate I used towards paying for the books was refunded. This after I got an email yesterday or Sunday cancelling one of the two Invincible Iron Man HC's I ordered.

Al Kennedy: Same here. Oh well, it was a long shot.
The Bendis board:
Corey A. Got my cancellation e-mail. The thing that sucks is they canceled my pre order of Inferno Crossover too! Bastards!
Jason Hester: All of my books have disappeared from my order status menu. Oh well. It was fun while it lasted.
Jono: My order just disappeared, except for Bone which is already being processed. Which sucks since I got an email yesterday to tell me that they would honor the price on some of these for 1 copy (since I ordered multiple copies).

So here's my question, if I complain to them about this am I being a dick? I'm a little miffed that they scrapped the whole thing less than a day after telling me they would honor the prices, y'know? Why send that message at all? If they had emailed everyone and said "Sorry, we can't honor these" I would totally understand, but why get people's hopes up? It's almost like at the last minute someone saw the final tally of how much money they would lose and said "Fuck that!, cancel EVERYTHING!".
Millarworld:
Bruce Gray: Balls! My order has disappeared into the ether as well. Balls and double balls! Not a happy bunny…
Robert B: They canceled my order. No big deal really. However, they left one book in my order (one that wasn't heavily discounted), and slapped $4 of shipping on to the order since my total didn't qualify for free shipping anymore. Which was a pretty crappy thing to do, in my opinion. I don't really care about missing out on the books but this whole event hasn't endeared me much to Amazon.
John "Chew" Layman: My order simply disappeared from my "oustanding orders" box. No email. Oh well. Looked too good to be true, and was.
ComicBloc:
Matt Olsen: Yeah, I haven't gotten an email, but I checked my account and the order was completely gone. Bummer!
hoyatables: Actually, they are now cancelling orders even if you only ordered one copy. I received an email early this morning informing me that my order would be cancelled because they don't have any in stock and don't know if they'll ever get enough in stock to fulfill the order. Drat.

yodazone: They removed one of the 2 books I ordered without sending me any cancellation emails so I called in and they said they would "honor" shipping one book but canceled the other because of their "pricing error."

I tried to get the other book re-instated but they said they couldn't do it and they gave me a $15 promo credit for the hassle. I'll just use that credit on the book they canceled and get the other book at roughly the same "glitch weekend" price.
Marvel Masterworks Fansite
leites: My whole Omnibus order just vanished – no notification from Amazon, it's as if I never placed the order in the first place.
Vicious49: There we go. Finally some activity on my account. Still haven't gotten any emails from Amazon but the order that had Wolverine, Iron Man, and Hulk has disappeared. The order with the Ultimates is still showing as 'shipping soon'. Even if I get just that 1 book, I'll be happy as that's the only one I really wanted just so I can read that storyline for cheap.
girny777: My order just disappeared. Oh well.
Bleeding Cool:
NinjaZilla: I actually ordered some other stuff in some of those orders- now that they canceled the omnibuses they want to charge me for shipping because the books dont meet the 1500 minimum, but they wont let me cancel or combine those orders either. So not only am i not getting omnibuses, they are trying to get more money out of me from shipping.

Captain [insert country]: while i do think they have every right to cancel the books it's rly poor customer service to do that without sending an email.

Union Jim: I totally agree. I was expecting for it to get cancelled but to not send an e-mail or anything is bad customer service. My account section of Amazon doesn't even have any note of me ever ordering them, just says "No orders or transactions". Rude bastards.
pappypoopy: DO NOT GIVE UP! I received the same email this morning from Amazon stating that they had sold out of all the books, and that I was not going to get anything. So I emailed customer service and complained that I had already been notified that I would be getting one each of the books I ordered, and that they couldn't be out of everything since some of the items are currently in stock on their site. I received a reply stating that they would honor the $14.99 price for the five books that I ordered, and give me free 2-day shipping. They warned me that two of the items are actually out of stock (Invincible Slipcase and Madman Gargantua), but it appears as if I will be getting The Boys Definitive 2 for $14.99 and the 30 Days of Night Slipcase for $14.99 as well.

I wish I was going to get everything, but I'll get something.
And yes, while many did seem to know this was too good to be true, the reduced-to-one-item emails did give people hope… which has been cruelly snatched away. This is the standard response being given to those who complain that they were told they were getting at least one Omnibus…
Hello,

I'm very sorry that this has been a disappointing experience for you. We regret the error that resulted in an incorrect price being displayed for the items you have ordered. Unfortunately, in this case we were unable to honor the incorrect price, and your order was canceled. You weren't charged for this order. Once an order is canceled, it will no longer appear in your order history. One of our aims at Amazon.com is to provide a convenient and efficient service; in this case, we haven't met that standard.

I'm truly sorry, and I hope you'll give us another chance in the future.

We hope to see you again soon.
And it does seem odd that some items, cancelled with the excuse that Amazon had sold out, are still listed as in stock, but one can probably puit that down to an error with the email template and script.
One thoery I've had expressed to me was that an attempt to fix the listing for X-Men: Nation X HC which seemed remarkably low on many Amazon sites backfired horrifically. Certainly I understand there are meetings taking place. I did get one email last night from someone purporting to work at Amazon saying "you do realise that Bleeding Cool was a bullet point on a meeting agenda today, don't you?" so there is clearly a lot being talked over.
I can also confirm that, while many items shipped from Amazon Associate links that people followed on Bleeding Cool, as of midnight last night, not one of them was a Marvel Omnibus, the Complete Invincible or the Madman Garguanta volumes. A few Criminal Deluxes made it through though. I'll update you again some time tomorrow…
It's strange to watch the Amazon Top 100 list as the erroneous sale statistics start to slip away and reality returns… if was fun while it lasted. A bit like living in France.
---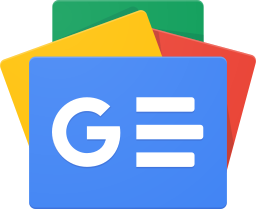 Stay up-to-date and support the site by following Bleeding Cool on Google News today!