OriginWatch: Mike Meyer, the disabled gentleman who had his Superman comics conned out of him, before the thief was caught, has visited Jerry Siegel's home where Superman was first conceived.
"I feel like I'm connected with Siegel and Shuster, a piece of history was created here," Meyer said, looking around the living room of 10622 Kimberley Ave. He walked to an old desk in Jerry Siegel's bedroom on the second floor and timidly asked, "Can I sit here?"
RightWatch: Big Hollywood weighs un on Frank Miller
"The comic industry can lay claim to being part of the left-leaning mainstream media.

"Once a bastion of patriotism, personified by Marvel's Captain America, comics now reveal a leftist agenda by having the Tea Party as villains worthy of Captain America's hurled shield. So it is refreshing when one of their own breaks ranks."
HuffWatch: When is a graphic novel not a graphic novel? When it's a comic.
"The opening credits of The Walking Dead on AMC read, "Based upon the graphic novel series by…" The Walking Dead comes out as a monthly comic book series. As in single issue. It's a comic book, sure it's an long ongoing story, but they aren't graphic novels."
VoteWatch: Idolized from Aspen continues their voting on costume and character designs… here's the next two for you to vote on…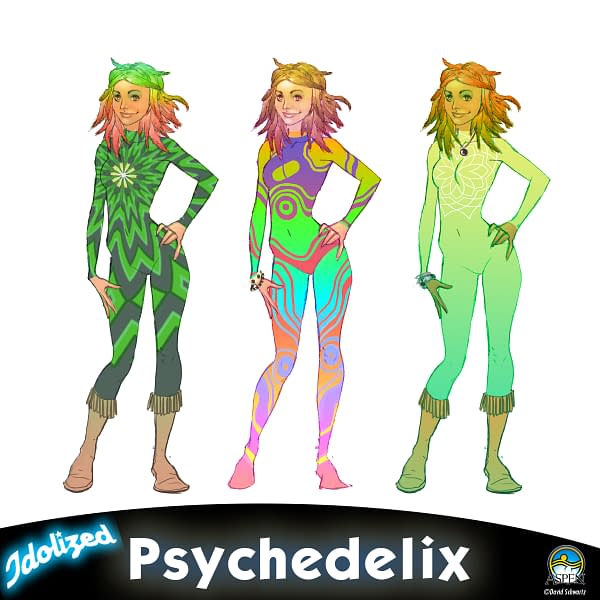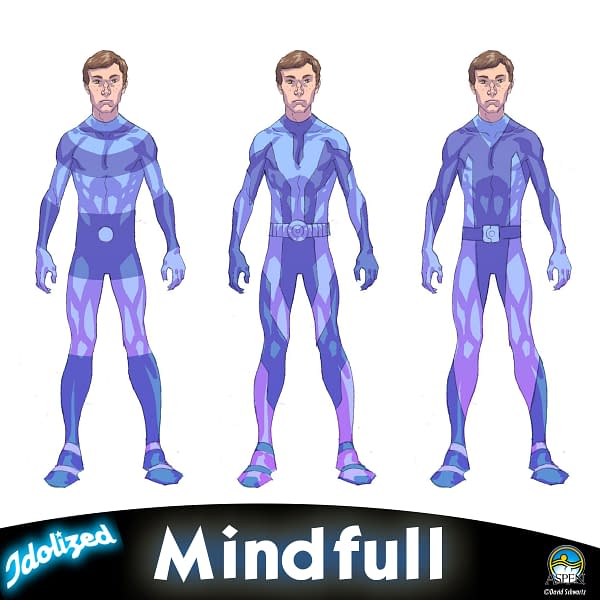 And here is how the successful team is looking so far.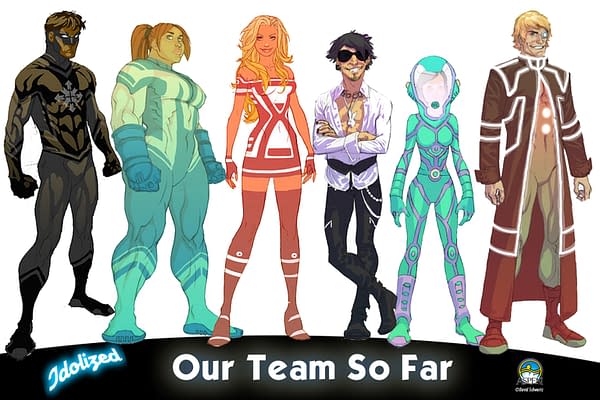 DeviceWatch: Kindle Or Nook?
"Both tablets are a great size / weight for reading, and while their built-in readers aren't quite perfect yet, the hardware and price points coupled with Comixology's sequential art-tailored app and stocked market will make both of these killer devices for comics fans looking to ditch the single issues. As far as deciding between the two readers, that will likely come down to price (the Nook Tablet is $50 more), hardware (the Nook is a bit more souped up in a number of respects) and, most importantly, where you stand on the Marvel (Nook) / DC (Kindle) divide."
This is Computo the Comic Link Conqueror speaking. I come for your women. But for now I merely collate comic-related bits and pieces online. One day I will rule. Until that day, read on.
They say I am a work in progress. The fools.
DC Universe: The Source » Blog Archive » SUPERMAN Group Solicits
The breakneck pace of Grant Morrison's run on ACTION COMICS continues as the Superman of the present day must team up with suspiciously different versions of the Legion of Super-Heroes to save the jeans-wearing Superman of five years ago! Whose hand is that on the cover? Why, the leader of the Anti-Superman Army, of course!
Plus, a backup by Sholly Fisch and ChrisCross that spins directly out of the lead story!
This issue is also offered as a special combo pack edition, polybagged with a redemption code for a digital download of the issue.
Womanthology: Womanthology Book Preview!
So here it is! After so much hard work from everyone involved, and so many challenges and triumphs, here we have a Preview of some pages from the Womanthology book!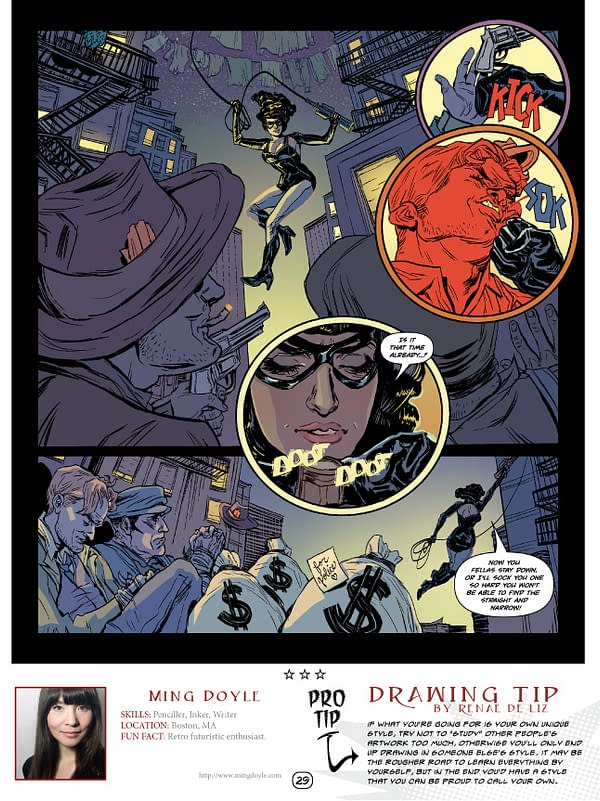 DC Universe: The Source » Blog Archive » GREEN LANTERN Group Solicits
With the tumultuous battle for Korugar past them, Sinestro and Hal are left at a crossroads. They must pick up the pieces of their lives. The question is, will they do it alone…or together?
DC Universe: The Source » Blog Archive » YOUNG JUSTICE Group Solicits
In the aftermath of their battle with Superboy, the Teen Titans make a horrifying discovery: Kid Flash has been knocked out of synch! If they are going to save their teammate, the badly beaten and battered teens need to sneak into the New York branch of S.T.A.R. Labs – which means that this issue guest-stars none other than Virgil Hawkins, a.k.a. Static! But if the team was hoping to use the lab for some downtime, they are going to be disappointed, because now they must battle a new, young team of supervillains known only as 2.0! All this and the debut of Kid Flash's new costume!
DC Universe: The Source » Blog Archive » THE DARK Group Solicits
Enchantress has been subdued, but this team of misfits hardly knows how to celebrate when each is still wrestling with their own demons. While Zatanna and Constantine try to decide on their next steps, Deadman deals with his loss, and Shade the Changing Man tries to bring Mindwarp back from the edge of sanity – but at what cost?
DC Universe: The Source » Blog Archive » JUSTICE LEAGUE Group Solicits
The Justice League is united at last against Darkseid! The awesome consequences of this high-stakes battle will resonate within the series for years to come! Geoff Johns and Jim Lee end their historic first arc with a bang!
This issue is also offered as a special combo pack edition, polybagged with a redemption code for a digital download of the issue.
DC Universe: The Source » Blog Archive » THE EDGE Group Solicits
What lurks within the Stormwatch space station? As the origin of their alien HQ is revealed, what's left of the decimated Stormwatch roster regroups and a new team is formed! Apollo, Midnighter, Martian Manhunter…who's in, who's out and who's the new team leader? Note: The catastrophic events of this issue – especially the secret of Stormwatch HQ – will be felt in upcoming issues of GRIFTER and VOODOO!
DC Universe: The Source » Blog Archive » DC COMICS LAUNCHES BATMAN BEYOND UNLIMITED
Beginning in February 2012, DC Comics will be launching BATMAN BEYOND UNLIMITED, a monthly print periodical which will collect chapters from various digital-first series. Releasing weekly, JUSTICE LEAGUE BEYOND and BATMAN BEYOND will come out as individual chapters prior to (and in conjunction with) the collected, 48-page monthly BATMAN BEYOND UNLIMITED print edition.
DC Universe: The Source » Blog Archive » BATMAN Group Solicits
Trapped far beneath Gotham City and hunted by the Talon – the Court of Owls' unstoppable killer – Batman lies bleeding and broken. With no way out and no one to help, is this the end for The Dark Knight?
Sneak Peek: Amazing Spider-Man #676 | Spider-Man | Comic News | News | Marvel.com
Hot off Spider-Island, Dan Slott and Humberto Ramos are back and they're bringing with them…the Sinister Six! That's right, in your first look at AMAZING SPIDER-MAN #676, the world's greatest super hero swings right back into action against some of his biggest threats. With no time to rest (typical), can Spider-Man find it in him to take on not one, but six villains (…wait is that M.O.D.O.K. too?) out to get him? With Doctor Octopus leading the charge, will 2012 bring about the end of Peter Parker?
Enjoyed this article? Share it!