Rockhead's Comics & Games of Kenosha, Wisconsin, will be closing after 47 years – unless they find someone willing to buy the business..
Current owner Levi Schneiderwent told local paper Kenosha News that he is selling the store's games and comics at a discount and is expected to close the business as soon as the inventory is exhausted and the building that is owned by his brother, Allen Schneiderwent is sold. Store manager Jesse Calhoun said there are more than 65,000 comics in the inventory and the store is currently only open Fridays, Saturdays and Sundays. The building is currently listed online for $379,000.
"What happened to us is like what happened to other types of brick-and-mortar stores," Schneiderwent said. "It's also the same as what's happening to the newspaper business. People are turning to digital. The younger people aren't looking to own. They read the comic online." Schiderwent has owned the company for the past two years and his brother Allen previously owned the company.
Calhoun told Bleeding Cool that "unless someone buys the business, we are closing" but as to the reasons for the closure, that was not his place to say.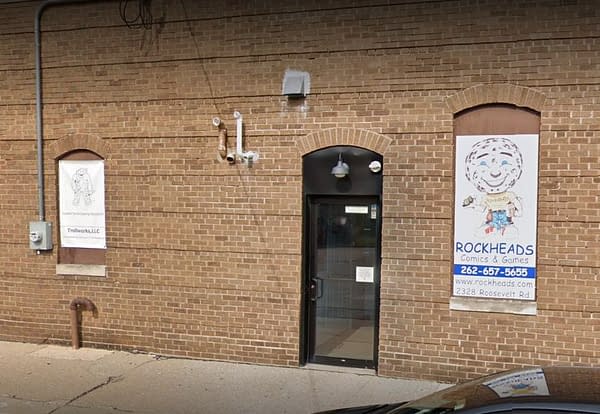 Bleeding Cool tries to mark the passing of comics stores as well as their opening. Existing fanbases are likely to make the former more well known, but please let us know if a comic store is opening or closing in your neighbourhood. Just e-mail richjohnston@bleedingcool.com.
Enjoyed this article? Share it!