The School for Extraterrestrial Girls is a new series of graphic novels by Princeless creator and Unstoppable Wasp writer Jeremy Whitely and Yellow Peril creator and Erfworld co-creator Jamie Noguchi, beginning publication with Book 1 in August 2020. An alien Harry Potter? Let's see… Here's the solicitation…
Tara Smith's parents are super strict with all their rules and routines, and Tara is a dutiful daughter. Rule #1: No friends her own age. Rule #2: keep her bracelet on, or else. But when she breaks her routine―and then loses her bracelet―she's in trouble. She has no idea the bracelet dampens her powers and keeps her looking like everyone else. Or that she wasn't from Earth in the first place. Now outed as an extraterrestrial after wielding fire and losing her humanoid form, Tara is captured by the government. She's given two options: get shipped far away where she won't be a danger to anyone or stay on Earth and join a school for other extraterrestrial girls like her. Simple choice, really. Things at the school aren't easy―especially for the girl whose only friends were textbooks. But Tara's goal to learn how to control her powers is soon sidelined by the discovery that the people she's called Mom and Dad all these years aren't her parents. With her not-parents still out there, Tara must rely on others for the first time to figure out who she really is before she's kidnapped a second time.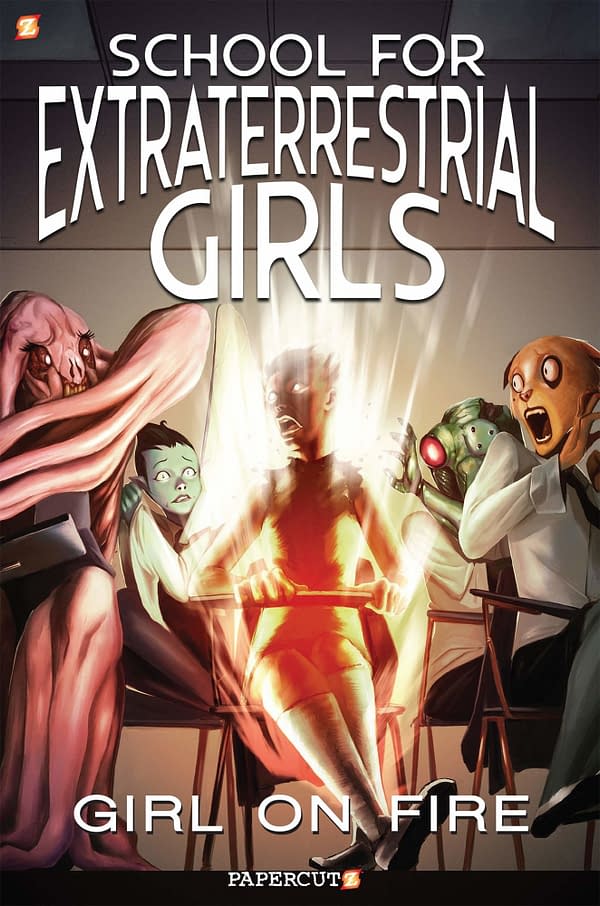 Enjoyed this article? Share it!