Shia LaBeouf Even Stole His Apology For Stealing Dan Clowes' Work So, Shia LaBeouf totally ripped off a Dan Clowes for a short film of his. Like, totally.
So he apologised on Twitter. Kind of.
"Copying isn't particularly creative work. Being inspired by someone else's idea to produce something new and different IS creative work. In my excitement and naiveté as an amateur filmmaker, I got lost in the creative process and neglected to follow proper accreditation. I'm embarrassed that I failed to credit @danielclowes for his original graphic novella Justin M. Damiano, which served as my inspiration. I was truly moved by his piece of work & I knew that it would make a poignant & relevant short. I apologize to all who assumed I wrote it. I deeply regret the manner in which these events have unfolded and want @danielclowes to know that I have a great respect for his work. I fucked up."
The thing is, it's not about accreditation. It's about asking permission from a writer to adapt the work that they own, if indeed they would even want it to be used, and then agreeing payment or compensation. Films like Transformers and Indiana Jones And The Kingdom Of The Crystal Skull may not have been very good, but at least the writers got paid, and they knew their words might end up in the film, Shia. This isn't about credits, this is about asking permission first. And then paying. This was not a mistake, you didn't accidentally slip and fall on the comic in question, it was a deliberate act.
But his tweeted apology? Just like his apology to Alec Baldwin, he ripped that off too. From Yahoo Answers, when answering the question "Why did Picasso say "good artists copy but great artists steal" four years ago, user Lili wrote:
Merely copying isn't particularly creative work, though it's useful as training and practice. Being inspired by someone else's idea to produce something new and different IS creative work, and it may even revolutionalize the "stolen" concept.
Anyone fancy arranging an intervention for Shia? Seriously?
---
---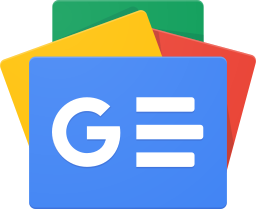 Stay up-to-date and support the site by following Bleeding Cool on Google News today!