Cosmic Ghost Rider is one of those characters that really makes you think, raising a lot of questions. Such as: who asked for there to be a Deadpool in Space, except he's actually a Ghost Rider, but actually also The Punisher? We're not sure whether those sorts of questions will be answered in Revenge of the Cosmic Ghost Rider #2, in stores from Marvel Comics next week by Dennis "Hallum" Hopeless and Scott Hepburn, but we've got a preview for you either way.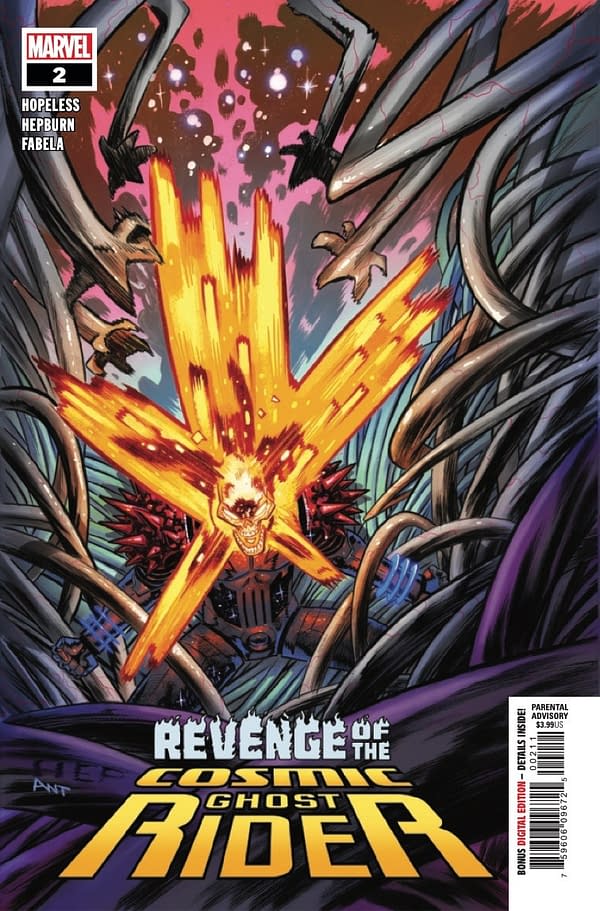 In that preview, we find the titular Cosmic Ghost Rider engaging in one of his usual killing sprees.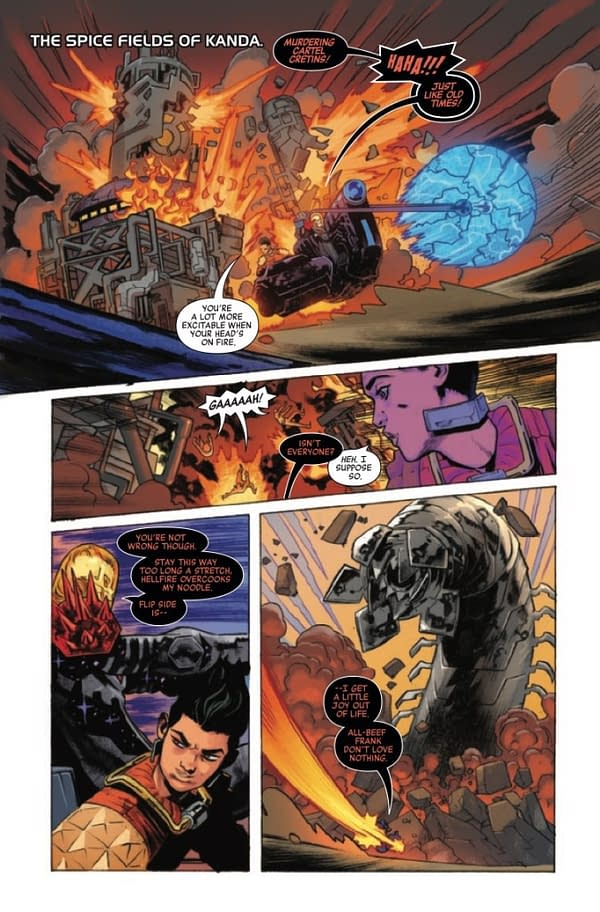 But what's good for the gander is not good for the goose, as Frank instructs his young companion, Cammi, against killing.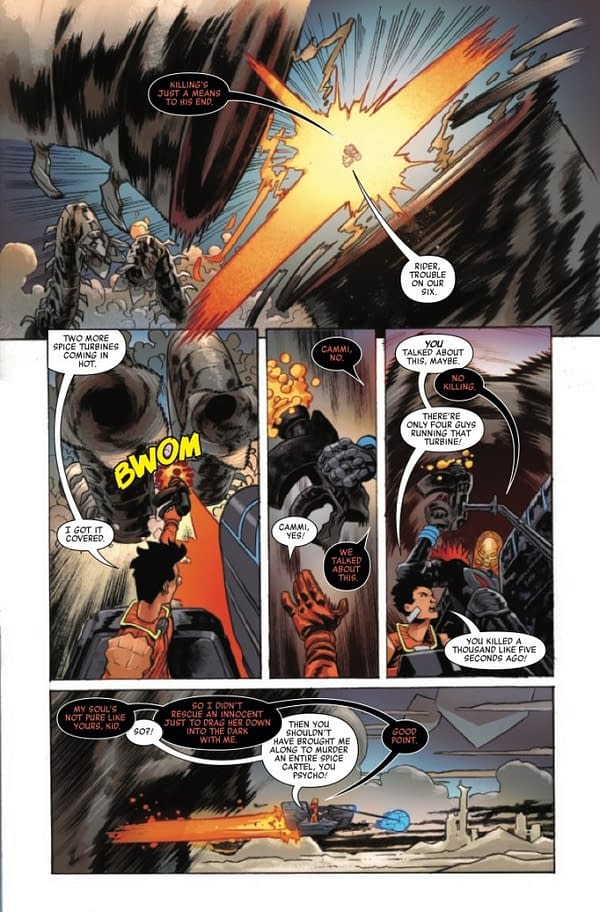 It's a moral quandary for sure, but a philosopher like Deadp— er, Cosmic Ghost Rider knows exactly how to solve it.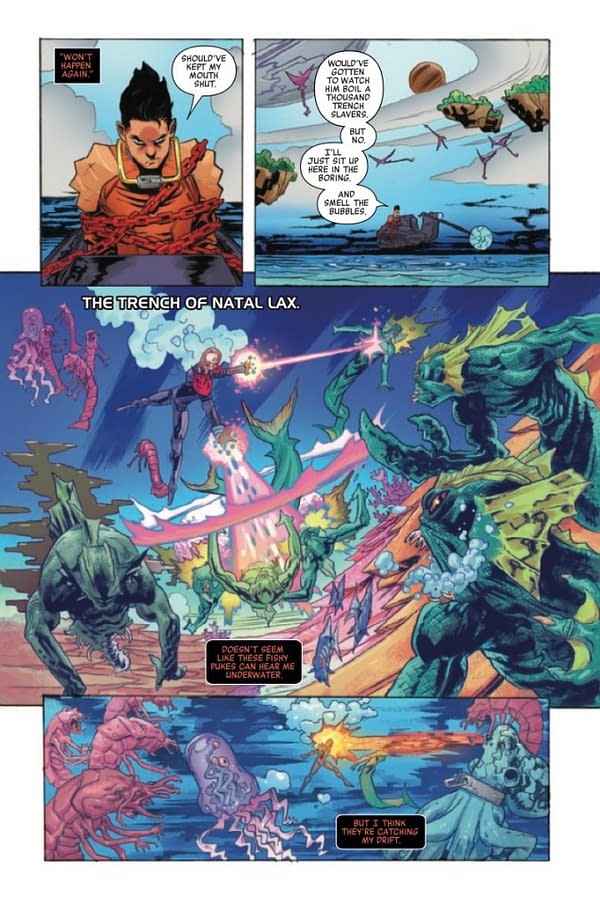 And now, he can murder in peace.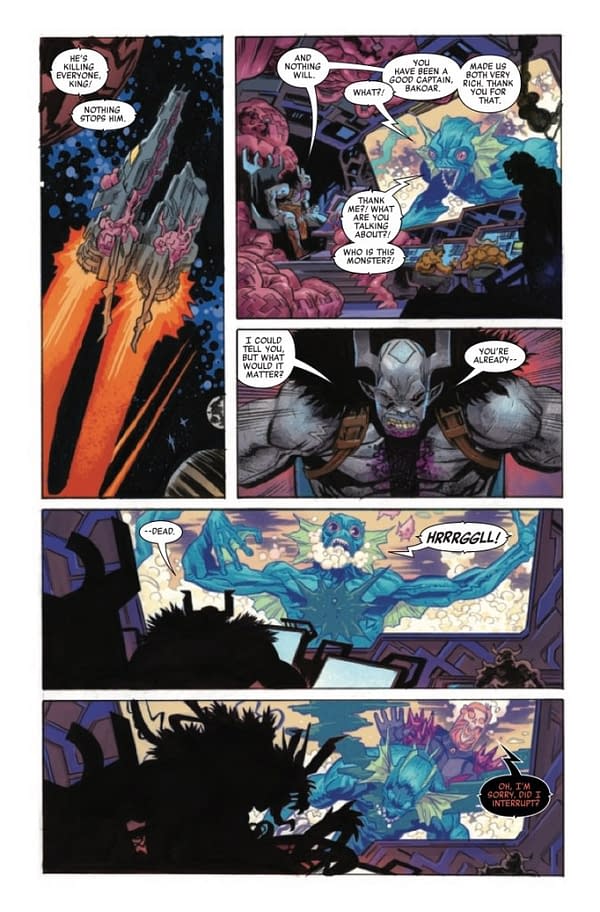 Revenge of the Cosmic Ghost Rider #2 hits stores on Wednesday.
REVENGE OF COSMIC GHOST RIDER #2 (OF 5)
NOV190764
(W) Dennis "Hopeless" Hallum (A/CA) Scott Hepburn
Cosmic Ghost Rider is ready to burn a fiery swathe across the cosmos-but he's picked up a rogue earth hitchhiker along the way!
Will Cammi's presence become Rider's own form of penance, or will her thirst for vengeance just add fuel to the flames?
Don't miss out as these two rebels' paths converge as they embark on a two-person crusade against one of the biggest crime syndicates in the cosmos!
Parental Advisory
In Shops: Jan 15, 2020
SRP: $3.99
Enjoyed this article? Share it!