Welcome to Thank FOC It's Friday, a semi-weekly mailing list, similar to The Daily LITG, but (mostly) every Friday and planned to coincide and cover the demands of Final Order Cut Off. The date when retailers have a last chance to amend their advance orders for comic books without penalty. A final chance for publishers to promote books while orders can still be added. And a time for credits to be amends, new covers to be revealed and a final push given. This is an attempt to sift through them all and find the most relevant items.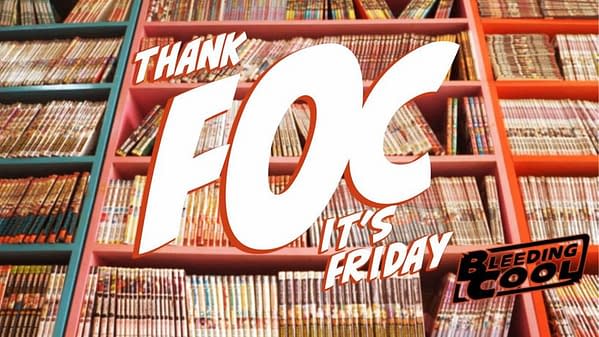 And now it seems that Diamond Comic Distributors has decided to join in. Well, imitation is the greatest form of flattery. You can sign up here or with the form at the bottom.
So what's FOC'ing today?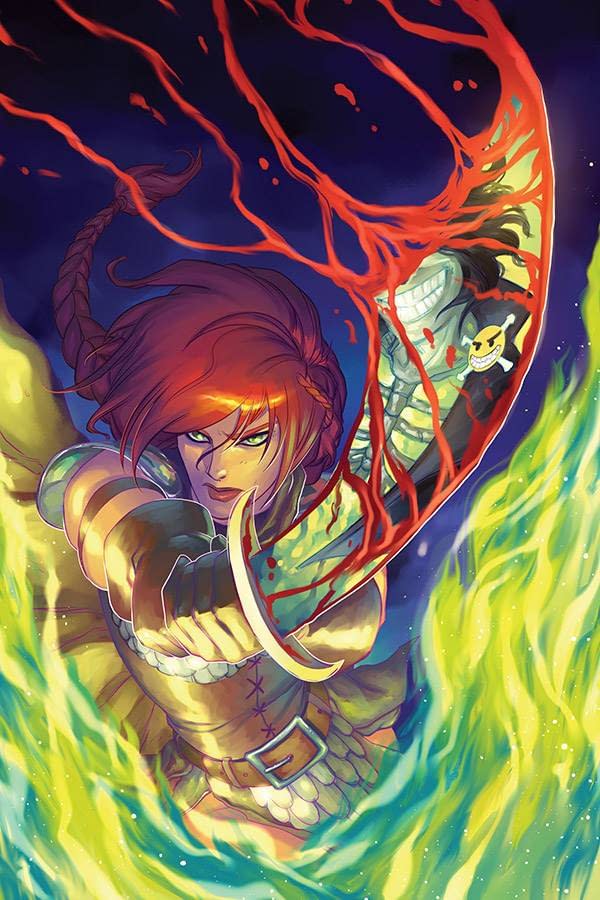 How did Bang #1 do? Doubt there are any copies left on your shelves. Well, Bang #2 is up this weekend. How well-timed. Will a second print for Bang #1 be along soon?
X-Ray Robot #1 by the Allreds is launching from Dark Horse.
Starship Down #1 by Justin Giampaoli and Andrea Mutti is also launching from Dark Horse. Big Dark Horse FOC week…
Batman #91 will have Punchline in it… but not as much as #94 will.
Talking of which, Hell Arisen concludes with #4…
How did DCeased: Unkillables #1 do? #2 is up.
DC Comics' FCBD titles are up for FOC. Generation Zero: Gods Among Us will be massive.
Philip Tan joins Spawn with #306 – and a brand new character.
How is Iron Man 2020 doing? Iron Age 2020 #1 is up as is Machine Man 2020 #2.
Outlawed #1 is launching from Marvel, spinning out of Incoming and setting up Champions.
Spider-Woman #1 is launching again from Marvel, courtesy of Karla Pacheco and Pere Perez.
Four launch AWA comics are all up for FOC, Archangel 8, Red Border, Hotell and Resistance, all because AWA has increased the discount rate to retailers. Will you miss out on a new JMS and Deodato title in Resistance?
Alienated #2 is up – how was #1? Oh also a 3rd printing of #1 which should answer that question.
Wicked Things #1 is Boom's latest launch. Will retailers order enugh this time?
Boom FOC covers for Alienated #2, Firefly #15, Heartbeat #5, Red Mother #4, Something Is Killing The Children #6, Wicked Things #1 and Power Rangers/TMNT #4, – but no one has revealed what they are yet.
Multiple Dynamite FOC covers for Red Sonja Age Of Chaos #3 and Vampirella #9. A number by Meghan Hetrick, above and below. Talking of whom…
Artemis & Assassin by Stephanie Phillips and Meghan Hetrick is launching from AfterShock Comics.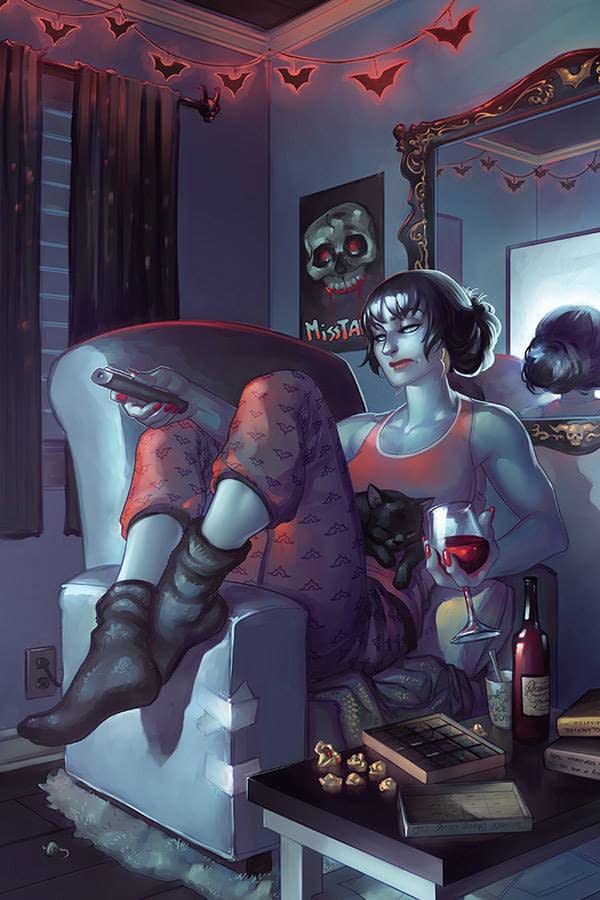 Any more for any more?
What's on your FOC?
Sign up below and we'll see what Thank FOC It's Friday brings next week… on time possibly.
Enjoyed this article? Share it!