Take the cover to Unity #1, out from Valiant, November 19th.
Use your smart phone to read the QR code. Rest the phone on the cover and let it play the video. And you have an animated cover in the 8 But Arcade style, lasting over two minutes.
Or, you know, just play it on YouTube now…
[youtube]http://www.youtube.com/watch?v=q798YvcTBik[/youtube]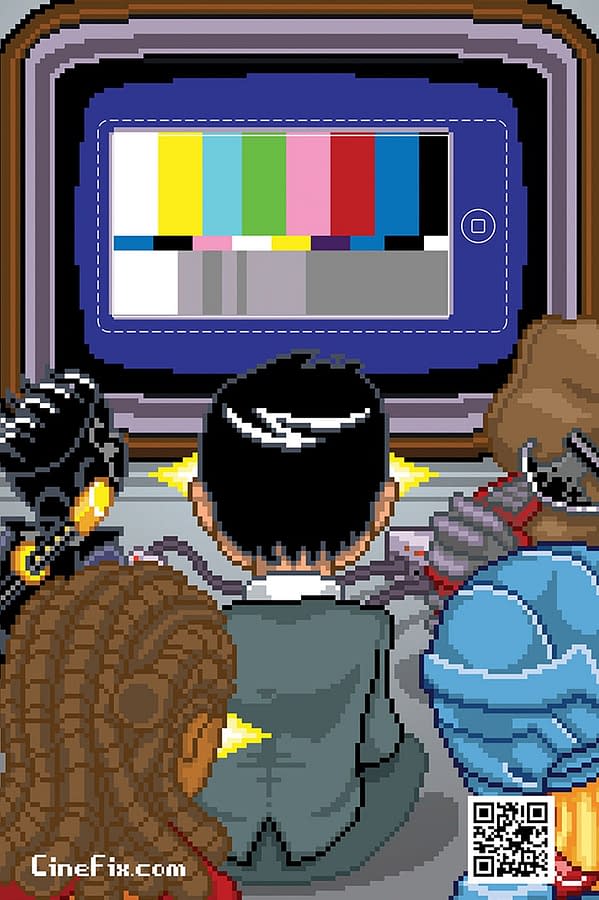 Enjoyed this article? Share it!