They say third time's the charm, and we're hoping they're right. Whoever "they" are.
My name is Jordaan Arledge! I started my company, Arledge Comics, in 2016 with a very simple mandate; to elevate queer, diverse voices while maintaining a family-friendly rating. I wanted to make sure that a 10-year-old could pick up one of our comics and have the same experience of seeing themselves as an adult. Over the years, we've published many projects that have brought that mandate to life, between anthologies like Trial Run and Avie's Stories to comic series like Alex Priest. We have an incredible record with regards to successful Kickstarter campaigns… which brings me to our most recent passion project, Strange Waters.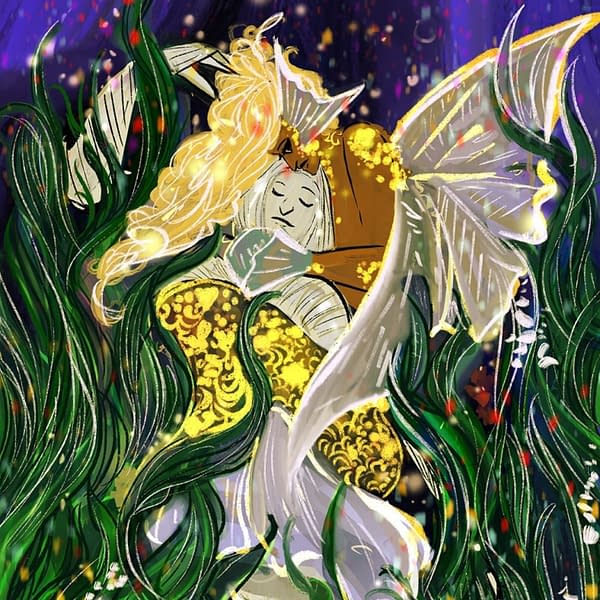 As soon as I heard about Strange Waters, I was excited by it. It's a series of fantasy stories developed entirely by queer creators, all centering around a single theme: water. I knew many of the contributors and was excited to see their work come to life in the volume. I was dismayed when the project failed to be funded not once, but twice. I couldn't understand how a project with such mass appeal and incredible people involved wasn't succeeding. It was then that I knew that I had to make this anthology happen. I messaged the other members of the administrative team at Arledge Comics. The reactions ranged from "are you serious?" to "you can't save everyone." Eventually, we all agreed to contact the publishers, see if we could be sent a copy of the anthology, and take a look at it. It only took a LITTLE arm twisting on my part.
As soon as we received our copy, all the doubts evaporated. Pun very much intended.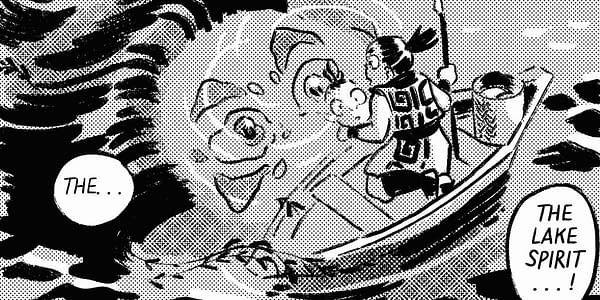 We were lost in the stories and visuals that unfolded in front of us. We laughed, we cried, and some of us pledged to get over our thalassophobia. We knew that this was kismet- the project was meant to come our way, because it fit in so well with our library and what we, as comic readers, wanted to see in print. The process moved quickly after that. We contacted the publishers to make an agreement to take it on. We contacted the contributors to make sure they were onboard with the change. We put two of our best editors on it (I'm allowed to say that as one of them) and came up with a plan for funding.
Now, we leave the rest in the hands of the public that has been so good to us over the years. Help me prove them wrong: we can save everyone, and a worthy project deserves its day in the spotlight.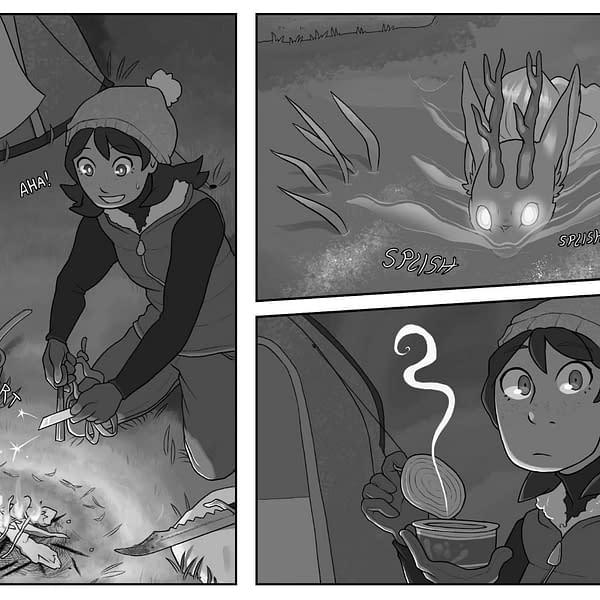 Strange Waters is on Kickstarter now until November 18th. You can learn more about me, my company and our projects at arledgecomics.com.
Need any more incentive? If we fund by Halloween, we'll be adding foil to the cover of the book. And if you back the project through Bleeding Cool, you'll receive a free vinyl sticker!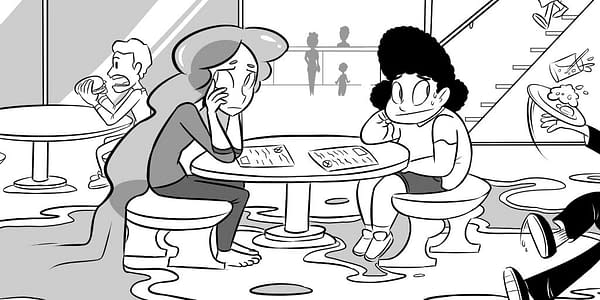 Enjoyed this article? Share it!