It looks like Nnedi Okorafor and Leonardo Romero will be taking a break from Marvel's Shuri ongoing in March, with a new creative team stepping in as "guests" for a two-issue story beginning in Shuri #6. Vita Ayala and Paul Davidson will be filling in for Okorafor and Romero, pitting the titular Shuri against a threat "unlike any Wakanda has seen before."
It should prove interesting, and ought to hold fans over until Okorafor and Romero (presumably) return in May.
Check out the solicit for Shuri #6 below:
SHURI #6
VITA AYALA (W)
PAUL DAVIDSON (A)
Cover by KIRBI FAGAN
BRAND NEW ARC!
At long last, Shuri faces her destiny. With her brother gone and Wakanda in peril, the Black Panther is needed. But the Princess of Wakanda is more than any mask — and she's about to face a threat unlike any Wakanda has seen before. The start of a two-part story by guest creative team Vita Ayala & Paul Davidson!
32 PGS./Rated T …$3.99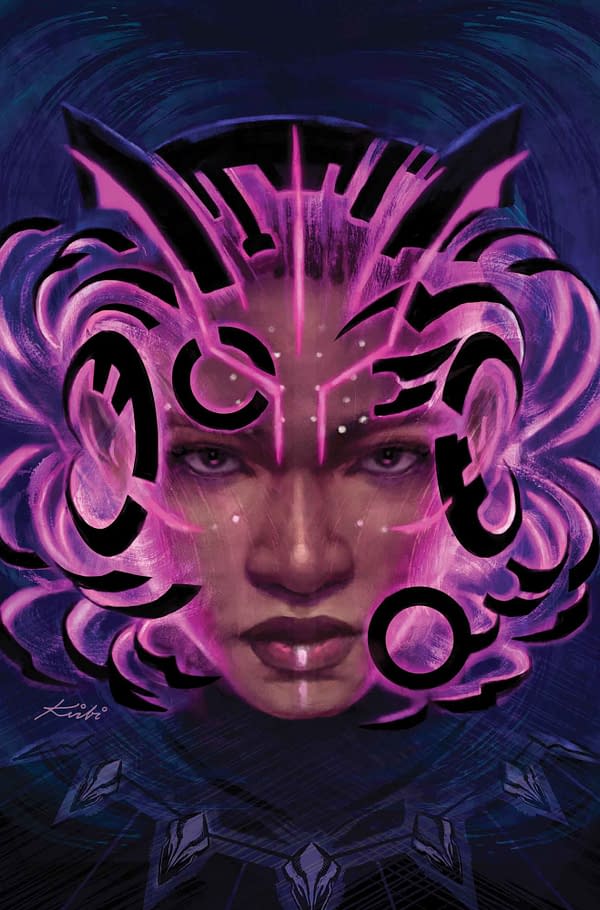 Also out in March is the trade paperback collection of the first five issues.
SHURI VOL. 1: THE SEARCH FOR BLACK PANTHER TPB
Written by NNEDI OKORAFOR
Penciled by LEONARDO ROMERO
Cover by SAM SPRATT
The world fell in love with her in Marvel's Black Panther. Now, T'Challa's techno-genius sister launches her own adventures — written by best-selling Afrofuturist author Nnedi Okorafor and drawn by Eisner Award-nominated artist Leonardo Romero! T'Challa has disappeared, and everyone is looking at the next in line for the throne. Wakanda expects Shuri to take on the mantle of Black Panther once more and lead their great nation — but she's happiest in a lab, surrounded by her own inventions. She'd rather be testing gauntlets than throwing them down! So it's time for Shuri to go rescue her brother yet again — with a little help from Storm, Rocket Raccoon and Groot, of course! But when her outer-space adventure puts the entire cultural history of her continent at risk from an energy-sapping alien threat, can Shuri and Iron Man save Africa? Collecting SHURI #1-5.
112 PGS./Rated T …$15.99
ISBN: 978-1-302-91523-0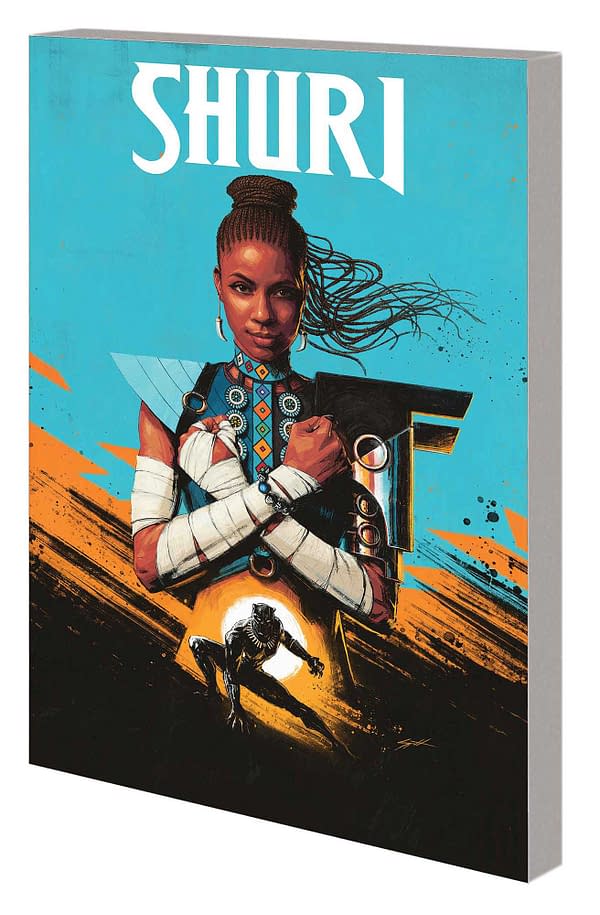 Enjoyed this article? Share it!