The Walking Dead #106 will be Charlie Adlard's one hundredth consecutive issue on the book. He will be appearing at the comic shop Infinity & Beyond of Shrewsbury for a Q&A on the 8th January and for a signing on the 12th January. And not only that, he will be appearing on the cover of an exclusive variant cover of the comic, to be sold at the store.
The extraneous items scattered around are also personal to Adlard – his drumkit, his Star Wars Lego, and his car. The cover will be limited to two thousand copies.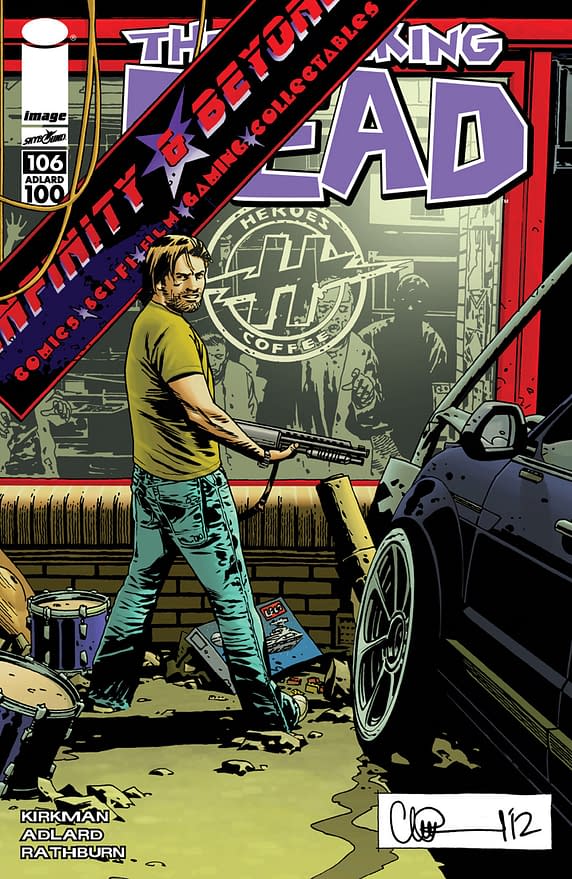 Enjoyed this article? Share it!