I wrote a long personal blog post last night to try to address some of the discussion I was having on social media about moving fully from being an English Professor to EIC at Bleeding Cool now that my teaching work is finally finished as of a few days ago. It's a sensitive subject since many of my friends and people I deeply respect are educators, and I come from a family of teachers. Having said that, my mother, a teacher of many years, couldn't be happier with my decision and I've had a great deal of support in doing so from many spheres. If anything, I'm probably a little too idealistic about education, but it's a world where idealism is needed to get you through the difficult aspects and challenges facing educators right now.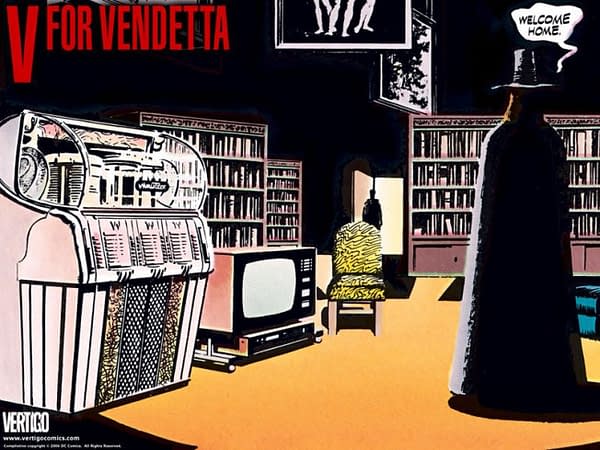 Here are a few excerpts, and you can go along to see the full post if you want to read more here:
I have a lot of friends who are professors, or pursuing Ph.D's and it does raise some questions for them and for me about how to discuss my decision to leave academic employment. Though I may sound arrogant for saying so, I know that a number of people found my previous 2 years working as an English Professor, comics scholar, and journalist something that gave them a sense of satisfaction, an object lesson that the divide between academic and pop culture can be bridged and writers can wear multiple hats at once. I still firmly believe that to be true. If I had continued as the New York Correspondent at Bleeding Cool, the position I had held for 6 months before becoming EIC, and which was a part-time freelancing position, I would also have continued to be an English Professor indefinitely. So, the question is not so much why I have left academic employment, but why didn't I stay?

…

There were a lot of things about formal university education that were not amenable to me and, unable to completely conceal this, I was generally known as someone who had opinions. As I also mentioned before, plenty of people fight daily to improve education and consider these struggles par for the course, but that doesn't mean that educators should have to live such an embattled life. Some of the issues were, to name a few: the excessive amount of paperwork and assessments that increasingly developed over the course of my time teaching. When I started teaching, I had to supply a copy of my grades, and for writing courses, a portfolio students had created of their work. Just doing that was difficult enough to make sure students completed all the requirements. By the end of a 10 year period, I found myself having to constantly report (at an average of two week increments) on students attendance, behavior, estimated grade, status of completed work, and the worst of it being the end of semester duties.

End of semester duties included having to personally collect and label copies of every rubric from every student, digital copies of final papers, comparative assessments of student progress in technical aspects of writing, and lastly assessments of the courses as a whole in specific numbers cued to rubrics. The end of semester duties in my final semester took me about 20 hours alone and necessitated scanning and labeling hundreds of documents with a fifteen word labeling system.

…

And I can say quite clearly from my personal perspective: this is not why I pursued four degrees or decided to continue to teach after my initial foray into teaching. Assessment may be the way to a better future, and yes, education should be accountable, but expecting professors who are already over-worked and underpaid to complete these duties is unreasonable. They are highly skilled professionals in specific fields, and data entry is not usually their area of expertise. They know all kinds of things, knowledge that might be lost to the world otherwise, and those are the skills and talents that they should be able to use in their work rather than drowning them in a sea of paperwork.

…
It wasn't so much that I had a better job offer, but that I had the right job offer for me. Having become increasingly immersed in comics scholarship, and then comics journalism, I found many of the same rewards that I had felt through teaching. If that seems unlikely, consider the satisfaction of demonstrating to the world at large how to critically evaluate a worthy artistic project, something meaningful with socially-challenging themes and the potential to change the perspective of everyone, especially young people. Consider mentoring young writers, many of whom are college students, in how to express their analytical skills and reactions to art and literature in a meaningful way. Consider giving creators an immediate response to their hard work, essentially saying, while projects they are working on are even still in process, that their work is significant and we appreciate it as a society.

I'm not saying that writing and editing are better than being an educator, but just that both can change the world. And, of course, they work better together than separately. So, it's very cheeky of me to ask professors who are overworked and underpaid to do something that I'm no longer having to balance myself, but if you have it in you, consider writing as much as is possible in your situation. Your perspective and skills are invaluable and seeing the response you get to your writing may just give you the spark of energy you need to deal with all the pressures facing you in academic employment. Actually, I don't just speak for myself in saying that since many of my friends have told me point blank that this is the case for them and that writing has enabled them to have the boldness necessary to push even harder for changes in the educational sphere. Sometimes in academia it's surprising how little voice you can be allowed to have, but in writing, well, voice is everything.
As I said, it's a tricky subject, since I don't mean in any way to put people off being educators. We all know that teaching is the most essential profession in the world, and the only way to ensure a better future for our young people. But, this is simply a personal accounting for my reasoning and a snapshot of some of my experiences. And, of course, why I'm happier than ever to be at what I consider something of a dream job: working at Bleeding Cool.
Hannah Means-Shannon is EIC at Bleeding Cool and @hannahmenzies on Twitter. Her personal blog is hannahmenziesblog.wordpress.com.

Enjoyed this article? Share it!