Welcome to part two of our NXT report. If you haven't read part one already, you can go back and do that here. Or just start reading here. You're a rebel. You don't follow the rules. You don't read things in the proper order.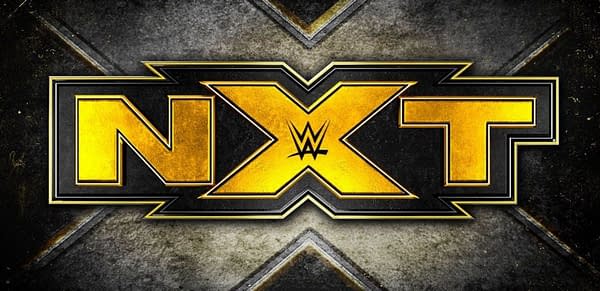 We see a recap of Karrion Kross vs. Tommaso Ciampa from Takeover: In Your House, which basically serves as a promo for Kross and Scarlet since it was basically a squash. We see an interview with Ciampa from after Takeover. Ciampa refuses to answer any questions and drives away sullenly.
Rhea Ripley is interviewed by Makenzie(?) about her loss at Takeover, but Robert Stone interrupts. He wants to be Ripley's manager. He says they're both losers, and so they should team-up. Ripley shuts him down, but he doesn't seem to get the hint. Ripley punches him the balls and tosses him in a garbage can.
Cameron Grimes comes out for a match against Finn Balor. Balor's back is pretty bruised from Takeover, but that doesn't slow him down much. The match is competitive, but the outcome was never in doubt. Balor comes out on top. One thing I noticed during that match is that the plexiglass barriers are really well-used in NXT, as the "crowd" pounds on them to make noise. After the match, Balor calls out Keith Lee.
Next is Kacy Catanzaro vs. Dakota Kai. It's a fast-paced match, and it ends quickly, with Kai winning. Kai grabs the camera and says she's coming for the championship. To illustrate her point, she starts to kick the crap out of Catanzaro with Raquel Gonzales. Kayden Carter comes out to make the save, but she gets beat down too.
Timothy Thatcher is a wrestling teacher in a video. Then, El Hijo del Fantasma comes out with the NXT Cruiserweight Championship. As soon as he starts talking, Drake Maverick comes out. Maverick congratulates Fantasma on winning the tournament and thanks him for their match next week. Maverick feels that everyone should have been talking about Fantasma, not Drake Maverick, for getting a WWE contract. The paid staff is masquerading as a crowd chants, "you deserve it." Maverick looks like he's holding back tears. He composes himself and, now that he's got job security, he wants another match with Fantasma.
Fantasma agrees, but the Dark Order comes out. Oh, it's just two luchadors in suits. Maverick and Fantasma are set to defend, but Fantasma turns on Maverick and kicks his ass with the masked men joining him. After making quick work of Maverick, the two men pull off their masks to reveal they are Raul Mendoza and Joaquin Wilde. Then Fantasma takes off his mask to reveal that he's actually called Santos Escobar. Then Drake Maverick takes off his mask and reveals that he's actually… no, wait, sorry, that was the end of the unmasking.
Backstage, Roderick Strong has drawn a crayon drawing of Dexter Lumis and is still trying to convince Adam Cole and Bobby Fish that he was in the audience earlier. Cole and Fish tell him not to sweat it. He stays behind as they head to the ring, and of course, Lumis appears looking through a window. What is this guy, some kind of pervert? Is that the gimmick
Dexter Lumis comes to the ring, and the announcers ask me to stare into his vacant eyes. I stare into his mustache instead. The next thing I remember, the match between Lumis and Cole has already started. Lumis dominates Cole early, causing Cole to roll outside for a breather, causing Lumis to follow, causing Cole to slide back into the ring and sneak attack Lumis. Still, Lumis quickly recovers and returns to kicking the s**t out of Cole. After a commercial break, Cole had regained control, and he starts slapping Lumis in the face and calling him a creep, which made Lumis smile, which seems like a bad idea. Lumis encourages Cole to hit him more, and once he's sufficiently aroused, he kicks Cole's ass again.
It goes on like that for a while. Cole gains control. Lumis crawls under the ring and comes out the other side to attack Cole from behind. You know how it goes. Eventually, Lumis gets his triangle hold on Cole, but Undisputed Era distracts the ref and interferes, letting Cole get the pin with the Last Shot. After a celebration, Undisputed Era goes to the back, but the NXT champ decides to stay behind and gloat more, which of course, allows Lumis to wake up and attack him. UE comes back out, but Velveteen Dream comes out as well and attacks them. Lumis chases Strong out of the building as Dream takes care of Fish. Cole is left alone in the ring to celebrate when the lights go out.
Scarlet is at the top of the ramp. She approaches the ring with an hourglass, which she turns over. The crowd chants "tik tok tik tok." Oh my god! Karrion Kross wants to make a TikTok dance video with Adam Cole! The show ends on this massive revelation.
Okay, that was a pretty fun show from NXT tonight. Did I enjoy it as much as Dynamite? No. But I enjoyed it, which is kind of miraculous for a weekly WWE TV show. I'll be back to watch next week.
Enjoyed this article? Share it!