Action Stations: Less Than 24 Hours Remaining in SYFY, BSG Auction
We very much enjoy sharing items from film and tv available through auctions, and the Battlestar Galactica collection STILL AVAILABLE is pretty great.
Hosted on ScreenBid.com, this collection includes items from Ronald D. Moore's reimagined Battlestar Galactica series, including several cast-signed items. There are other SYFY series included too, like Warehouse 13 and 12 Monkeys.
Perhaps the most OUTRAGEOUS/FRAKKING AWESOME item available is the full-sized Cylon raider.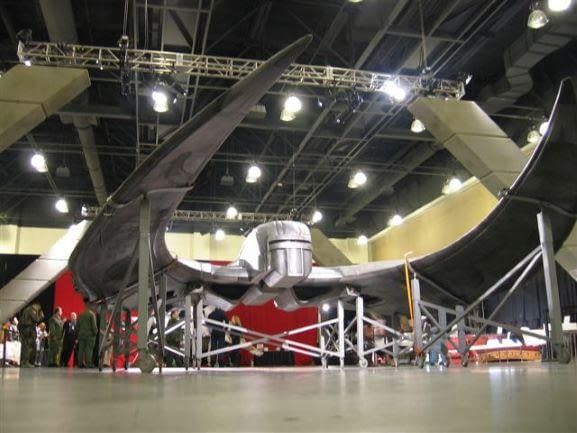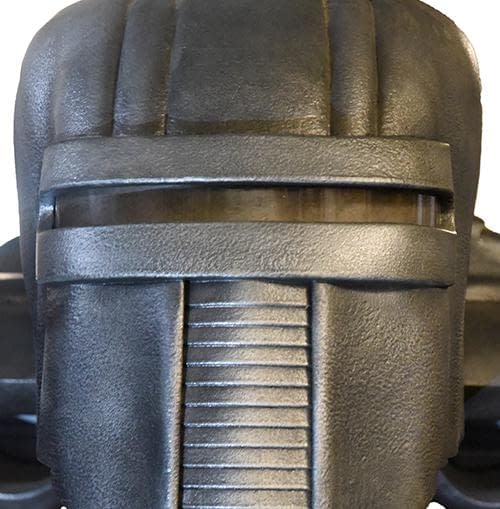 The description for Lot BSG-19 reads:
There are not many science fiction television items as impressive or as recognizable as the Cylon Raider ship from the iconic Battlestar Galactica. This is an extremely rare piece of television history for the fact that it can be called not just a prop, but also a character as the ship itself is alive. There is no cockpit per say, but the inside of the nose has been hollowed out and there are bloody tubes and wires; remnants of a crash landing from the episode" You Can't Go Home Again." There is also a piece out of the body of the ship with blood residue surrounding the injury. The Battlestar Galactica series has remained a fan favorite show with both genre and mainstream audiences and to this day can still enthrall new audiences with its storylines. This incredible piece of craftsmanship, even with its battle scars, is the crown jewel of any collection.

The general measurements of the assembled ship are as follows:

Wingspan: 18' 6"

Interior Height (Cockpit): 4' 8'"

End to End: 29" assembled

Material: Coated Heavy Foam

The ship is currently being safely stored, unassembled, in 5 pieces. There is some damage to the tip of one of the wings in addition to the previously mentioned damage to the body of the ship.
You can scroll through the catalog here.