"Animal Kingdom" Season 4: The Cody Boys Take Us Behind the Scenes [VIDEO]
Just to fan the flames of a fanbase already excited over the return of Animal Kingdom for a fourth season, TNT released a new behind-the-scenes video that includes new clips from upcoming episodes as well as interviews with our favorite boys. If you need a quick refresher of the first couple episodes of this season or just looking for your fix of the Cody boys, this clip is the perfect thing for you.
Spoiler Alert! There are some pretty major spoilers for this and the previous season, so if you're not caught up… what are you doing with your life? It's great! Go watch it! Aside from that, you should probably avoid the video elow if you have any concerns about spoilers.
Okay, ready? Let's go!
Finn Cole (J), Ben Robson (Craig), Shawn Hatosy (Pope), and Jake Weary (Deran) all talk a bit about their characters and the situations they find themselves in after everything that's gone down in season 3.
Pope is even more unhinged after losing Lena, which of course causes every situation he's involved in to become an extremely volatile powder keg. The way the other guys see it, Pope is the biggest threat to the family: he doesn't really have a lot to lose anymore in his mind, so that makes him a danger not only to himself, but to any job he's working and his family.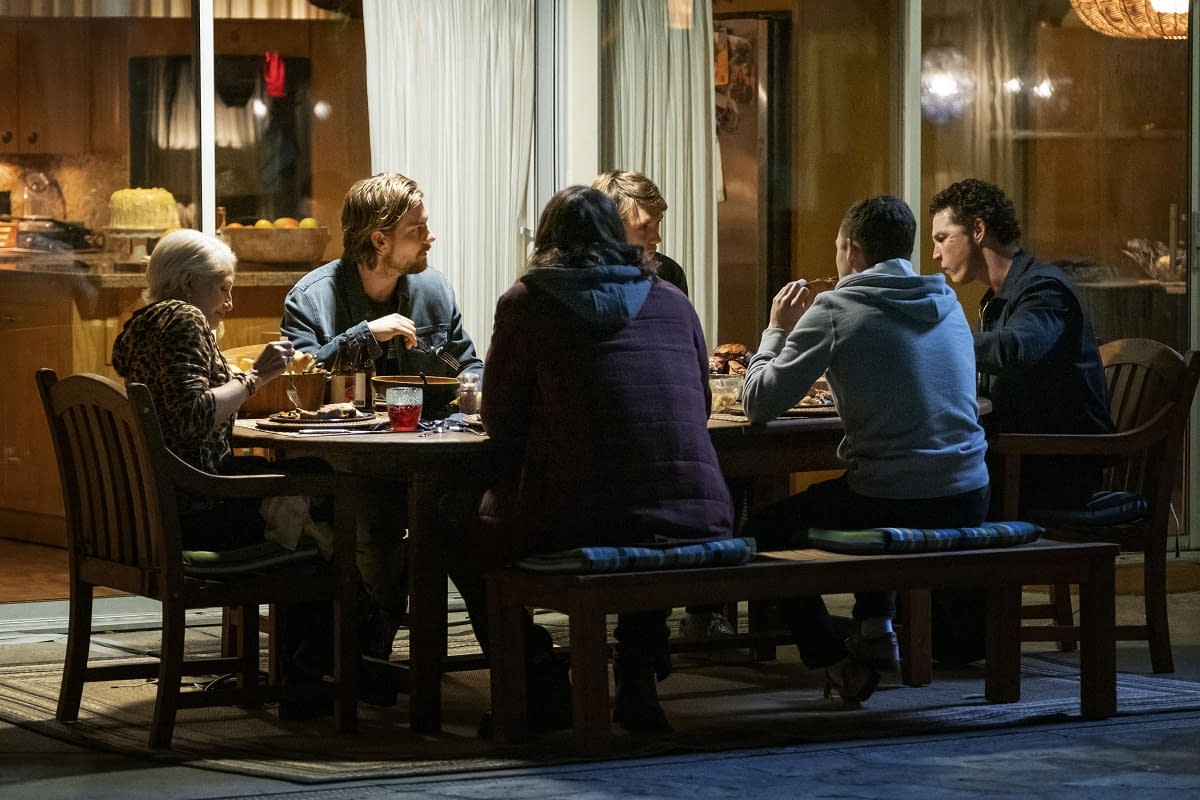 J is poised and ready to take over Smurf's whole kingdom – and bring her down in the process, just to watch her suffer. We don't get a lot about that here, but it seems like it will be a bigger plot point in this season now that we know J's after the keys to the whole kingdom.
As per the wise words of Weary, "You never know what's going to happen." Oh, I'm definitely counting on it. This is a show that has a little bit of everything, and it twists and turns between so many different emotions and stories that it's nearly impossible not to just sit back and enjoy the ride without looking ahead and worrying about where it's going.
TNT's Animal Kingdom airs on Tuesday nights at 9 p.m. ET, as well as on the network's streaming app.