"Doctor Who": Jodie Whittaker, David Tennant Team Up for An Important Mission
Fans of BBC's Doctor Who have long yearned for a special musical episode of the beloved sci-fi show. While that particular dream currently exists only in fan-fiction, real life music fans will soon have the next best thing. This fall, Doctor Who stars Jodie Whittaker and David Tennant will join a host of Who alums and other celebrities to produce a special album for the UK charity Children In Need. According to Blogtor Who, the album will be released in advance of the yearly Children in Need telethon in November.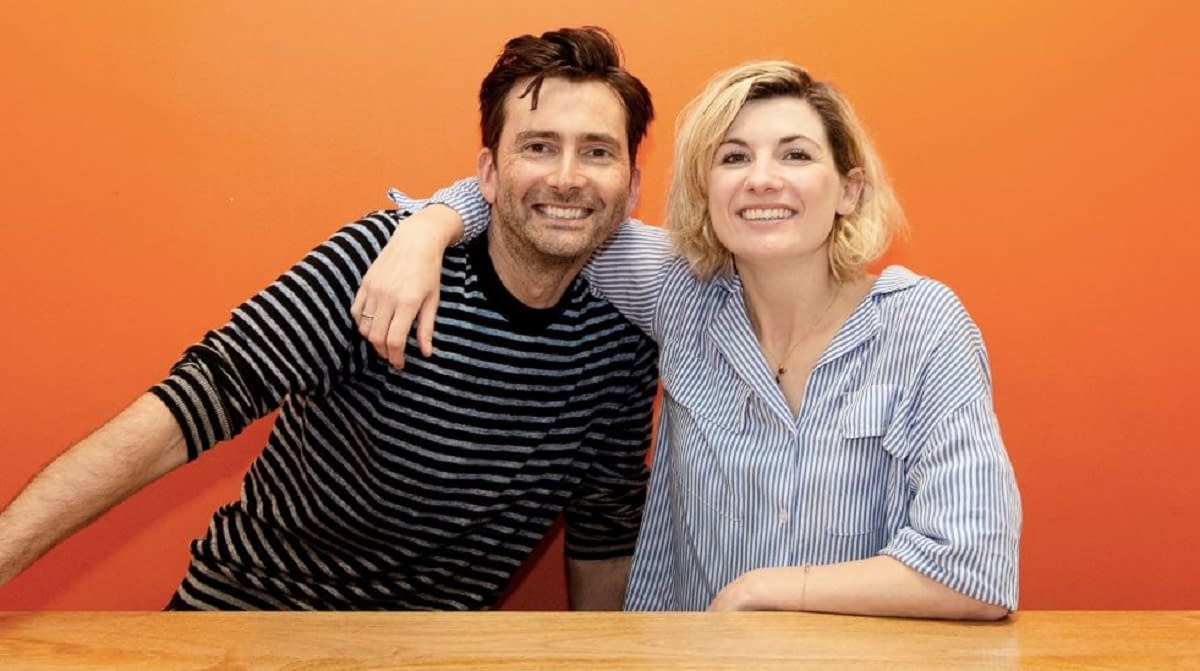 BBC Children in Need: Got It Covered is an entire album of cover songs, all performed by well-known celebrities. In addition to Whittaker and Tennant, Suranne Jones (Idris/The TARDIS in "The Doctor's Wife"), Shaun Dooley (Epzo in "The Ghost Monument") and Olivia Colman (Prisoner Zero in "The Eleventh Hour") will be contributing to the album. Shaun Dooley is also leading the project, alongside Executive Producer Polly Dooley.
In addition to the album itself, the recording process is being filmed for a one-hour special to appear on BBC One ahead of the annual BBC Children in Need Appeal show. With hilarious talent like Whittaker, Tennant, and Colman, the making-of program is likely to be just as entertaining as the music. Blogtor Who is reporting that the behind-the-scenes program will also feature Whittaker and Tennant visiting various projects supported by Children in Need. Other celebrities who will appear on the album include Helena Bonham Carter (The King's Speech), Jim Broadbent (Iris), Luke Evans (Beauty And The Beast), Adrian Lester (Trauma), and Himesh Patel (Yesterday). Each star will select a song that has special meaning to them and record it at at the world-famous Abbey Road Studios with the help of Mark De-Lisser, Guy Chambers, and Jonathan Quarmby.
BBC Children in Need is the BBC's UK corporate charity. Their mission is to ensure that every child in the UK has a childhood where they can be safe, happy, secure, and allowed to reach their potential. Each November the charity holds the BBC Children in Need Appeal Night. Per the charity, donations are used to fund:
"2,400 projects all across the UK. The projects we fund help children facing a range of disadvantages for example poverty and deprivation; children who have been the victims of abuse or neglect or disabled young people."
If you are interested in purchasing BBC Children in Need: Got It Covered, it can already be pre-ordered from Amazon, HMV and the official Children in Need shop.