Doctor Who: Olly Alexander & The Tightrope Act of Stunt-Casting
We're back in Doctor Who Casting Bingo. With the announcement that Russell T. Davies is back as showrunner after Chris Chibnall leaves, the bookmakers think Olly Alexander is back in the running for the next Doctor. Given that Alexander is a prominent LGBTQ figure, this is a headline-chasing bit of speculation and another game of stunt casting.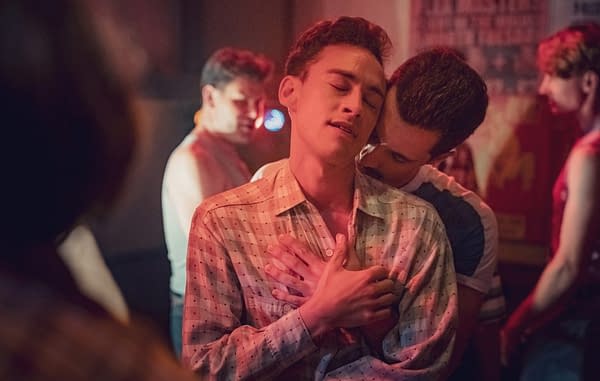 We have no idea if it will be Olly Alexander. It probably won't, because his name is too hyped by the media. This has happened before – the media hypes up a new hot name of the month and declare they're the next Doctor, whether it was Eddie Izzard or Julian Clary, and it never came to pass.
Stunt-casting is part of the business of TV, and Doctor Who has always needed headline-grabbing names for ratings. Jon Pertwee was a well-known comedian when he was cast as the 3rd Doctor. Peter Davison was already a star from All Creatures Great and Small (the original version) when he was cast as the 5th Doctor. Bonnie Langford was a star of musical theatre when she was cast as Mel, the 6th Doctor's companion. John Cleese showing up in a cameo for a joke about pretentious art critics. Brian Blessed and comedian Ken Dodd as much-hyped guest stars. In the modern era, Christopher Eccleston was already a well-respected actor from Cracker, Shallow Grave, Our Friends in the North, and The Second Coming. Billie Piper was a risky big name, a fallen teenage pop princess everyone in the UK knew, trying to start over after her music career ended.
That was to relaunch the show in 2005, a declaration that the show was not a cheap, nerdish embarrassment but to plant its flag as a major piece of mainstream pop entertainment. Catherine Tate was already a TV star from her own comedy sketch show when she was cast as companion Donna Noble. Kylie Minogue, one of the biggest pop stars in the world guesting on a Christmas Special is major stunt casting. Peter Capaldi was already famous for playing the foul-mouthed politic party whip Malcolm Tucker in The Thick of it. The casting of popular comedians as guests and companions is common even in the new show: Matt Lucas as Nardole, Frank Skinner as a guest star, veteran actor-turned popular game show host Bradley Walsh as a companion, who continued to host The Chase between seasons, popular comedian John Bishop as a new companion.
Rumour has it the BBC wants – needs – a big name for the next Doctor. The need to push the profile of the show is high in an era when it's starting to feel old and familiar and the BBC is competing with Netflix. The trick is to have a pick that doesn't feel like too much of a gimmick. A celebrity with a big profile threatens to overshadow the Doctor Who brand. The media has never gotten it right, so it probably won't be Olly Alexander. It's always someone nobody was expecting.
Or we could be wrong. It could be the obvious choice this time. But where's the fun in that?