'Happy!' Season 2, Episode 1 "The War on Easter": Something Old, Something New, Something Bunny… and Some Thing's Blue [SPOILER REVIEW]
Welcome to our season-long review of SYFY's Happy! season 2, as we take a look the show's opening salvo in its "war" on Easter with the appropriately-titled "The War on Easter."
After everything that happened last season, Nick Sax (Christopher Meloni) been trying to travel down the straight(ish)-and-narrow(ish) road to keep his life from getting too "complicated" again. Keeping harmful stuff from his stomach, veins, lungs. Learning to turn the other cheek. Being a better father…ex-husband…friend. Keeping the body count low. In fact, with Happy (Patton Oswalt) by his side…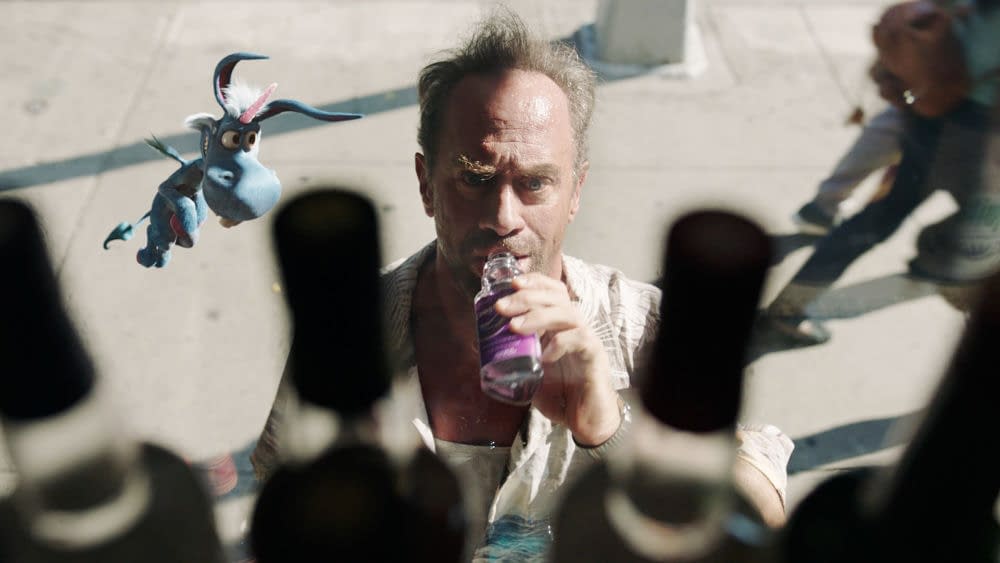 Look… let's be honest. This is Nick Sax. Things are never going to go that easy for him, at least not for long…
Remember that "life" that's "complicated" things for Sax and his struggle to be a better man? This season, that "complication" comes in the form of more-than-dangerous-than-ever kiddie show host/twisted human traffiker Sonny Shine (Christopher Fitzgerald) and his efforts to:
Make Easter Great Again!
Season 2 begins with Easter on the horizon –a season of hideous pastels, dye-stained fingertips and a general "who really gives a f***" attitude. A newly sober-ish Sax finds himself struggling with the demands of family and fatherhood. He has sworn to do right by his ex-wife, Amanda, and his daughter, Hailey, which means no booze, sex, drugs or killing.

Happy, meanwhile, is resigned to keeping his partner on the straight and narrow while coping with the fact that a maturing Hailey can no longer see him. Sax's fresh start will be tested by a familiar enemy: Sonny Shine, who is on a mission to Make Easter Great Again (MEGA) with the help of his demented Easter Bunny henchman.

Happy! s02e01 "The War on Easter": Sax is clean…ish… but somehow the filth just seems to find him.
First sign that a series had a strong season return? When the hour premiere with "limited commercials" feels like it flew by in half the time – and that's primarily due to some serious juggling going on. Sure, we continues to get the not-easy-to-maintain contrasting balance between the absurd and the sublime – any episode that can find a way to blend exploding nuns and bloodily-choreographed axe fights with a heartbreaking look at childhood PTSD deserves major points all around. But that's what we've come to expect from Happy!, so in that regard "The War on Easter" was a rousing success.
Where it genuinely suprised me – and where the more impressive balancing act took place – was how the series was able to move ahead with its "Make Easter Great Again" theme for the season without forgetting what brought us here. While the first season may have appeared to have a "happy ending," season 2 shows us that among all the madness there still lives the harsh realities of daily life.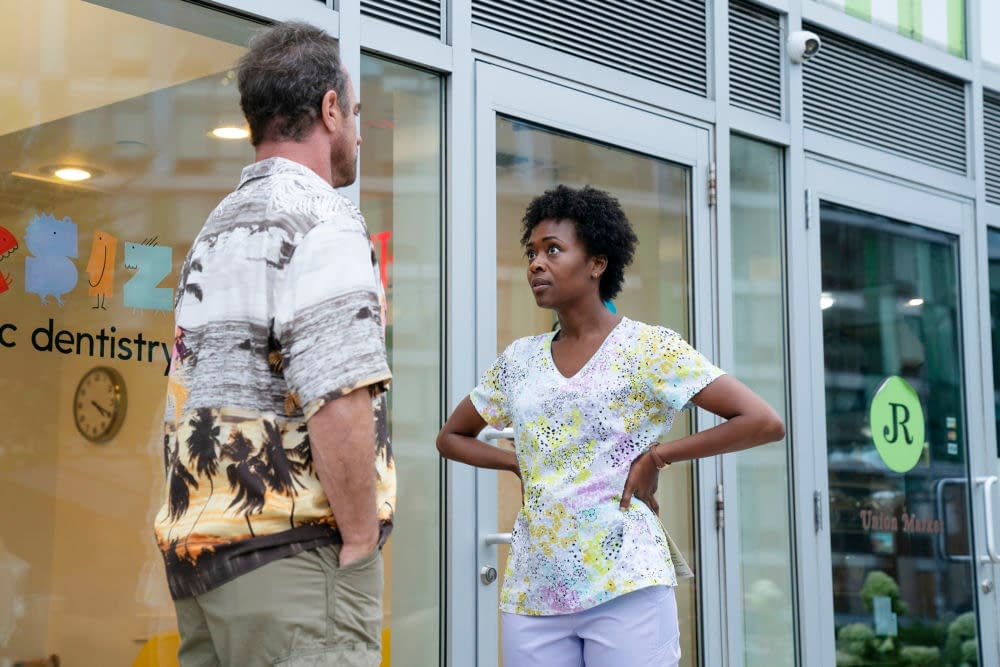 Hailey isn't okay with what happened – acting out in school and intimidating other students. Sax isn't okay with wht happened – attempting to live a "straight-n-narrow" life that looks about as comfortable on him as a cat would like trying to be a dog. In their own repspective ways, it's the same situation for Amanda, McCarthy, Blue, and even Smoothie – a motley crew bonded by their desire to be "resurrected" into new lives without accepting the damage and changes the first season brought about for each of them.
In fact, the only one who seems more than okay with dusing off and moving on to greater, grander things is Sonny – and that's only because he's a narcissistic nutbag whose only concern is the superficiality of the "here-n-now."
While it's still early to see if the second season of SYFY's Happy! can truly "Make Easter Great Again" the season-opener reminded viewers of why we returned to the Nick Sax universe by offering us enough of the "old" to get us back into the mix while also offering enough of the "new" to keep us tuning in. Again, an impressive outing that does right by its adrenaline-fueled grindhouse heart.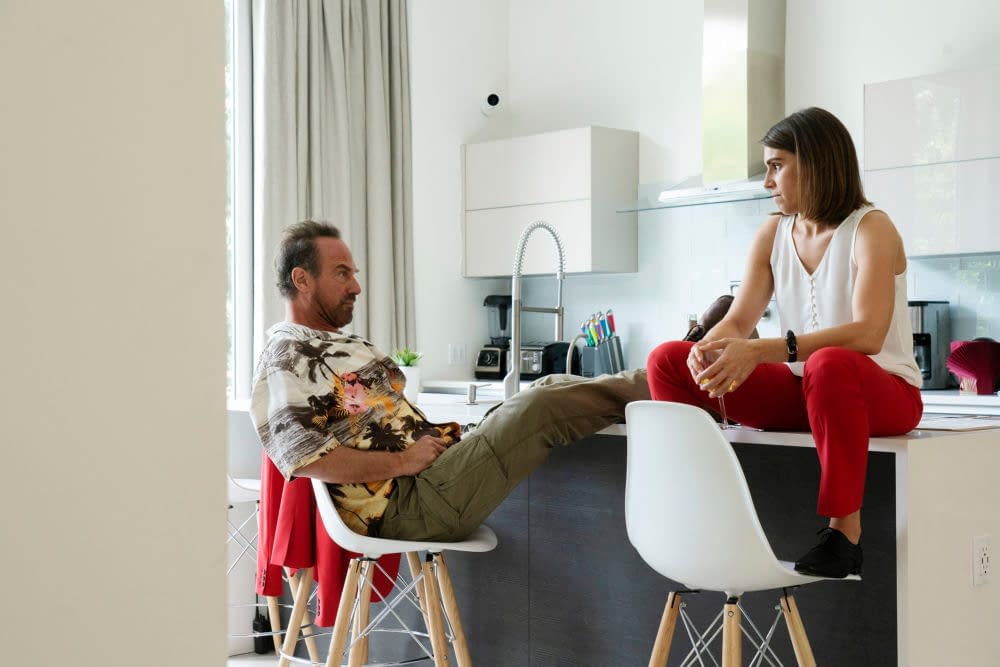 Now here are some cool takeaways from this week's episode "The War on Easter":
● "You're only as sick as your secrets." – Nick
● Every single NYCer appreciates Sax's attitude towards a large swath of city cyclists… just sayin'…
● This will never have the same vibe to it after tonight:
● Our heart broke a little when we saw Happy's "changes"… puberty?
● The way The Old Woman "ended" the Scaramucci demonic blood line by killing Isabella was definitely not something I saw coming – and where the hell were all the guards? Granted, the shock of an old woman turning Isabella into a pin cushion was probably a bit shocking but still…
● The scene with the sloppy axe fight/dance in the pool of blood was way better choreographed than it had any right to be – like a twisted version of the Gene Kelly/Jerry the Mouse dance scene.
● Smoothie is clearly a "lover" scorned who appears to have developed an almost Fatal Attraction-level of obsession for Sax and his life. No reason that shouldn't go well…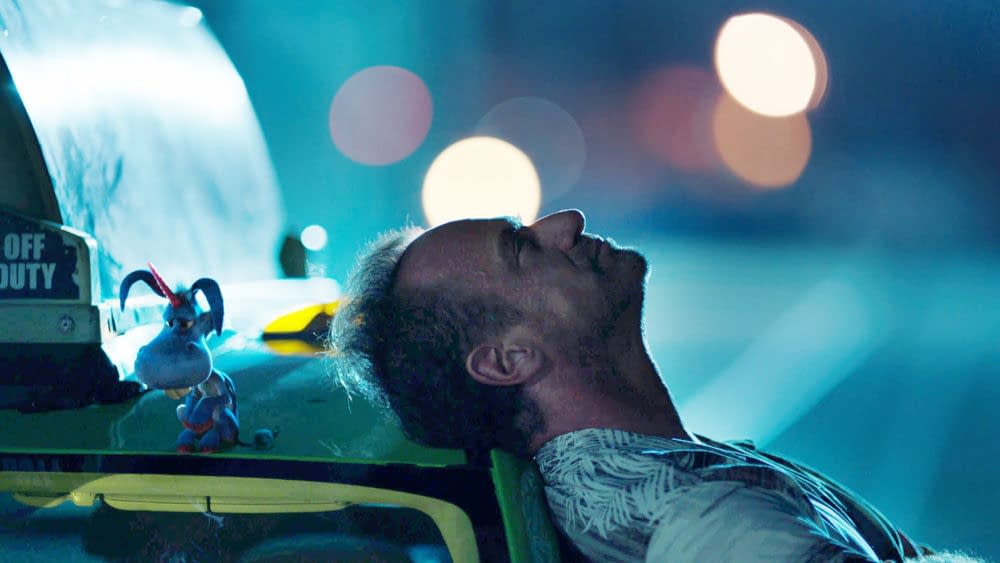 Written and executive produced by Brian Taylor and comic book writer Grant Morrison, SYFY's Happy! is based on Morrison and Darick Robertson's comic book series, starring Meloni, Oswalt, Fitzgerald, Patrick Fischler, Ritchie Coster, Lili Mirojnick, Medina Senghore, and Bryce Lorenzo. Both Lorenzo and Fitzgerald were promoted to series regulars with the second season. Neal Moritz, Pavun Shetty, and Toby Jaffe of Original Film, Meloni and showrunner Patrick Macmanus will also executive produce; and the series hails from Universal Cable Productions (UCP).

Hollywood stage and screen legend Ann-Margret joins the cast this season as former siren of stage and screen Bebe Debarge.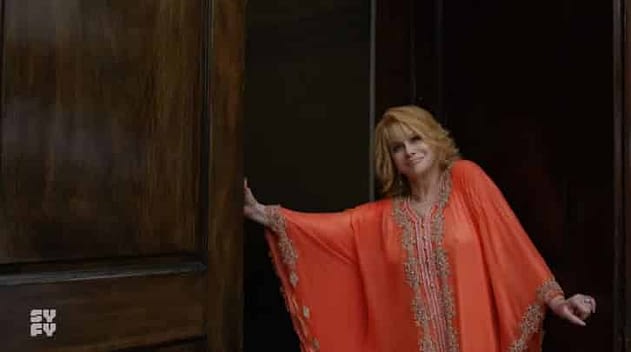 Paul "The Big Show" Wight plays Mr. Blue's (Coster) cellmate Big Pink – and one of his very first scenes has him pants down on a prison toilet. Now about that "office romance"…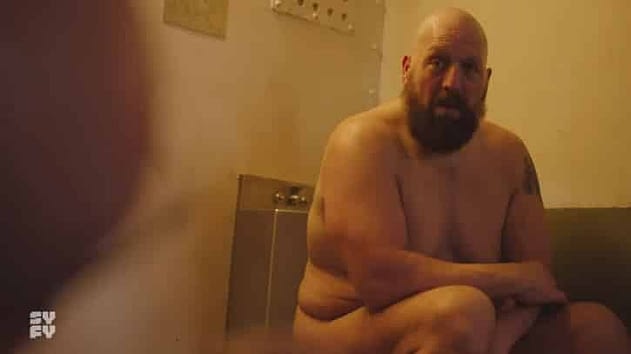 Curtis Armstrong's Dayglo Doug is a clown / child host who finds himself performing at a retirement home… for nazis.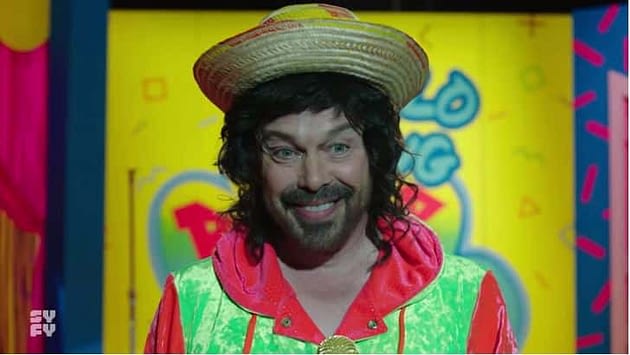 Our friends at TVLine had the exclusive first-look at the character 'Weird Al' Yankovic will voice during the upcoming season: Smoking Man Baby. Toxic masculinity in a diaper, Smoking Man Baby is a jealous, volatile baby blowhard with full tats and a cigarette always dangling from his mouth.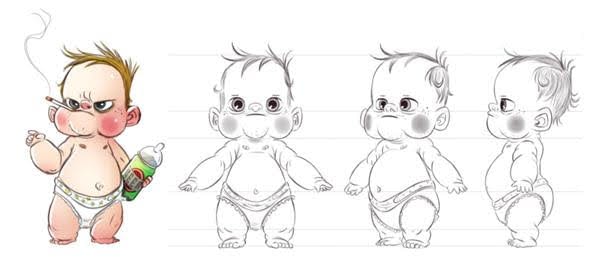 SYFY's Happy! airs Wednesday nights at 10 p.m. ET / 9 p.m. CT