One of the biggest challenges I come across when reviewing anime is the length of the titles. It almost seems like a competition to see which show can pull off the longest title. Crunchyroll debuted the latest contender, If It's for My Daughter, I'd Even Defeat a Demon Lord on Thursday, July Fourth. Let's have a look at the first episode, "The Young Man meets the Little Girl."
[rwp_box_recap id="0"] A young warrior named Dale settles down for a fish dinner after battling a mob of monsters, but his meal is interrupted by a disheveled little girl who wanders into his camp. She has horns, so he deduces that she's a devil. Luckily, he speaks devil, so he offers her some fish.
The pair do have some communication issues, but they quickly bond. One of her horns is broken, which might mean that she has committed a crime. Regardless, she appears to have been separated from her people.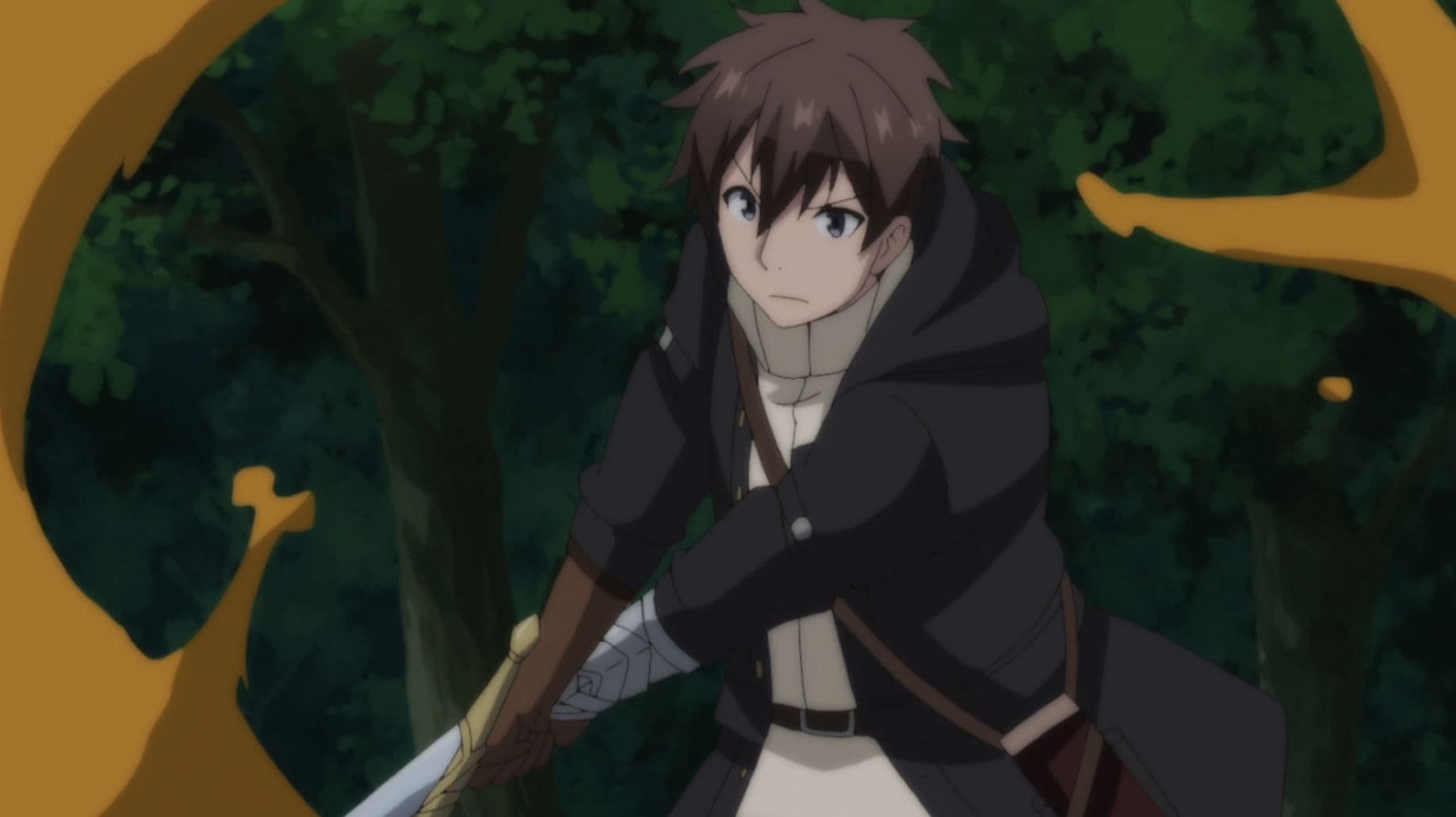 She leads Dale to the body of a male devil, who may have been her guardian. The young warrior uses a spell to dig a grave for the deceased devil, which pleases the little girl. Her name is Latina, which seems like an awfully odd name from an Anglo point of view, but I'm sure it sounds cool in Japan.
Dale takes Latina home to Kreuz, the city he lives in. Kreuz is the second largest city in the nation, and Dale lives in the southern part of town, with the common folk. So far, If It's for My Daughter, I'd Even Defeat a Demon Lord has an earnestness to it that is pretty easy to get in to.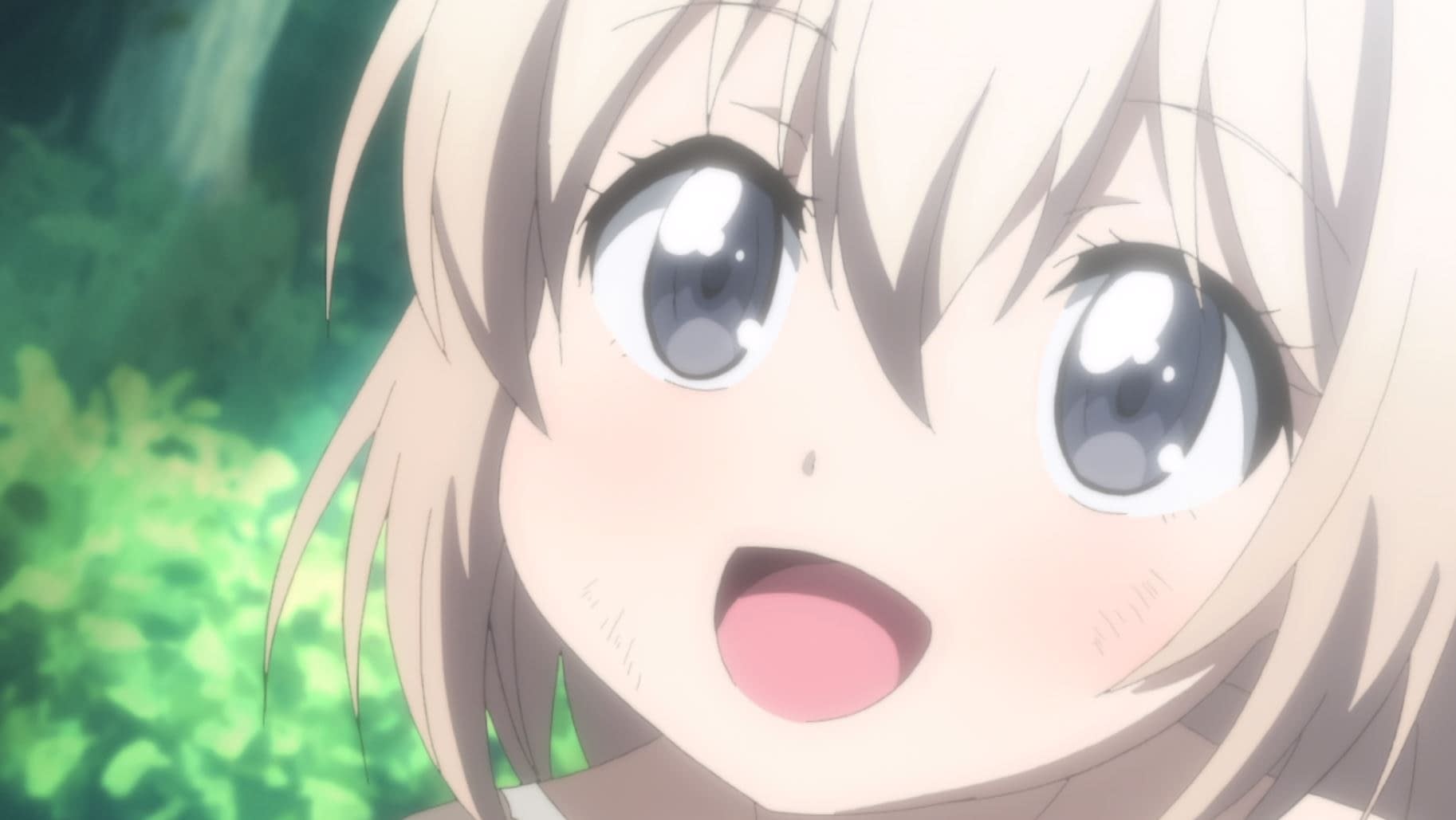 We meet Rita, a server at the local tavern, who works with Kenneth, who runs the kitchen. Dale brings Latina in through the back door of the tavern to get some hot water so that she can get cleaned up. Rita finds new clothes for the little devil, and they all make friends.
Ah, there's some cool world building for If It's for My Daughter, I'd Even Defeat a Demon Lord. Dale can speak the language of the devil people because it's the same language used for spell casting. Also, Rita has a computer of sorts in the tavern, which they use to see if Latina has been reported missing.
Rita helps find a way to disguise Latina's race, and Latina, in turn, starts to learn the common tongue. People might worry if they see that she's a devil, especially with the broken horn of a law-breaker.
Dale decides to take the little devil out to shop for clothes, and by the time they return to the tavern, he's decided to adopt her. Rita volunteers to help out when Dale, a seasoned adventurer, is out hunting monsters.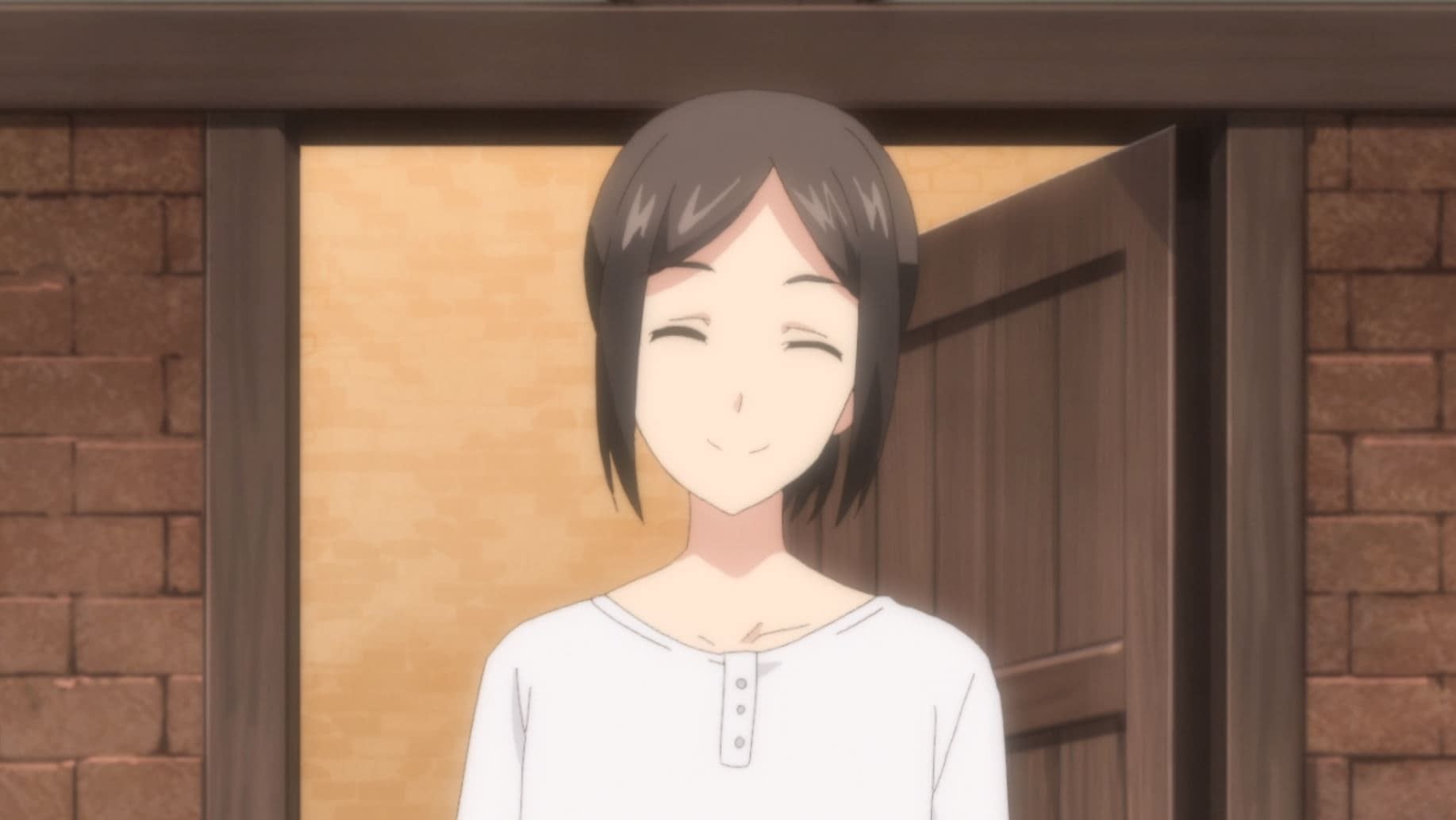 The animation on If It's for My Daughter, I'd Even Defeat a Demon Lord is crisp and clean, and while there is a lot of the static, still scenes throughout the episode, none of it really takes away from the story. The characters are pretty typical for this type of series, with Latina rendered very small, about the size of a pre-schooler, with really big eyes. The backgrounds are pretty basic, but the whole aesthetic of the show is very pleasant.
The found family dynamic is handled really well, with an overall innocence that could have bordered on creepy if not handled right. Dale really is something of a knight in the series, and his stepping in to take care of a little orphan girl is done out of pure nobility.
Also, and I'm really relieved about this, there wasn't even a second of fan service regarding a single character in the first episode.
The voice cast is pretty standard for this kind of anime series, with gentle, soft voices, and really gentle music. The subtitles are really well handled and easy to follow, but that's pretty much always the case with Crunchyroll titles in my experience.
We'll see how the rest of this season of If It's for My Daughter, I'd Even Defeat a Demon Lord plays out. New episodes run every Thursday on Crunchyroll. Premium Crunchyroll account holders can watch the first episode now, and it will be available on free accounts after July 11th.
Enjoyed this article? Share it!